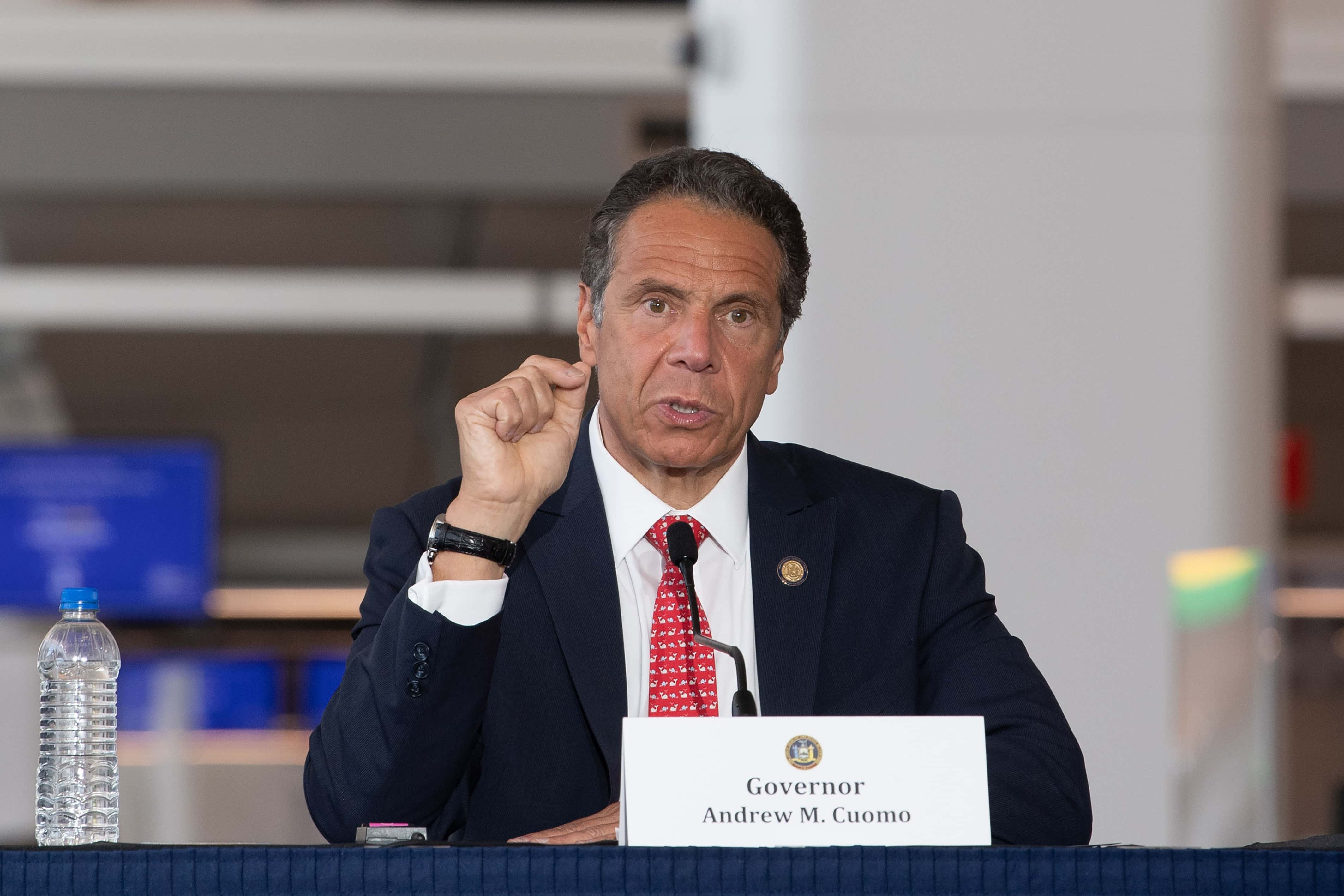 NEW YORK (77 WABC) — The news is mostly all good on the COVID-19 front. Governor Cuomo said hospitalizations are at lowest rate and the number of deaths dropped to fewest since the pandemic started– just 23.
The daily positive testing rate dropped across the city to 1.4%, although there was a spike on Staten Island, where positive COVID results went from 1.1% to 2.9% in 24 hours.
"We're watching it," Cuomo said.
But he's also watching the increasing incidences of large gatherings in Manhattan, standing outside bars without masks, like one Friday night on St. Marks Place in the East Village.
He said they have gotten 25,000 complaints about people in violation of the reopening plan.
"This is a question of violating the law," Cuomo said. "And this is a very serious situation."
Cuomo said bars and restaurants run the risk of losing their liquor licenses.
"We are not kidding around with this," Cuomo said. "You're talking about jeopardizing people's lives."
This is also an issue in the Hamptons, and he said, Mayor de Blasio, without mentioning by name, needs to do a better job of enforcement.
"The local government is responsible for compliance. Mayors, county executives, you have to do your job," the governor said.
Cuomo said you can easily find many examples of the violators with videos posted to social media.
"There's not enough enforcement. I'm going to allow situations to exist that we know have a high likelihood of causing an increase in the spread of the virus."
The governor said there's a "very real possibility" of rolling back the reopening in those areas.
Once areas do get to Phase III, Cuomo is permitting low-risk youth sports to resume as of July 6. Up to two spectators per child for sports that include: baseball, softball and field hockey.
We have received 25,000 complaints of reopening violations.

Bars or restaurants that violate the law can lose their liquor license.

People with open containers in the street can be fined.

Police & protesters not wearing masks can be fined.

Local gov't must enforce the law.

— Andrew Cuomo (@NYGovCuomo) June 14, 2020