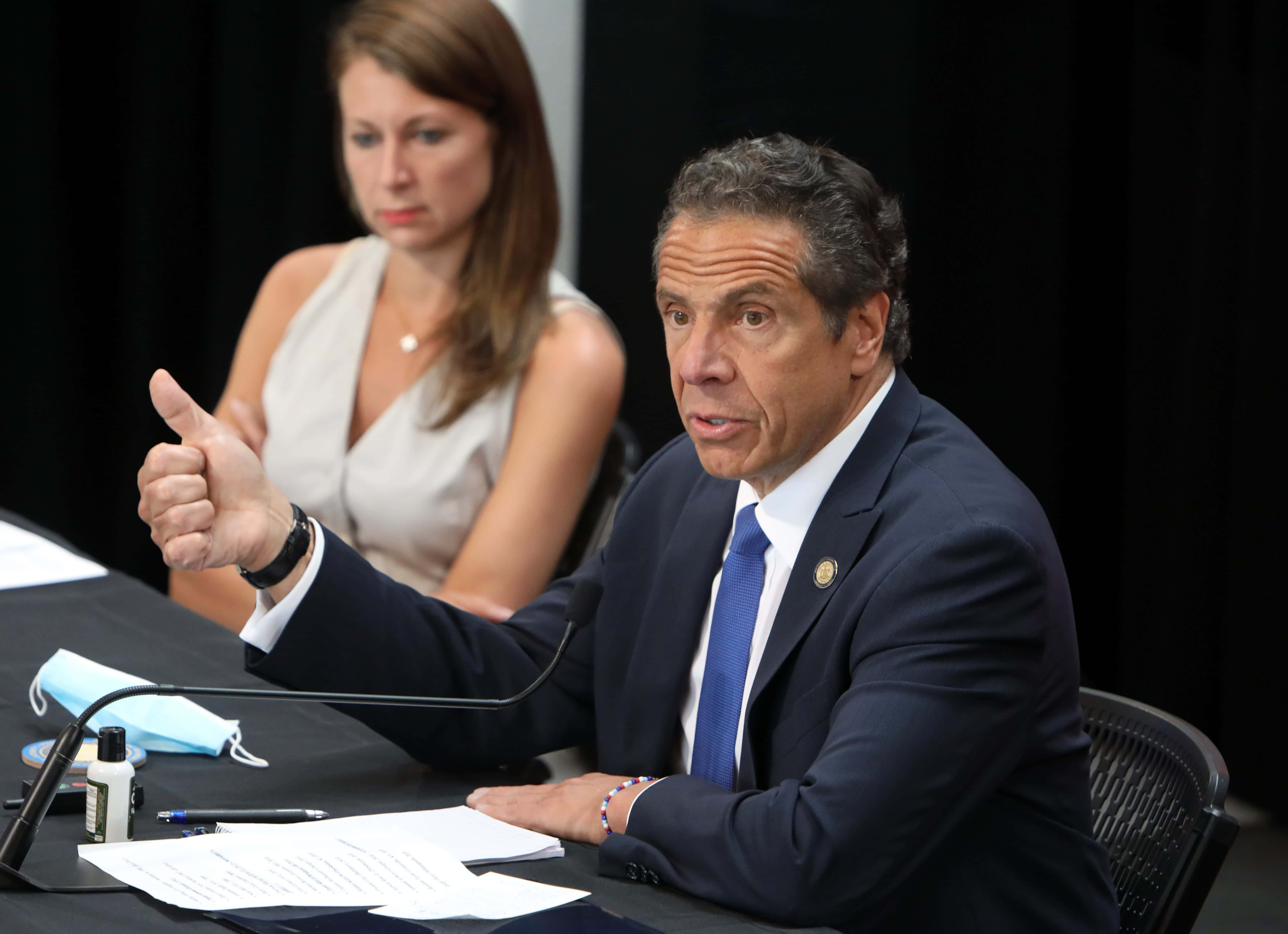 NEW YORK (77 WABC) — Calling for a need to redesign law enforcement, Governor Cuomo is giving local governments nine months to create a new look for police department or forgo any state aid.
"I don't believe there's a city or a county in this state that will say they don't want state funding," Cuomo said.
As for the COVID-19 crisis, Cuomo said everything is looking extremely positive as hospitalizations are the lowest since March 20 and deaths at 32 are an all-time low in the pandemic.
"We are now 180 degrees on the other side," Cuomo said.
But the governor are ability to control the coronavirus is only as good as New Yorkers staying smart about social distancing and masks.
Cuomo also addressed young people, showing them how to properly wear a mask covering the nose and mouth.
"Nobody told you to wear a chin guard," Cuomo said. "It may be a fashion statement, but this accomplishes nothing. It's not a mask."
He also told police to wear a mask.
"It is the state law. It's not an option."
.@NYGovCuomo is pressed to clarify whether localities that don't pass police reform will lose *all* state funding: "Theoretically, yes. In any case, it will be a significant amount of funding." Some vital services, like health and human services, would still be funded directly.

— Spectrum News NY1 (@NY1) June 13, 2020
Don't make me come down there… https://t.co/OeVGMW7LEO

— Andrew Cuomo (@NYGovCuomo) June 13, 2020