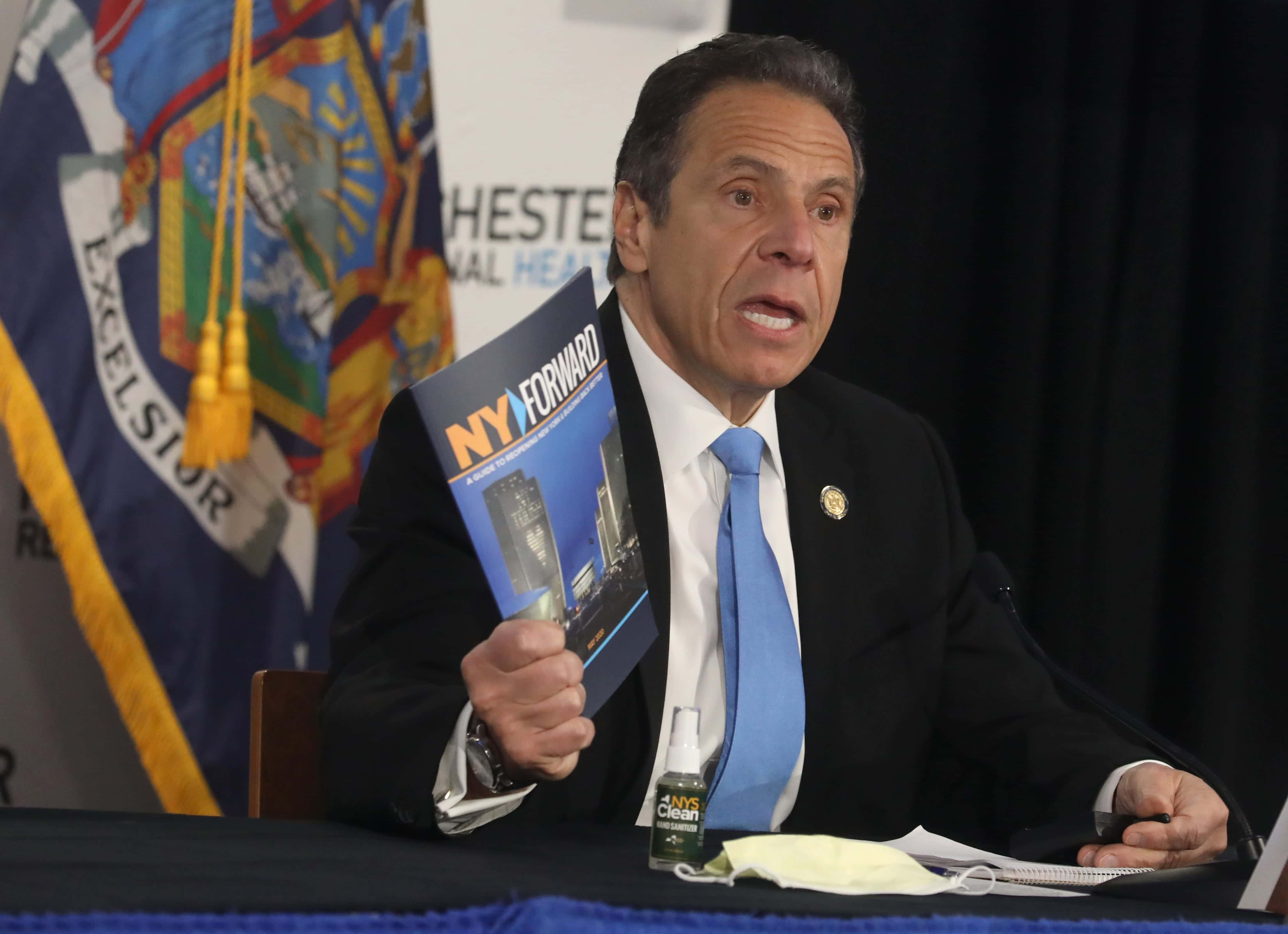 NEW YORK (77 WABC) — Governor Cuomo signed police reform bills into law Friday. The package known as "Say Their Name" legislation moved swiftly this week through the state Senate and Assembly.
It includes repealing the decades-old law known as "50-a"– that shielded police officers' disciplinary records and establishing the Eric Garner Anti-Chokehold Act, named for the Staten Island killed by police in 2014. Garner's mother attended the press conference.
Cuomo didn't stop with the historic bill signings.
He is launching the New York State Police Reform and Reinvention Collaborative, requires local governments and police agencies to develop a plan for reinventing and modernizing law enforcement strategies and programs.
"This is systemic reform of police departments," Cuomo said. "This is sitting down and taking a look at exactly what they do and have been doing, and looking at it through a new lens."
The governor said governments and police must devise a plan for, in part, addressing use of force among cops and deescalation techniques.
It must be enacted by April 1 or they aren't eligible for state funding.
"This is something that has to be done anyway, because what we know is certainly true. There is no trust between the community and the police. That's what the protests have said," Cuomo said.
It's the first-of-its-kind initiative in the country to break down walls to restore trust.
Reverend Al Sharpton, praised the governor's proactive take on policing: "He has done things that even I did not think he would do."
"The only way to do it is to get in a room, get to the table, let everyone say their piece, and let's figure it out community by community," the governor said.
I will issue an Executive Order that mandates that local police depts develop reform plans with community input in order to be eligible for state funding.

They must adopt plans by April 1 or they won't get state funding.

We must restore trust.

— Andrew Cuomo (@NYGovCuomo) June 12, 2020
I just signed into law nation-leading legislation that:

-Ends 50-A
-Bans chokeholds
-Prohibits false race-based 911 calls
-Makes Attorney General the independent prosecutor in killings of unarmed civilians by police

There is more to do & NY will lead the way. pic.twitter.com/i4MUKe37IY

— Andrew Cuomo (@NYGovCuomo) June 12, 2020