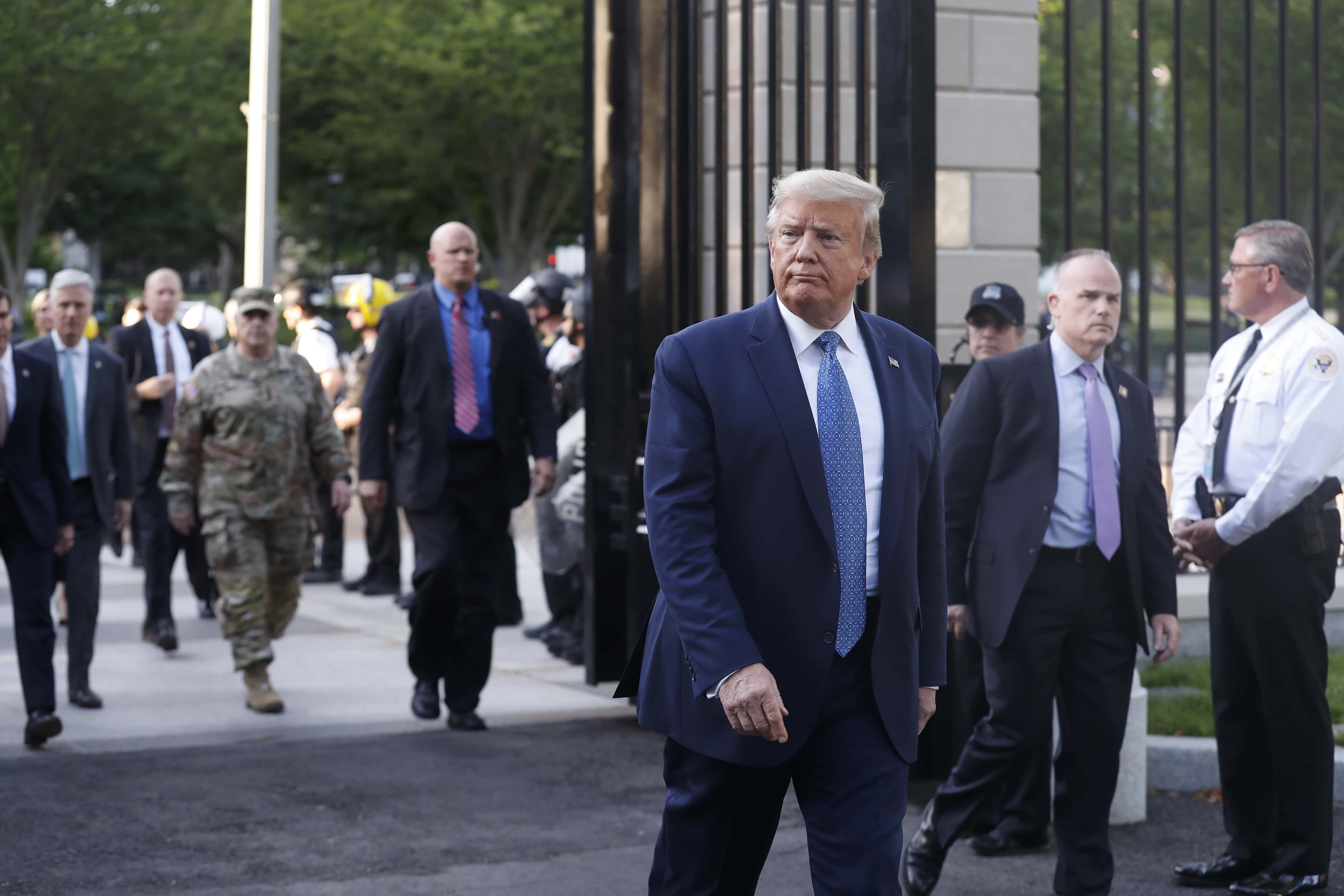 NEW YORK (77 WABC) — America's top general said it was a "mistake" to appear alongside President Trump at the church photo op after protesters were forcefully cleared from the area.
While General Mark Milley, Chairman of the Joint Chiefs of Staff, did not appear in the planned photos with the president at St. Paul's Church, he walked with Trump, and other staffers, in his military fatigues.
"I should not have been there," Milley said. "My presence in that moment and in that environment created a perception of the military involved in domestic politics."
Trump was seen holding a bible outside the church. The White House said days later there were no regrets for the scene that police created to move protesters, using tear gas or some other agent.
"It was a mistake that I've learned from," Milley said in a pre-recorded message to a group of graduates from the National Defense University released on Thursday. "And I sincerely hope we all can learn from it."
Chairman of the Joint Chiefs of Staff Mark Milley apologizing for being at Lafayette Square last week.

Civilian and military leaders of the military are rhetorically breaking in the most public way possible with their commander in chief, Pres Trump.pic.twitter.com/I7C8hICIWW

— Yamiche Alcindor (@Yamiche) June 11, 2020
BREAKING: The nation's top military official apologizes for taking part in Pres. Donald Trump's walk from the White House to St. John's Church for a controversial photo op. https://t.co/lN2a4iGqT1

— ABC News (@ABC) June 11, 2020