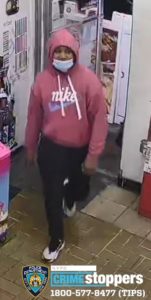 NEW YORK (77 WABC) — Police are searching of a group of people, who slashed a cabbie on Staten Island and stole his car.
The NYPD said the incident took place on Thursday, June 4 in the Graniteville section.
Four individuals allegedly assaulted the 39-year-old male cab driver male victim after a dispute.
Detectives said one of the males slashed the victim's hands with a knife. When the victim stepped out of the vehicle to get away from the individuals, they drove away in his car–a red 2012 Ford Explorer. The victim was hospitalized in stable condition.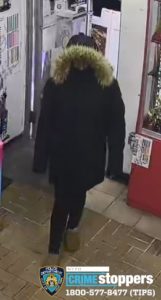 Police released photos of two suspects: a black man in his 20s, who was last seen wearing a pink hooded sweater, a blue surgical mask, dark colored sweatpants and white sneakers.
A female suspect who wore a black coat with a fur-lined hood, dark colored pants and brown shoes.
Two other people sought are believed to be men in their 20s.
Anyone with information in regard to this incident is asked to call the NYPD's Crime Stoppers Hotline at 1-800-577-TIPS (8477).