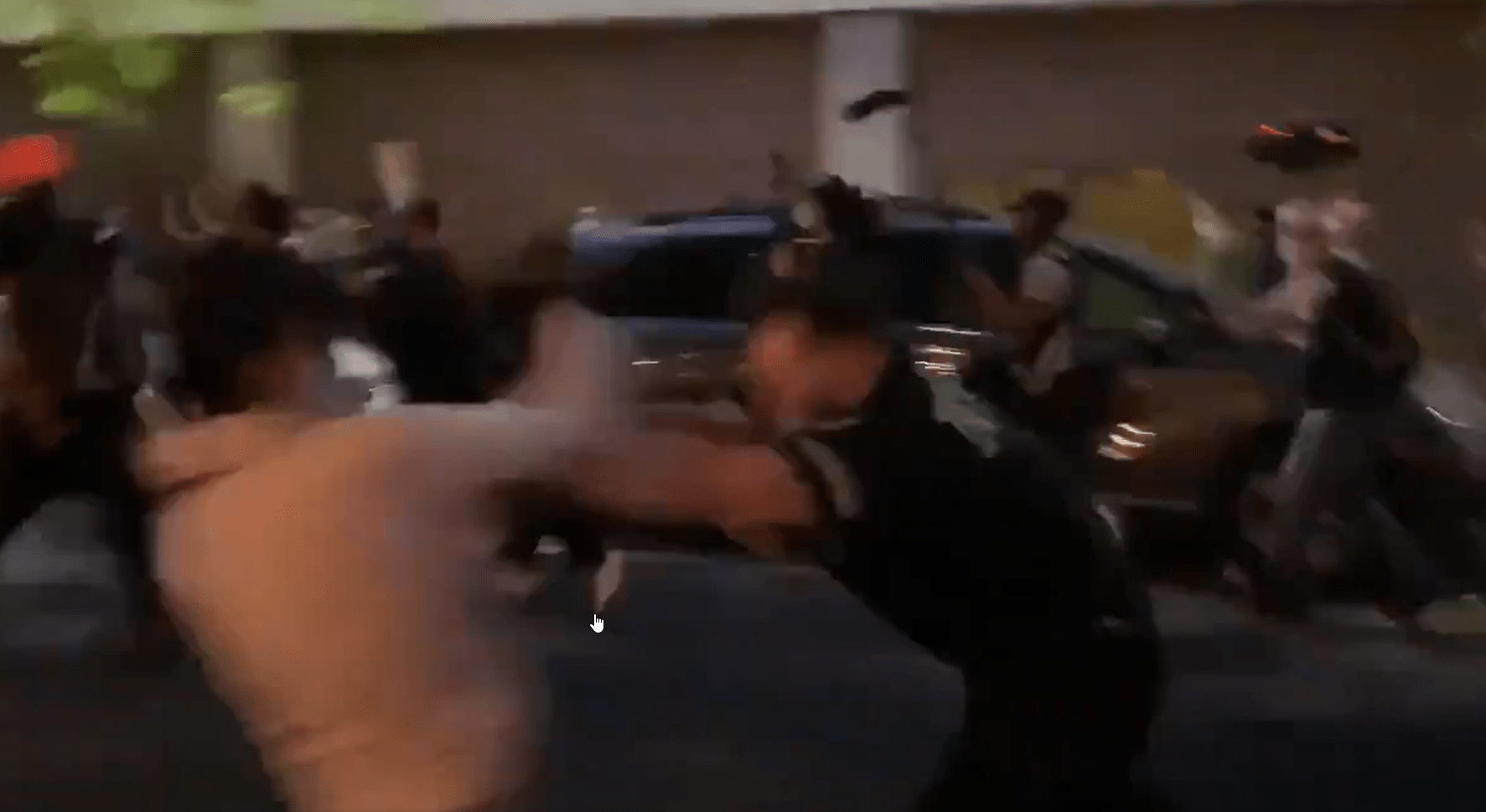 (Photo from Twitter @MattOrtega)
NEW YORK (77 WABC) — A cop who pushed a woman to the ground at a protest over the death of George Floyd was charged with third-degree assault.
Officer Vincent D'Andraia, was caught on video shoving 20-year-old woman Dounya Zayer near Barclays Center May 29, surrendered to the court for arraignment, ABC7 said.
Brooklyn District Attorney Eric Gonzalez announced the criminal complaint Tuesday that also includes menacing, criminal mischief and harassment.
"I fully support the long-held American tradition of non-violent protest. As District Attorney I cannot tolerate the use of excessive force against anyone exercising this Constitutionally guaranteed right," Gonzalez said. "This is especially true of those who are sworn to protect us and uphold the law. I am deeply troubled by this unnecessary assault. We will now seek to hold this defendant accountable."
The victim was in the street when the officer told her to move. The complaint alleges D'Andraia smacked her cell phone from her hand and pushed her hard to the ground.
"A push so violent that I had a seizure, and still have a concession," Zayer said at a press conference last week.
She was seen rolling to the curb, while D'Andraia and other officers kept walking.
Zayer said there are good cops in the NYPD, "but these officers must be the standard and not the exception."
The officer who pushed this woman, Vincent D'Andraia, is expected to surrender today to face criminal charges including misdemeanor assault, per NYT https://t.co/p5RMERc5c5 https://t.co/py4B9XayJe

— Natasha Bertrand (@NatashaBertrand) June 9, 2020
Police Officer Charged with Assault of Woman During George Floyd Brooklyn Protesthttps://t.co/0nTRF6rQcj

— Eric Gonzalez (@BrooklynDA) June 9, 2020