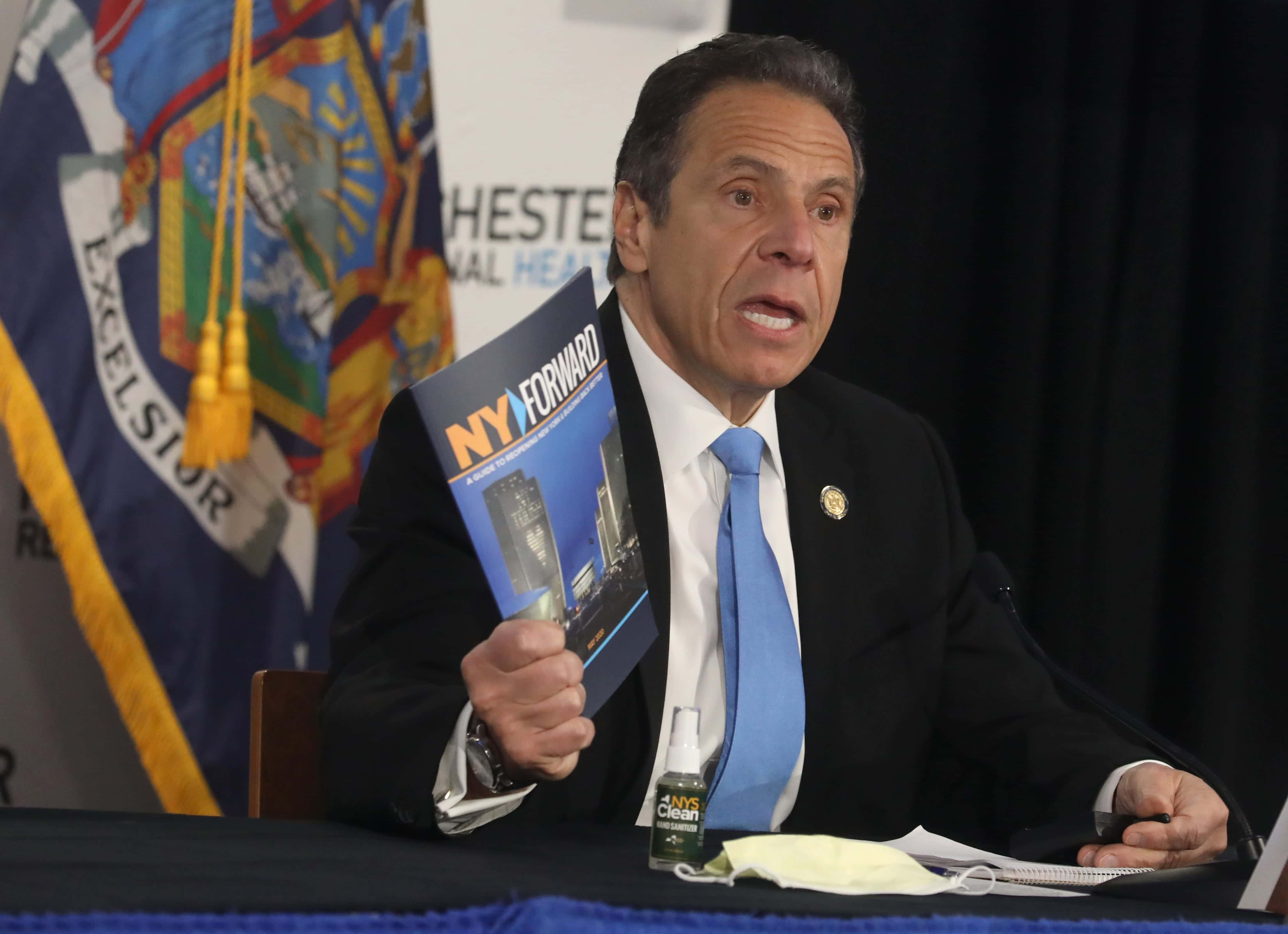 NEW YORK (77 WABC) — As the Mid-Hudson region takes the next step in the reopen today, followed by Long Island starting phase two tomorrow, Governor Cuomo is encouraged by COVID-19 numbers that "look good across the state."
New York City began the restart yesterday and they will take aggressive measures to watch out for COVID-19 spikes.
They are adding 11 new test sites in city hot spots, primarily in the Bronx and Brooklyn, through the work of Core Response and actor/activist Sean Penn, who joined Cuomo via video conference.
That brings more than 800 testing locations within the five boroughs.
But Cuomo was less pleased with the latest tweet by President Trump, in which he posed a theory that the 75-year-old man shoved by Buffalo police officers during a George Floyd protest appeared "to scan police communications in order to black out the equipment.," and asked "Could be a set up?"
He wants an apology from Trump on the tweet that he called, "reprehensible and dumb."
Cuomo praised state leaders–Assembly Speaker Carl Heastie and Senate Majority Leader Andrea Stewart-Cousins for starting to pass police reforms yesterday.
"I will sign them into law, hopefully this week," Cuomo said.
But asked why a bill making a chokehold by police illegal took six years to pass after the Eric Garner death, Cuomo said, "There's been inertia nationwide."
This is not just a moment to express outrage — it's a moment to do something about it and create real reform & real change.

In partnership with @AndreaSCousins and @CarlHeastie we will pass major criminal justice reforms this week.

NY will not let this moment pass unanswered.

— Andrew Cuomo (@NYGovCuomo) June 9, 2020
Buffalo protester shoved by Police could be an ANTIFA provocateur. 75 year old Martin Gugino was pushed away after appearing to scan police communications in order to black out the equipment. @OANN I watched, he fell harder than was pushed. Was aiming scanner. Could be a set up?

— Donald J. Trump (@realDonaldTrump) June 9, 2020