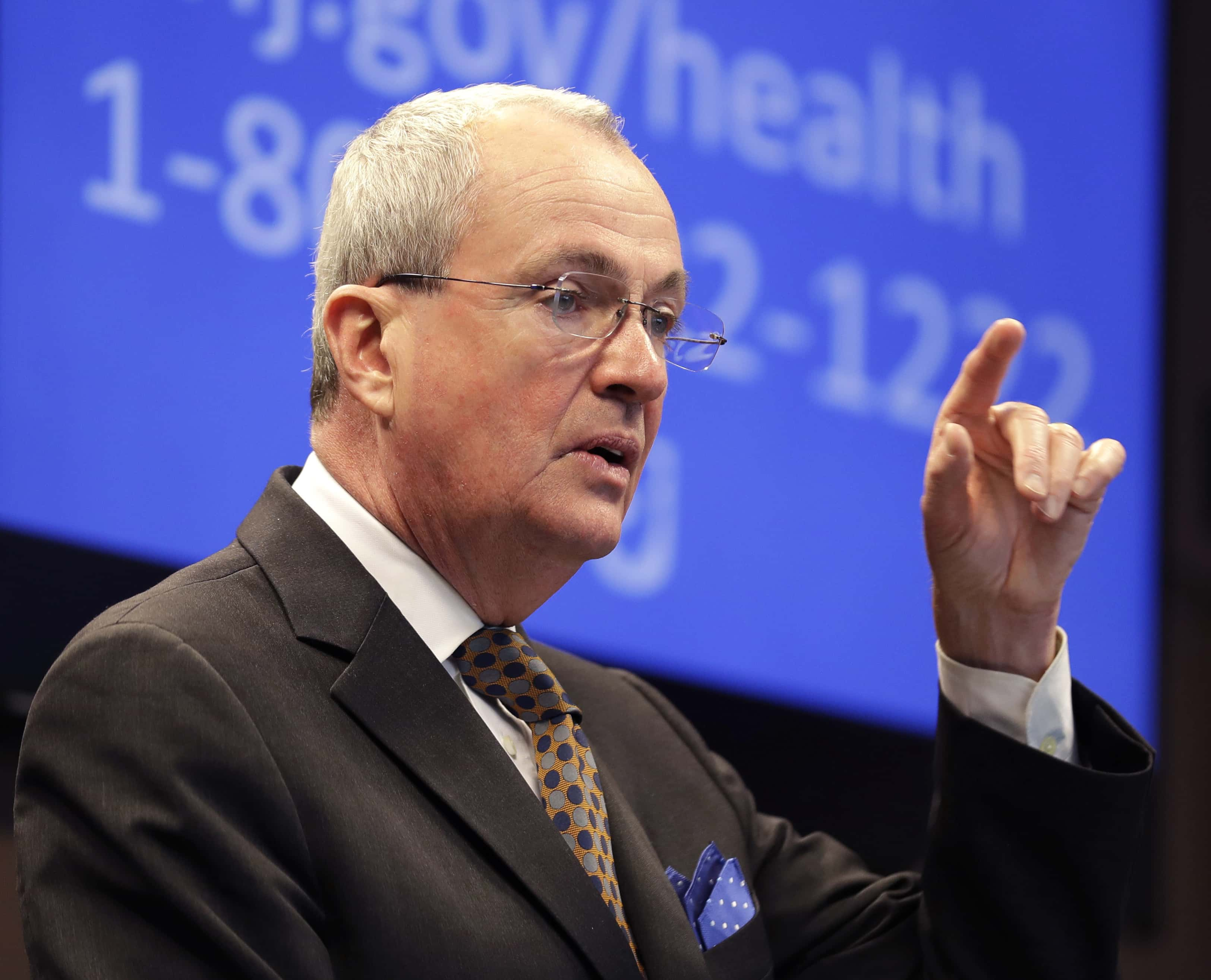 NEW YORK (77 WABC) — In the biggest sign yet on the road to recovery in New Jersey, Governor Phil Murphy has signed an executive order lifting the Stay-at-Home order.
"When you go out, please continue to wear face coverings and keep a social distance from others, whenever possible," Murphy said.
The number of people who can gather together outdoors in now 100, while Murphy said indoors is at 25% of a building's capacity or 50 people total– whichever number is lower.
He is also permitting all outdoor recreational and entertainment businesses to open, with the exceptions of amusement parks, water parks, and arcades. Pools will open June 22.
The governor also announced school districts should prepare for a 500-person limit on graduation ceremonies that can resume on July 6.
By contrast, Governor Cuomo said last week that no more that 150 people can gather for graduations in New York.
Additionally, New Jersey is on track to raise non-protest and non-religious activities to 250 people by June 22 and up to 500 people on July 3.
I anticipate being able to raise the limit on non-protest & non-religious activities to:
👥250 people on June 22nd
👥500 people on July 3rd

School districts planning graduations should prepare for a 500-person limit to be in place by the time graduations can resume on July 6th.

— Governor Phil Murphy (@GovMurphy) June 9, 2020
BREAKING: I'm signing an EO RAISING THE LIMIT ON INDOOR AND OUTDOOR GATHERINGS.

Effective immediately:
👥Indoor gatherings will be permitted at whichever number is lower – 25% of a building's capacity or 50 people total
👥Limit on outdoor gatherings will be raised to 100 people pic.twitter.com/07uRYvmR2K

— Governor Phil Murphy (@GovMurphy) June 9, 2020