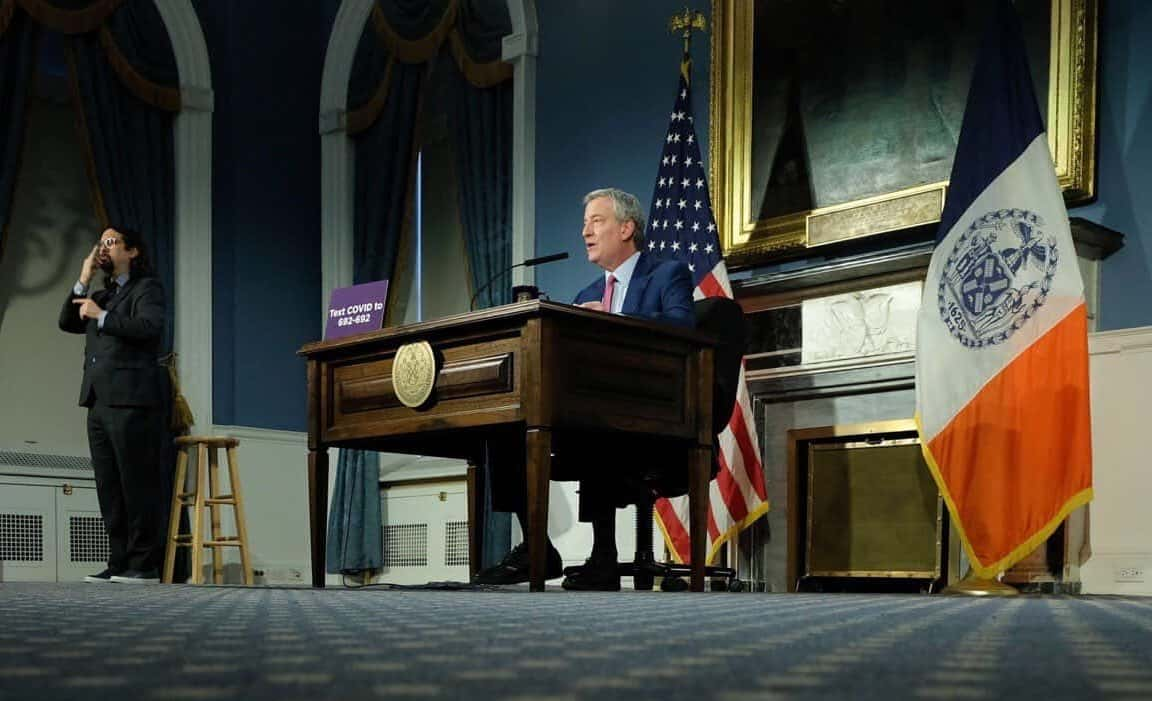 NEW YORK (77 WABC) — Mayor de Blasio ended the curfew one night early, after only four arrests and 24 summonses Saturday. Overall, there were five days without significant property damage, he said.
The mayor is immediately beginning the process of reforming the NYPD.
One area he is working with Commissioner Dermot Shea to address is officer accountability.
"It takes, in New York City, too long for there to be accountability for officers who do the wrong thing," de Blasio said. "That is something we can and must change. That is a tradition that must change."
The city will also shift funding from the NYPD to youth and social services.
"While doing that, we will only do it in a way that we are certain continues to ensure that the city will be safe," de Blasio said.
The mayor will also take vendor enforcement out of the NYPD's hands and move it to civilian agencies.
de Blasio also is calling on legislators to reform 50-A for transparency in police discipline.
Another way to bridge the gap between police and neighborhoods they patrol is by  establishing community ambassadors within senior levels of the NYPD. In their role, they will report to families, victims and communities about issues including officer discipline and complaints.
"This is a transformative moment. So the actions of today are a beginning, but I expect us to urgently, incessantly work for change for 18 months to the very last day we're here," de Blasio said.
The city begins phase one of the restart Monday morning, and all COVID-19 indicators were well below the thresholds.
This morning we committed to move resources from the NYPD to youth and social services as part of our City's budget.

Our young people need to be reached, not policed.

We can do this AND keep our city safe.

— Mayor Bill de Blasio (@NYCMayor) June 7, 2020
.@NYCMayor calls on State legislature to repeal 50-a, which shields police officer disciplinary Records from public view.

Both houses of the legislature will be back in session tomorrow and are expected to take up the bill this week

— Spectrum News NY1 (@NY1) June 7, 2020