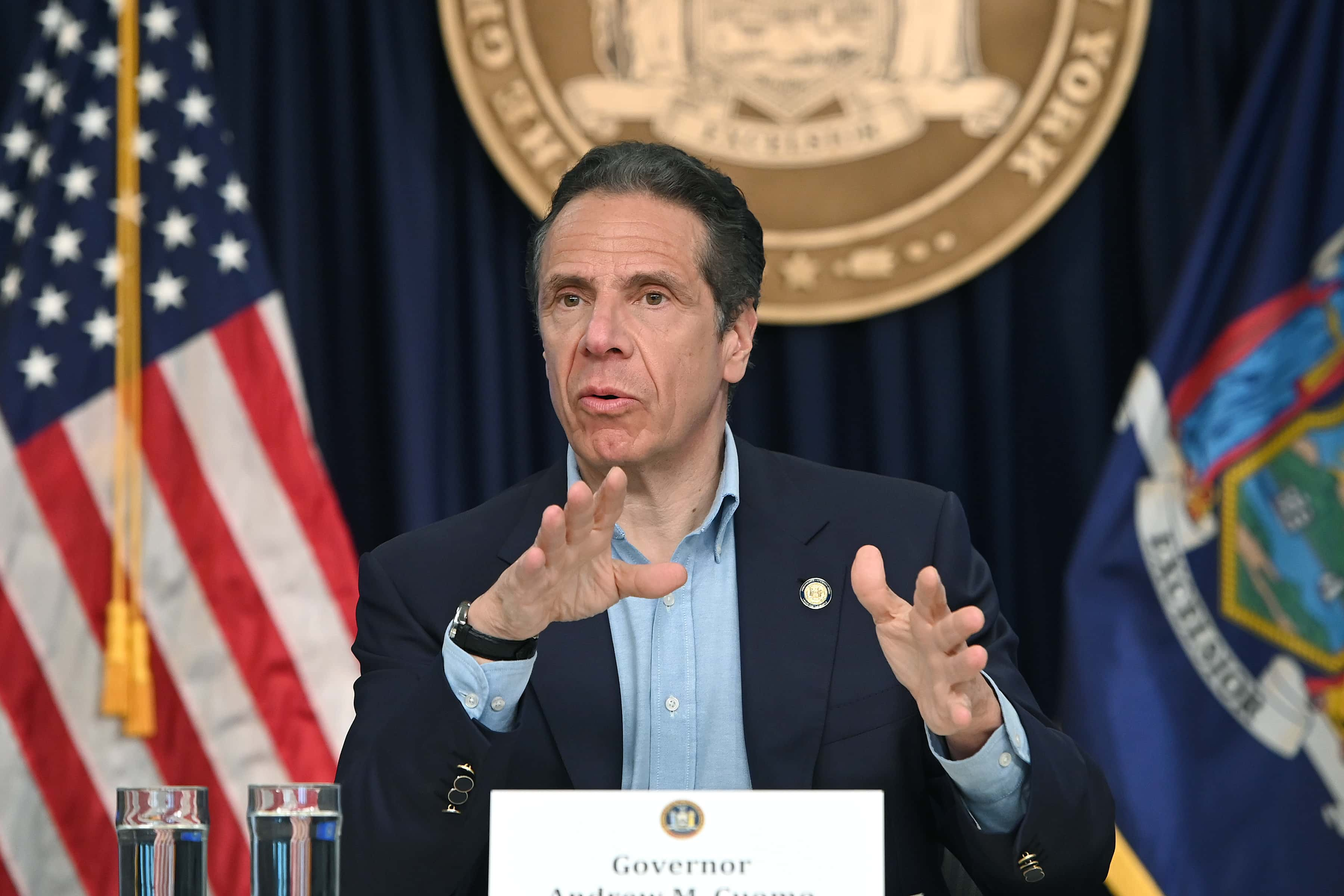 NEW YORK (77 WABC) — It's the final weekend before New York City starts the reopening process. Governor Cuomo said what residents in the five boroughs did to stop the spread of coronavirus is "history book" material.
Cuomo said at the height of the pandemic New York had a positive rate at 57%, while now only 2% are positive for the virus.
"New York was the hardest hit and in 98 days we have gotten to a much, much different place," Cuomo said.
There were also the lowest number of deaths, 35, since the crisis started in March.
That change in the metrics is allowing Cuomo to adjust phase two, as all houses of worship can reopen at 25% occupancy with continuing social distancing.
For phase one starting Monday, curbside retail will start, or in-store pick-up of prearranged orders with no browsing permitted.
Cuomo is signing an executive order allowing temperature checks for all people entering commercial buildings.
He said for people who don't want their temperature taken, "That's going to be a problem."
Those returning to work with mass transit, the state is sending over 1 million masks and 25,000 gallons 500,000 2-ounce bottles of hand sanitizer to the MTA.
"We didn't just flatten the curve, we bent the curve," Cuomo said.
The metrics and health data across the state are very positive.

Taking that into account, churches, mosques and temples can reopen with 25% occupancy and with social distancing as part of Phase 2.

This starts immediately for regions currently in Phase 2.

— Andrew Cuomo (@NYGovCuomo) June 6, 2020
35 deaths statewide from COVID-19 yesterday, says @NYGovCuomo. "This is really, really good news. And compared to where we were, this is a big sigh of relief."

— Spectrum News NY1 (@NY1) June 6, 2020