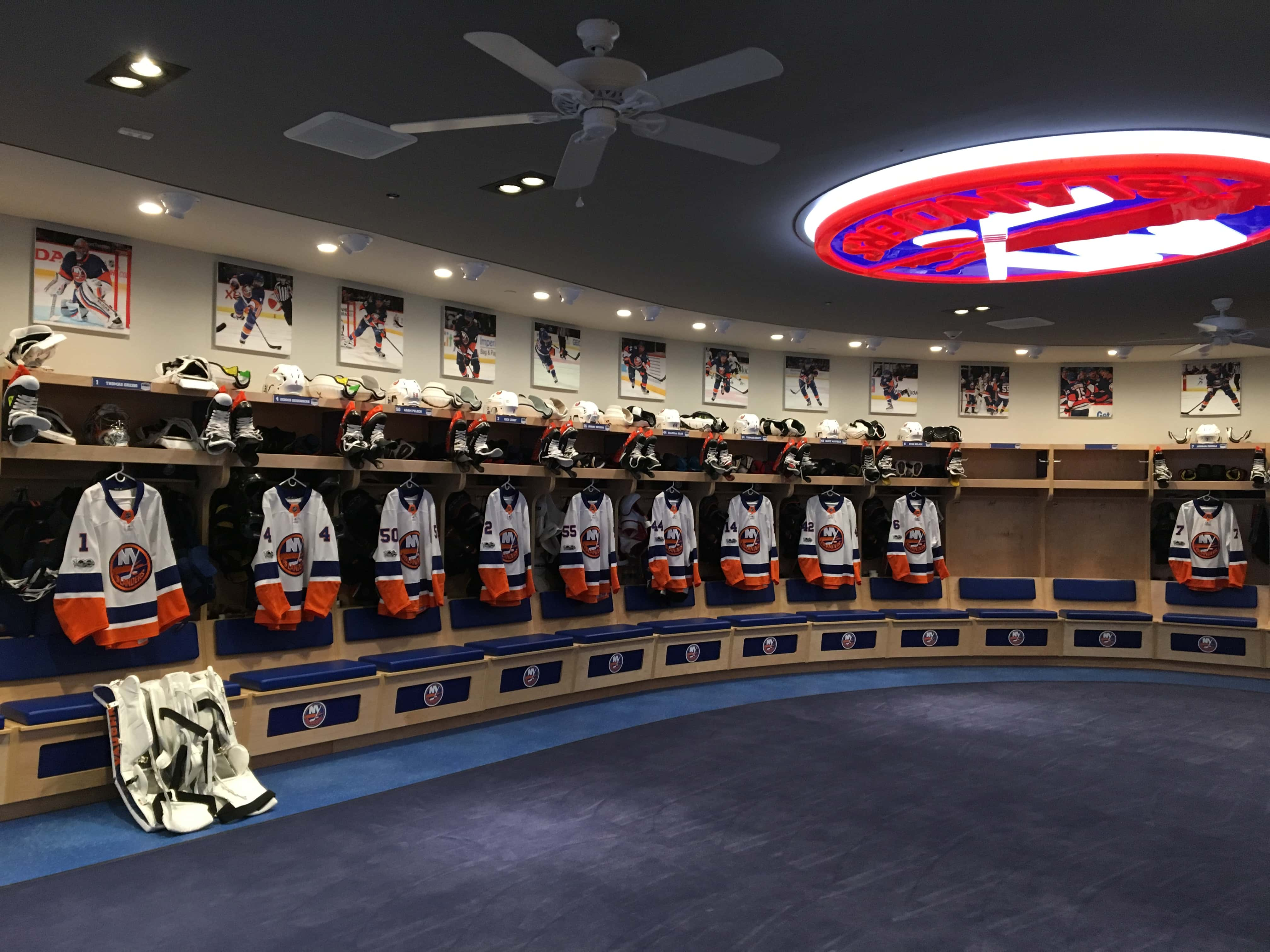 NEW YORK (77 WABC) — The NHL will begin the second phase of its return to play plan on Monday, allowing clubs to reopen training facilities for small group workouts.
It was the second announcement of the day by the league related to its plan to restart the season. Earlier on Thursday, the NHL also revealed more details about the format of the planned postseason tournament, which is expected to start in late July or early August.
Phase 2 of the NHL's restart plan allows groups of no more than six players to take part in off-ice and on-ice workouts, with a limited number of team staff on hand as well, at team practice facilities. Education, diagnostic testing and scheduling for medicals can begin immediately, the NHL said in a press release.
The @NHL has announced that it will transition to Phase 2 of its Return To Play Plan effective Monday, June 8. https://t.co/Xjk8cfhWyh pic.twitter.com/uT6WEwCBtF

— NHL Public Relations (@PR_NHL) June 5, 2020
The New York Islanders will open their practice facility in East Meadow on Monday, general manager Lou Lamoriello told reporters on Friday during a conference call. There about a third of the team's players in the area, according to Lamoriello and it's unclear how many will take part in any workouts Monday.
The New York Rangers will open their Westchester-based practice facility as soon as possible, Newsday reported.
Both teams qualified for the NHL's postseason tournament, with both New York clubs having to take part in a play-in round series. The Islanders will face the Florida Panthers and the Rangers will take on the Carolina Hurricanes in a best-of-five series.
The rest of the tournament will be a best-of-seven series in each of the subsequent rounds. Teams will be reseeded after each round and the higher seeded team in the first round, second round and conference finals will receive home-ice advantage.
The team with the higher regular-season point percentage will receive home-ice in the Stanley Cup Final.
Thursday's news came as the Pittsburgh Penguins announced that one of its players had tested positive. The Penguins did not name who it was, but said in a statement that the player wasn't in Pittsburgh and has been at home in self-isolation.
It is just the ninth player in the NHL and just the third team to have a player test positive for COVID-19.