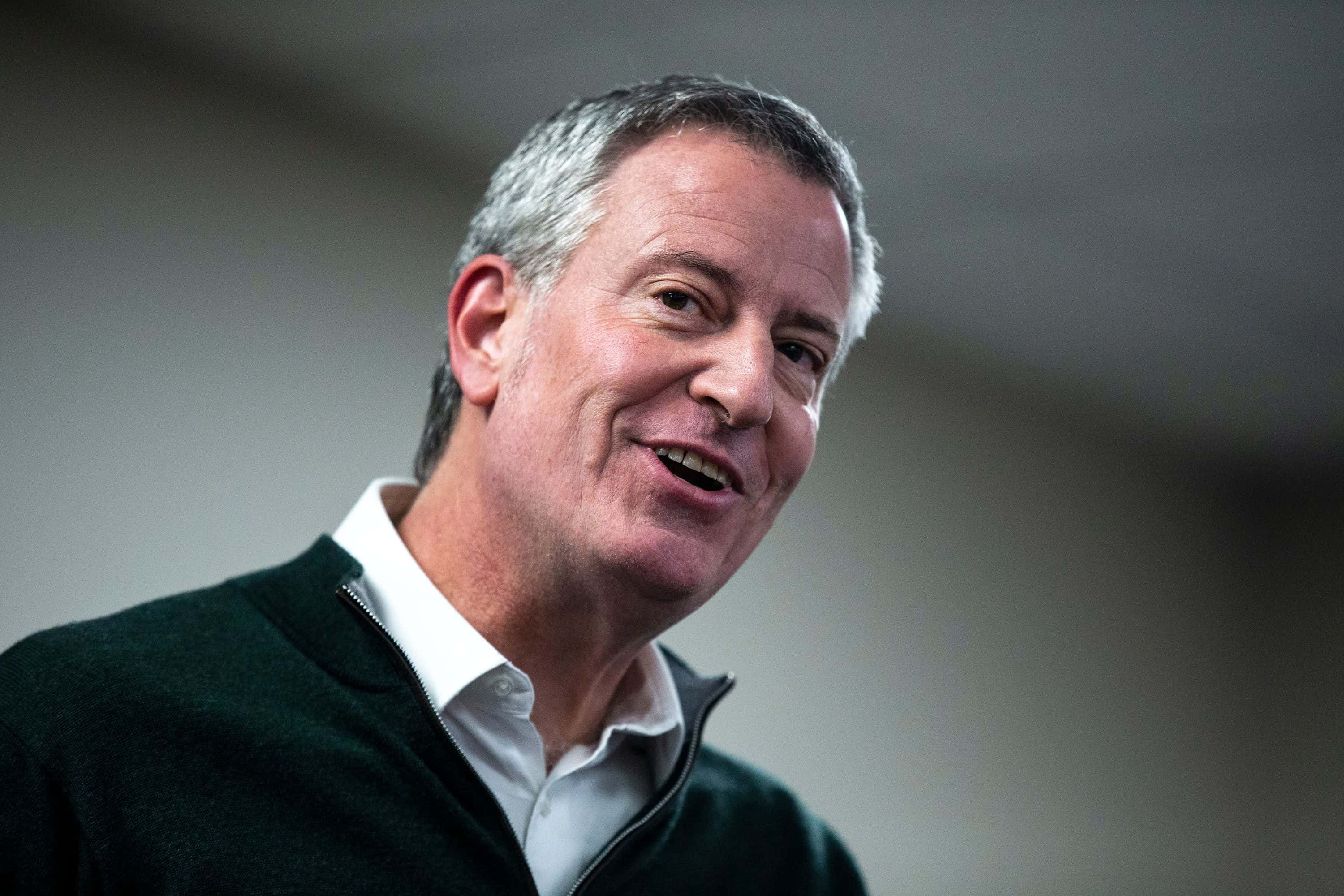 NEW YORK (77 WABC) — While the healing is underway for the country since the George Floyd death from police brutality, Mayor de Blasio said some work is needed to fix within the NYPD, but overall he sought "restraint" last night from police.
It was another night of overwhelmingly peaceful protesting across the city, the largest gathering started in Cadman Plaza, where de Blasio spoke.
"I could see the raw pain and anger in the crowd. I felt it. I heard it," de Blasio said.
He also saw video of a delivery worker getting arrested by police after curfew, something he said was unacceptable and "abundantly clear to the NYPD."
"We've seen three really good nights after two very bad nights," and de Blasio disagreed with a reporter that it's causing more harm than help.
The city's phase one of restarting scheduled for Monday, but the mayor cautioned the number of COVID-19 hospitalizations doubled to 84. It's a trend they will watch carefully, but he thought it was too soon to have ties to the protests.
He urged everyone in the five boroughs to get a COVID test, including those you've joined any of the protests since last week. More than 33,000 people got tested in one day last week.
The city is also beginning mobile testing sites with trucks in Soundview and Kew Gardens next week. It will expand to 10 sites in July.
More than 30,000 non-essential construction sites are eligible to restart work Monday.
.@GloriaPazmino asks @NYCMayor if the curfew is doing more harm now than good.

Mayor says "we've seen three really good nights after two very bad nights."

Says he disagrees with assessment that curfew doing harm. What happened Monday and Sunday nights was "unacceptable."

— Zack Fink (@ZackFinkNews) June 5, 2020
"There are some things that we need to fix, but there was overwhelming restraint," @NYCMayor on the NYPD's response to last night.
"There were few or no attacks on property, there were however attempts at violence," he says.

— Spectrum News NY1 (@NY1) June 5, 2020