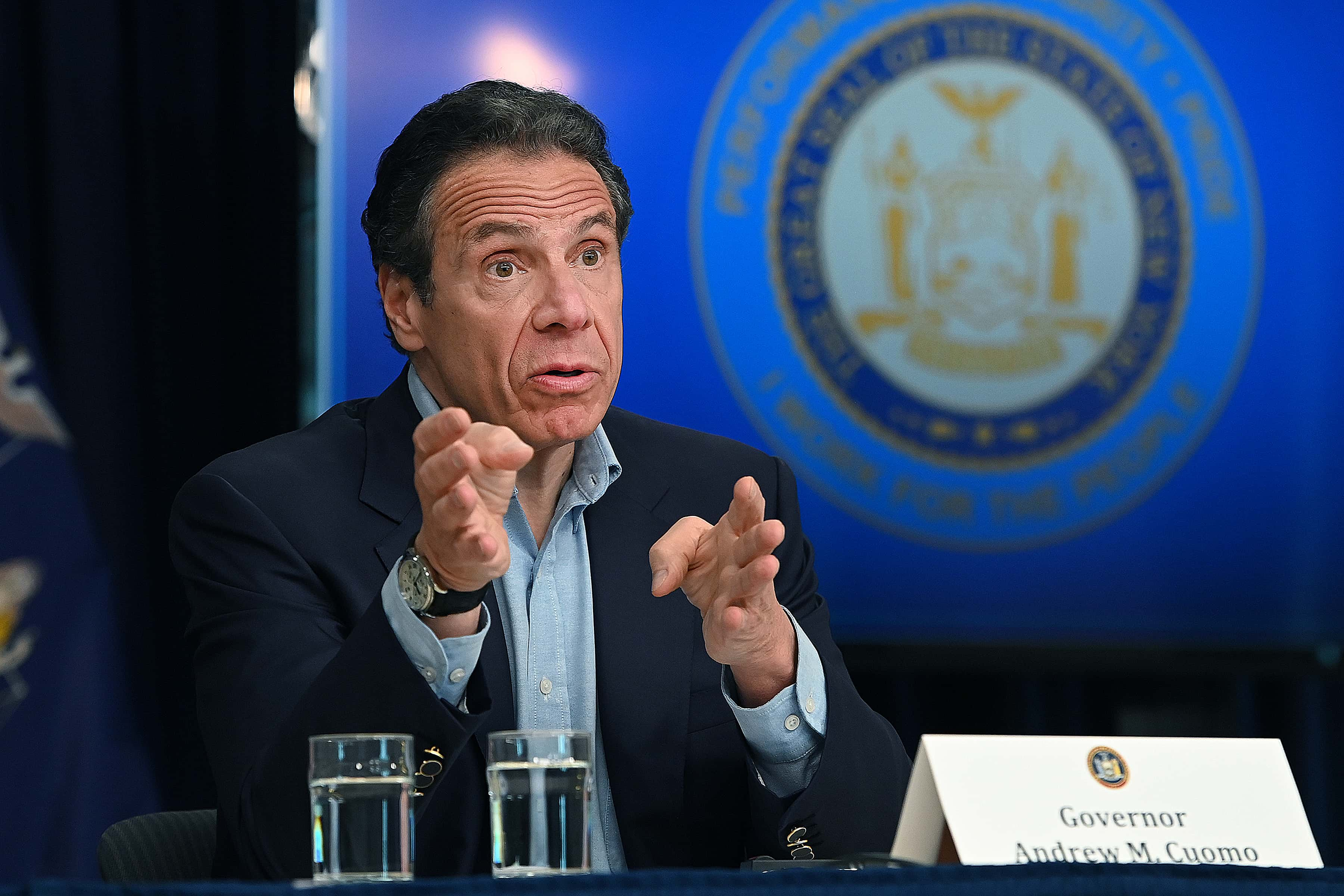 NEW YORK (77 WABC) — Governor Cuomo said he was "sick to my stomach" from a video of 75-year-old man pushed by Buffalo police officers at a protesters. Two cops were suspended.
The governor spoke to the victim this morning, "who thankfully is alive."
In the video clip, a line of officers all walked past the injured man who laid of sidewalk with blood coming from his ear.
"It disturbs your basic sense of decency in humanity," Cuomo said. "Why? Why was that necessary? …It's just frightening. Who are we? How did we get to this place?"
He praised Buffalo Mayor Byron Brown for acting swiftly with the suspensions.
"I think the city should pursue firing and I think the district attorney should look at the situation for possible criminal charges," Cuomo said.
Locally, Cuomo said he supports Mayor de Blasio's decision to keep the curfew intact through the weekend.
Cuomo said the state should pass "Say Their Name" legislation next week to address police brutality that includes banning chokeholds and using the attorney general as an independent prosecutor for police murders.
"Enough is enough. Change the law, take the moment. Reform," Cuomo said.
The governor said healing between police and communities has to happen, "for the sake of the police and for the sake of the community."
He said it can't be a choice between police safety or protester safety.
"Even in this hysterical moment, you need to be able to hold two truths in your hands at the same time," Cuomo said.
He said there is a precedent to change behavior in an effort to respect each other, as the coronavirus pandemic proved.
The state saw 42 deaths yesterday from COVID-19 from a peak of more than 800 eight weeks ago.
"The people of the state radically changed how they behaved," Cuomo said. "So we know we can change and we know we can change dramatically."
https://twitter.com/Breaking911/status/1268727392505417731?s=20
NY should lead the way and pass the "Say Their Name" Reform Agenda:

1. Make police disciplinary records transparent
2. Ban chokeholds
3. Make false race-based 911 reports a hate crime
4. Attorney General must act as independent prosecutor for any police murder case pic.twitter.com/WDypKqeo3Q

— Andrew Cuomo (@NYGovCuomo) June 5, 2020