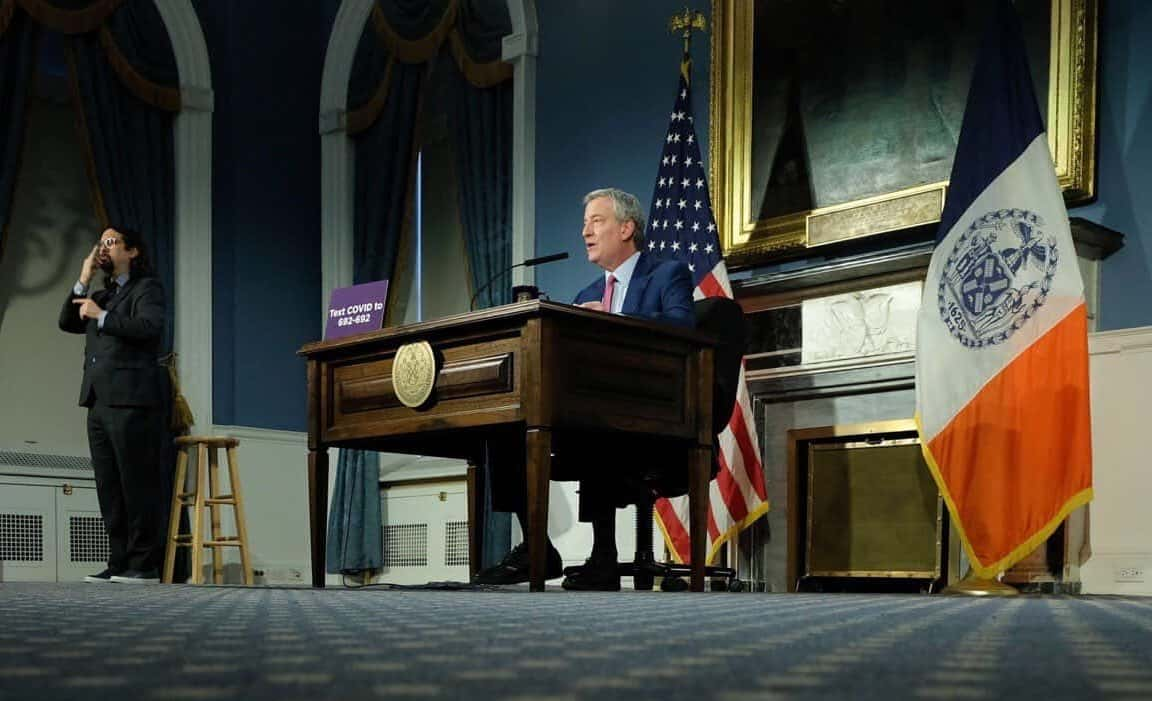 NEW YORK (77 WABC) — An unprovoked attack in Brooklyn that Mayor de Blasio said was one of the "horrible moments" of an otherwise overwhelmingly peaceful night.
Three cops were sent to the hospital after a stabbing and two shootings at Church and Flatbush Avenues.
They are all expected to survive.  One officer was stabbed, the suspect's knife missing a major artery. Two others were shot in the hand. All three officers are in stable condition.
The suspect, Camovic Dzenan, is in critical condition. Twenty-two shots were fired at the scene.
The FBI and the NYPD are now working to determine if the attack was the result of homegrown extremism or more of the kind of street violence seen over the past week, law enforcement sources told ABC News.
"Here we're two of our officers simply trying to protect a community and they came under unprovoked attack," de Blasio said.
Police had a quieter night until that incident, but still arrested 180 people including curfew violations at Cadman Plaza. The mayor said he didn't see video of clashes with police and protesters in Brooklyn.
"A very few acts of vandalism." the mayor describing the protesting.
He said the curfew was honored overwhelming by New Yorkers and there was "a lot of restraint from the NYPD overall." 
In moving forward toward city's the phase one reopening Monday, the mayor said they will support small businesses with $10,000 per business that was damaged by looting.
Phase two could come as soon as early July, and de Blasio gave guidance for outdoor dining as part of that stage, including curbside restaurant seating and street closures to allow establishments spacious seating areas.
"Last night in NYC there were some specific horrible moments, but overwhelmingly there was peace. Last night the NYPD was out there protecting us, they had so much restraint," – @NYCMayor

— Spectrum News NY1 (@NY1) June 4, 2020
The @NYCMayor speaks about the officer attacks last night, he calls them "absolutely unacceptable," and promises consequences

— Spectrum News NY1 (@NY1) June 4, 2020