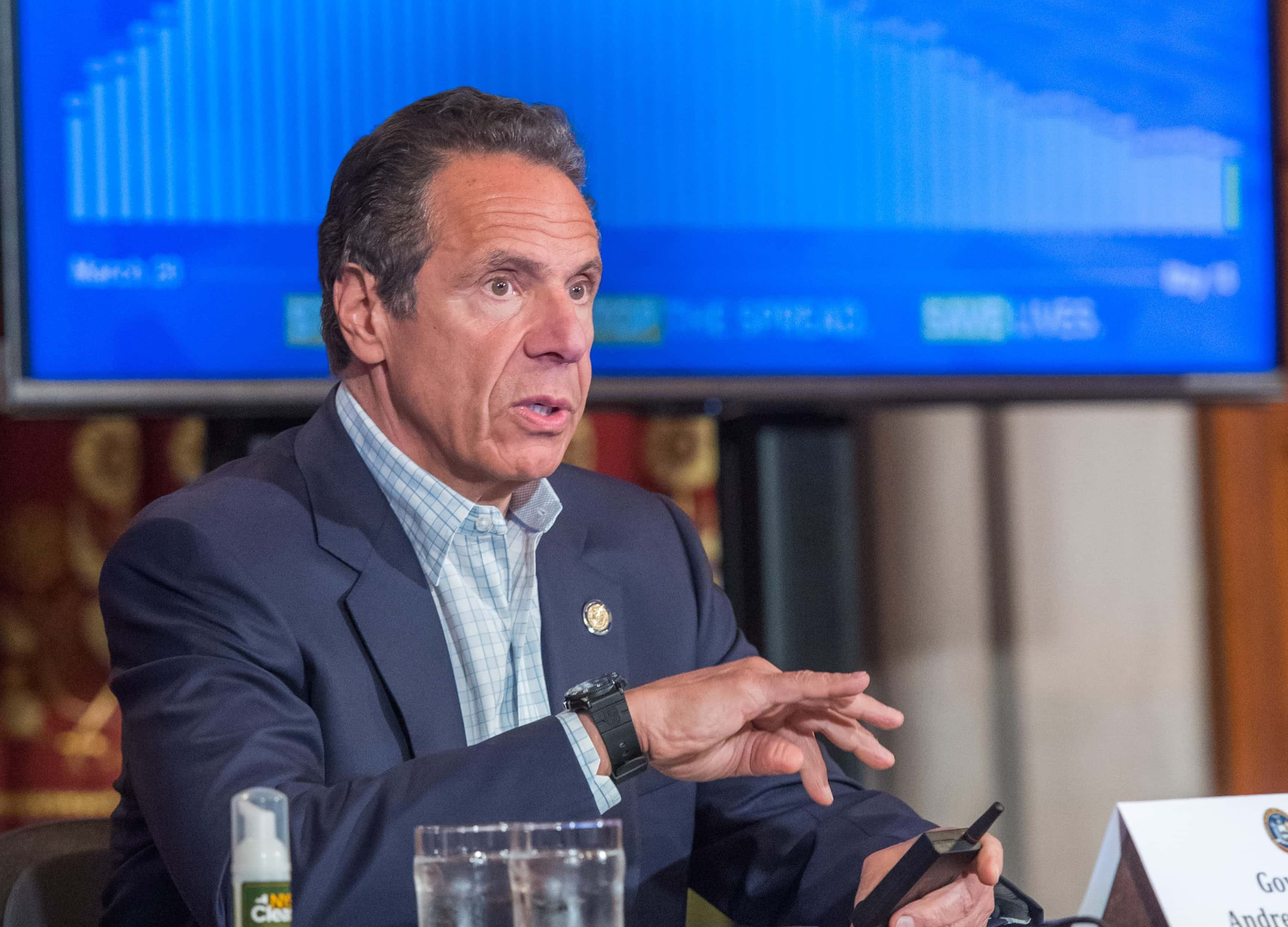 NEW YORK (77 WABC) — While New York and the country pay respects to George Floyd, Governor Cuomo wants all protesters to get tested for COVID-19.
He's concerned about a potential "super spreader" like we saw in New Rochelle that rapidly dispersed the coronavirus, as the number of deaths rose slightly to 52.
"One person can infect hundreds," Cuomo cautioned.
The governor said getting the test is also a protester's civic duty.
To coincide with the memorial service in Minneapolis, Cuomo was declaring a statewide 2 p.m. moment of silence for George Floyd.
Cuomo said the protesters also need to let police do their job by staying peaceful, so they can focus on any looters.
The state is ready with relief for those impacted by looters. They will expedite claims for businesses and offer free mediation for any disputes.
For those areas moving into phase two, including Long Island next Wednesday, Cuomo is permitting outdoor dining.
"There's no roof. Open air space. The wind is blowing, there's ventilation," Cuomo said. "This is not a restaurant with the doors open."
He said diners have to keep at least six feet apart and wear face coverings.
Cuomo has determined graduation ceremonies can be drive-thru and drive-in only as they continue evaluating.
"Not to have a graduation is painful, I get it," he said. "As soon as we can do it, we will."
In New Jersey, Governor Phil Murphy last month announced high school graduations can take place outdoors following strict social distancing guidelines.
Coronavirus tests are available to all protesters. We ask protesters to be responsible.

Wear a mask. Get tested.

Act as if you may have been exposed.

— Andrew Cuomo (@NYGovCuomo) June 4, 2020
For businesses that were impacted by looting, DFS is directing insurers to expedite claims, provide free mediation of disputes, and accept photos as reasonable proof of loss so businesses don't have to wait for police reports. More info at https://t.co/QhNZJdemQN.

— Andrew Cuomo (@NYGovCuomo) June 4, 2020