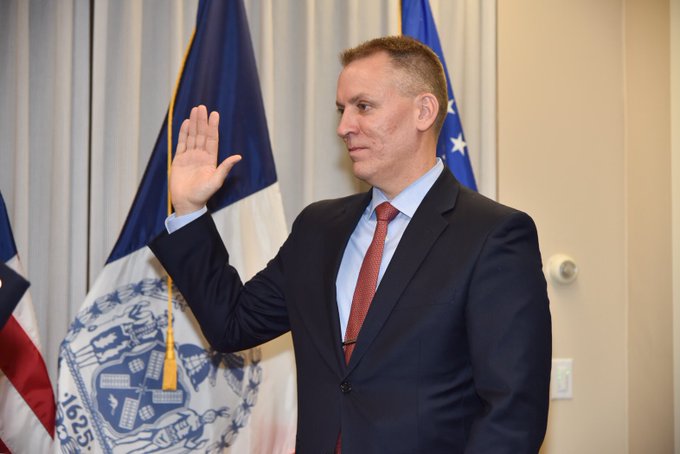 NEW YORK (77 WABC) — NYPD Commissioner Dermot Shea met with the brother of George Floyd today at a New York church.
Shea said the city's police department stands with the Floyd family.
"We condemn what took place in Minneapolis," Shea said. "And I think it is largest than law enforcement condemning it. Any human being with a conscious that looks at that video, I think feels the same way."
Floyd was killed when a white police officer pressed his knee into the neck of the 46-year-old black man. Three others cops were seen assisting on video. They were all fired and today were all charged in connection to the death.
The city's top cop said this needs to be a "wake-up call" nationwide for justice, "to look in the mirror [and] to work together."
"We make mistakes and law enforcement across the country makes mistakes. We bled. We have biases," Shea said.
But he's hopeful this is start for dialogue "that will bring peace as much as possible to the Floyd family, but to New York City and this country as a whole."
A New York City memorial for Floyd is scheduled for tomorrow at Cadman Plaza in Brooklyn.