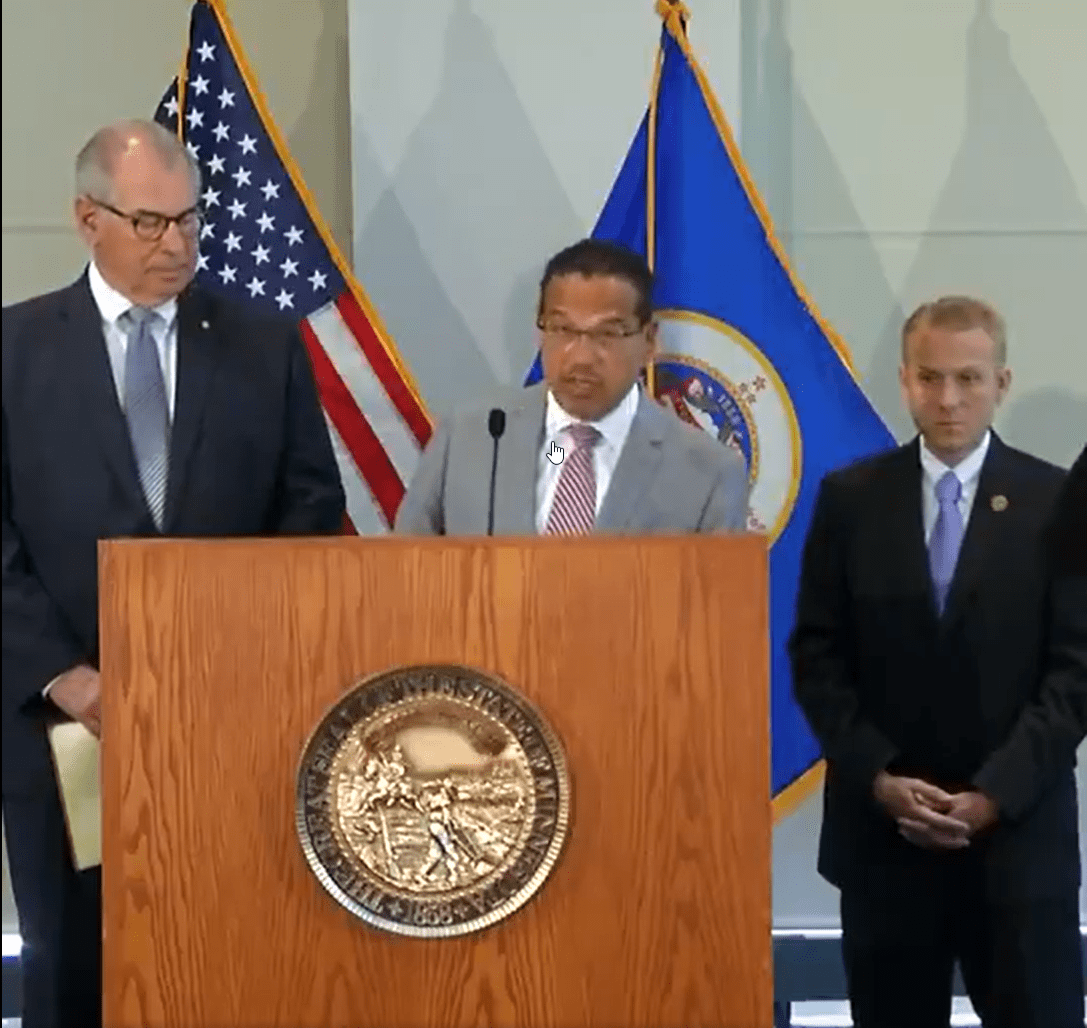 NEW YORK (77 WABC) — Charges have been elevated in connected to the death of George Floyd and the other police officers who stood by were also arrested.
Minnesota Attorney General Keith Ellison has upgraded fired Minneapolis cop Derek Chauvin to second-degree murder. He was initially charged with second-degree murder last Friday.
"I believe the evidence available to us now supports the stronger charge of second-degree murder," Ellison said at a Wednesday afternoon press conference.
Thomas Lane and J. Alexander Kueng, who helped restrain Floyd, and Tou Thao now face aiding and abetting second-degree murder.
Ellison said "speed is important," but they will be thorough in their investigation.
"Trying this case will not be an easy thing. Winning a conviction will be hard," Ellison said. "I say this, not because we doubt our resources or our ability. In fact, we're confident in what we're doing. But history does show that there are clear challenges here."
Chauvin was seen on video last week from different angles brutally pressing a knee onto Floyd's neck during an arrest for more than eight minutes.
Ellison said his office won't be doing much speaking to the public, but encouraged anyone with information who has evidence to come forward.
BREAKING: Minnesota Attorney General announces increased charge against Derek Chauvin, says arrest warrants have been issued for three other officers in death of George Floyd. https://t.co/f1Zi7m5eWi pic.twitter.com/NgDZUi3GHg

— ABC News (@ABC) June 3, 2020
Amended complaint charges former @MinneapolisPD officer with 2nd degree murder, announces @keithellison, explaining other officers also charged with aiding and abetting murder in 2nd degree. pic.twitter.com/qtOPiJx97C

— Steve Herman (@W7VOA) June 3, 2020
Minnesota Attorney General Keith Ellison is increasing charges against Derek Chauvin to 2nd degree in George Floyd's murder and also charging other 3 officers. This is another important step for justice.

— Amy Klobuchar (@amyklobuchar) June 3, 2020