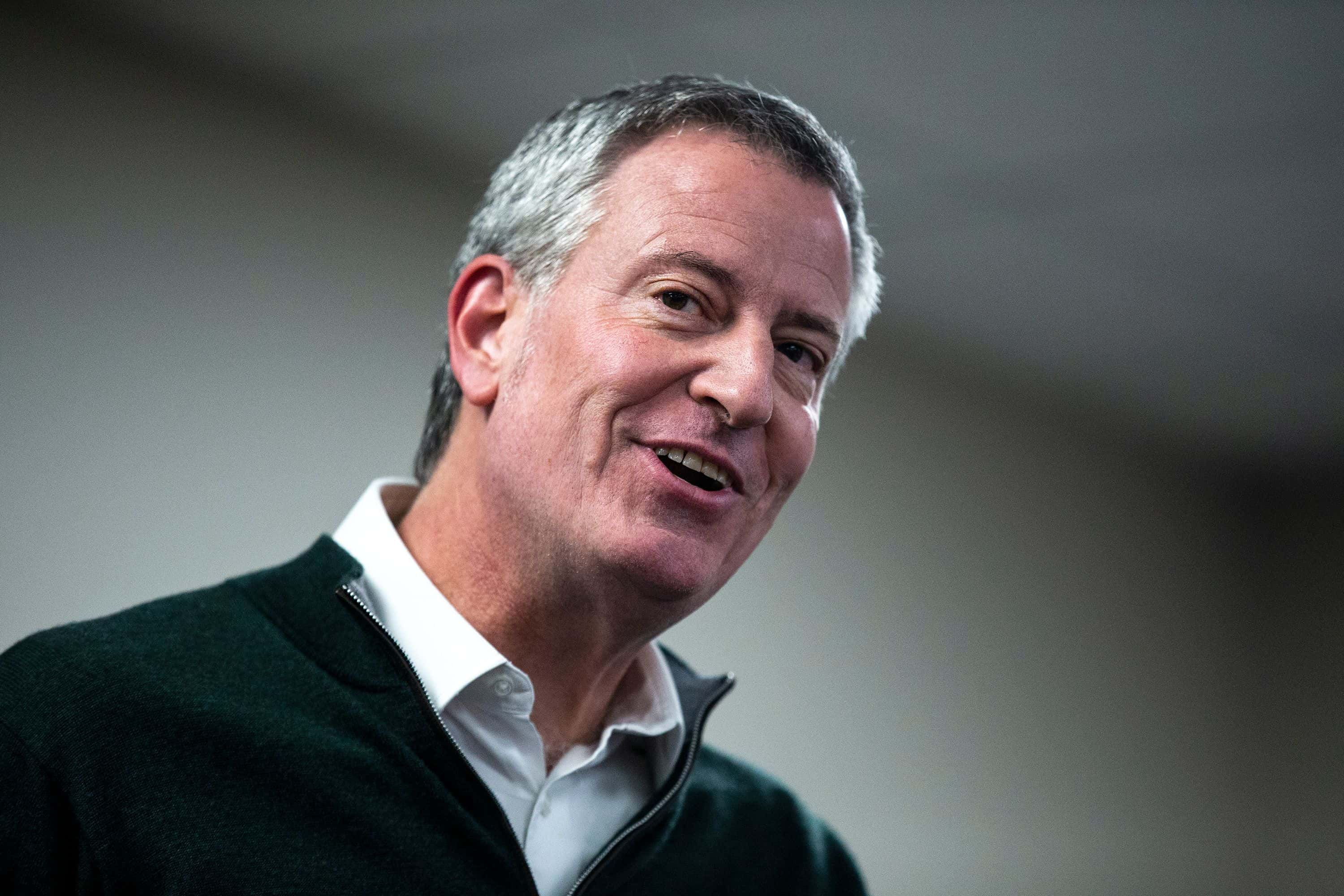 NEW YORK (77 WABC) — While Mayor de Blasio admits more work is needed, he said the NYPD took a "step forward" in combating the lawlessness across the city.
de Blasio said the protests were overwhelmingly peaceful during the day, but even at night "it was a different reality."
The mayor said, "We saw some tense moments, undoubtedly. We saw some incidents were people decided to do something violent, but it was rare."
He said all curfew restrictions will remain in effect, 8 p.m. to 5 a.m. Monday.
But now, de Blasio said it's time to focus on getting the city ready to reopen for phase one Monday.
He wants the MTA to ensure safety for riders during the COVID-19 pandemic. He is asking for markings on trains where people should stand and limit the capacity on subway cars and buses.
Personnel will be needed to monitor for enforcement, de Blasio as well.
All daily indicators are below thresholds, including the number of people hospitalized with COVID dropped to 39.
The mayor said for the first time, anyone in New York City can get tested for the coronavirus, even those who are asymptomatic.
"Last night we took a step forward of moving out of this difficult period, we went over the facts last night, we still have more work to do," @NYCMayor
"We saw some tense moments, undoubtedly. We saw some incidents were people decided to do something violent, but it was rare,"

— Spectrum News NY1 (@NY1) June 3, 2020
"All New Yorkers are welcome to come forward and get tested," @NYCMayor says anyone can have a test now, even if asymptomatic.

— Spectrum News NY1 (@NY1) June 3, 2020