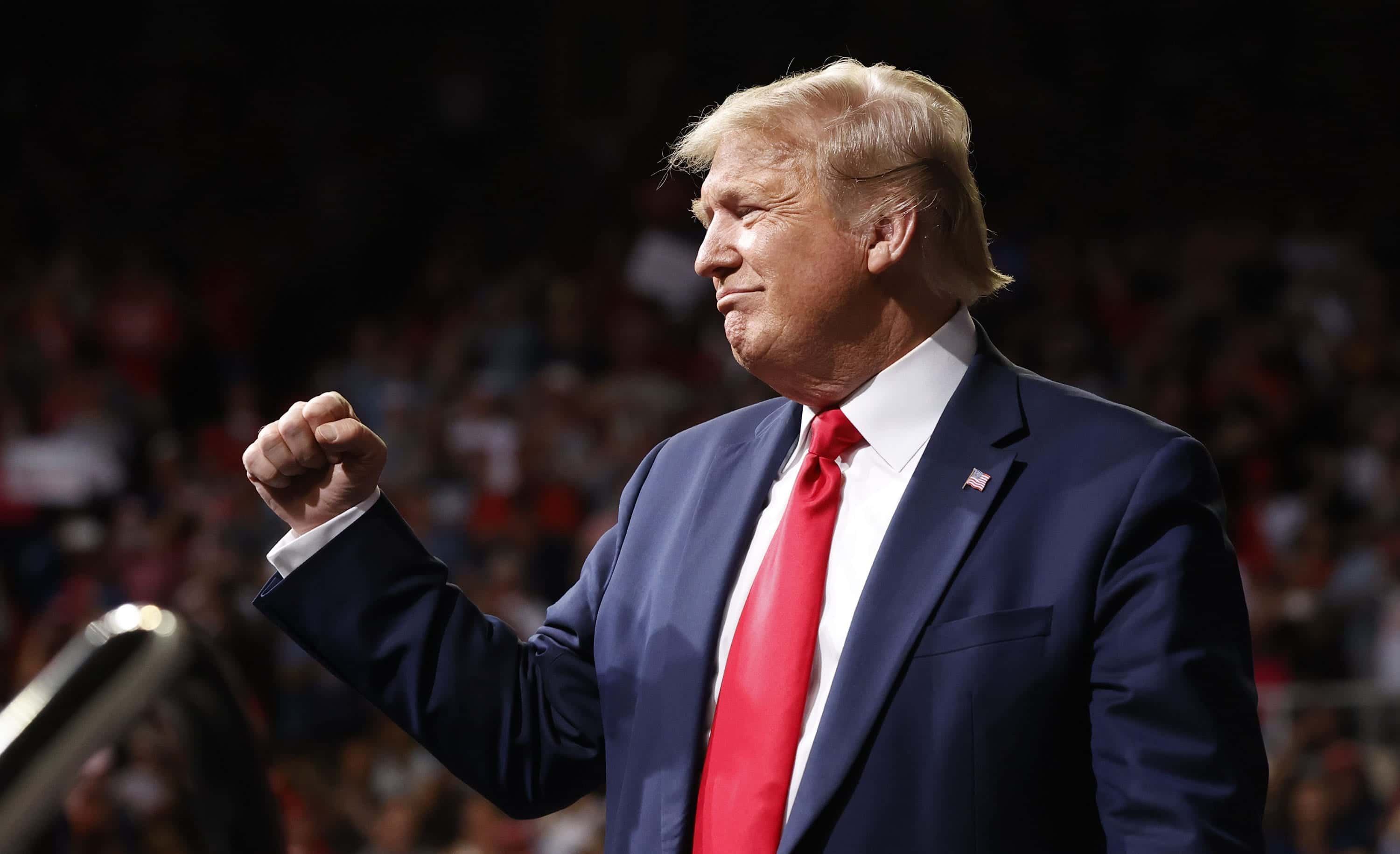 President Donald Trump speaks at a campaign rally at Veteran's Memorial Coliseum, in Phoenix, Ariz. on Feb 19, 2020. President Donald Trump Phoenix Campaign Rally
President Trump appeared on The Brian Kilmeade Show on Wednesday morning.  One of the items brought up by Kilmeade was the protests turning violently here in New York City, and particularly Mayor de Blasio.  The President made the case for the National Guard being useful if it's needed to help the situation in New York, adding that he'll get involved if he has to.
"If they don't get their act straightened out, I will solve it," Trump said.  "I'll solve it fast."
The President pointed out the improved situation in Minnesota after utilizing the National Guard.  He also made clear his feelings on the cities seeing the protests turn violent.
"You notice that all of these places that have problems are not run by Republicans," he continued. "They're run by liberal Democrats".
Listen to the full interview with President Trump on the nationally syndicated Brian Kilmeade Show above.
For more, visit Fox News Radio.