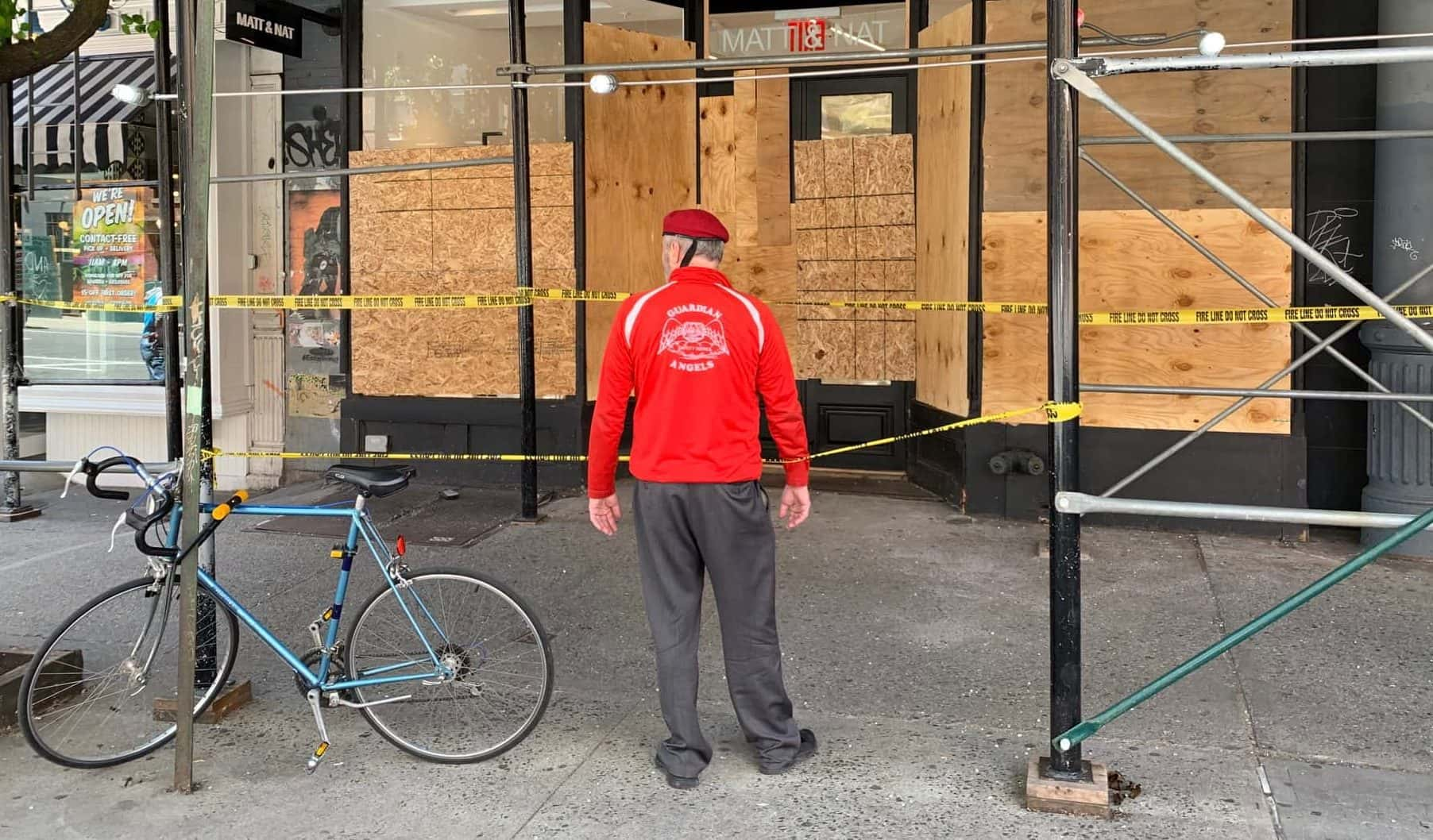 NEW YORK (77 WABC) – As reported by the New York Daily News, Curtis Sliwa and the Guardian Angels took on the looters on Tuesday night in the East Village.
"This neighborhood has everything they want as looters," Sliwa told the Daily News.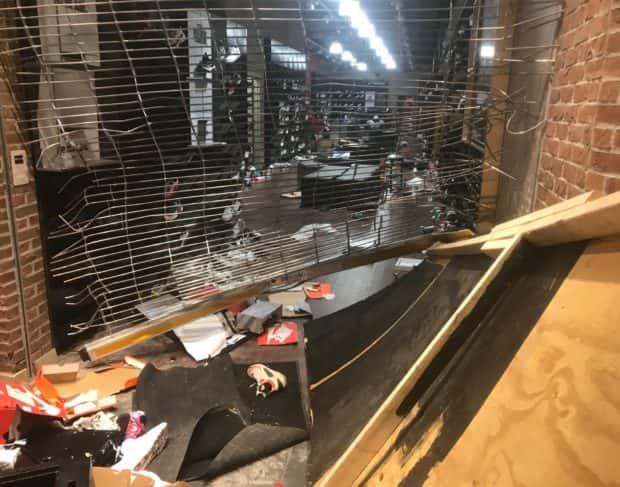 The midday host of Curtis & Juliet and founder of the Guardian Angels says they began removing looters from the Foot Locker store, about 25 to 30 of them, before a large group eventually returned carrying items to remove the plywood in place to protect the businesses in the areas.
Sliwa noted that the crowd eventually swelled to nearly 300 people, trying to get into either Foot Locker or McDonald's as the night went on.  The Guardian Angels locked arms to prevent the group from getting by.
"They were hell bent on getting through us and getting to the McDonald's, and we just held our ground," Sliwa said.
He described it as an "all-out battle" and thinks he may have suffered a broken jaw during the melee.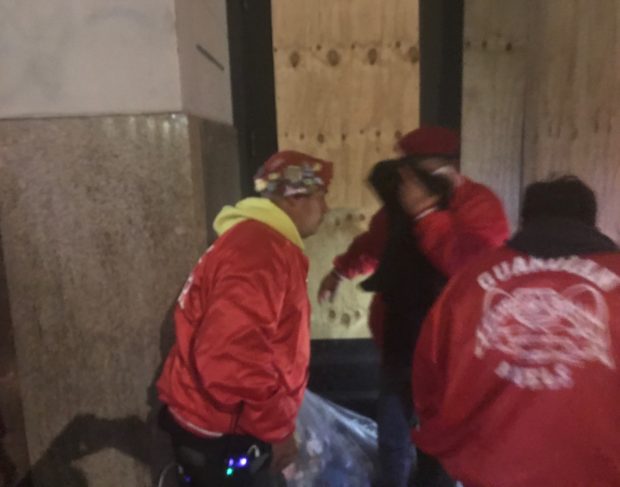 Sliwa says the cops "eventually" arrived but no arrests were made.  He added that he feels the National Guard should be deployed to New York City in order to put a halt on the looting.
For more on this story listen to Curtis & Juliet today from Noon to 3PM, streaming live on the 77 WABC mobile app and WABCRadio.com.