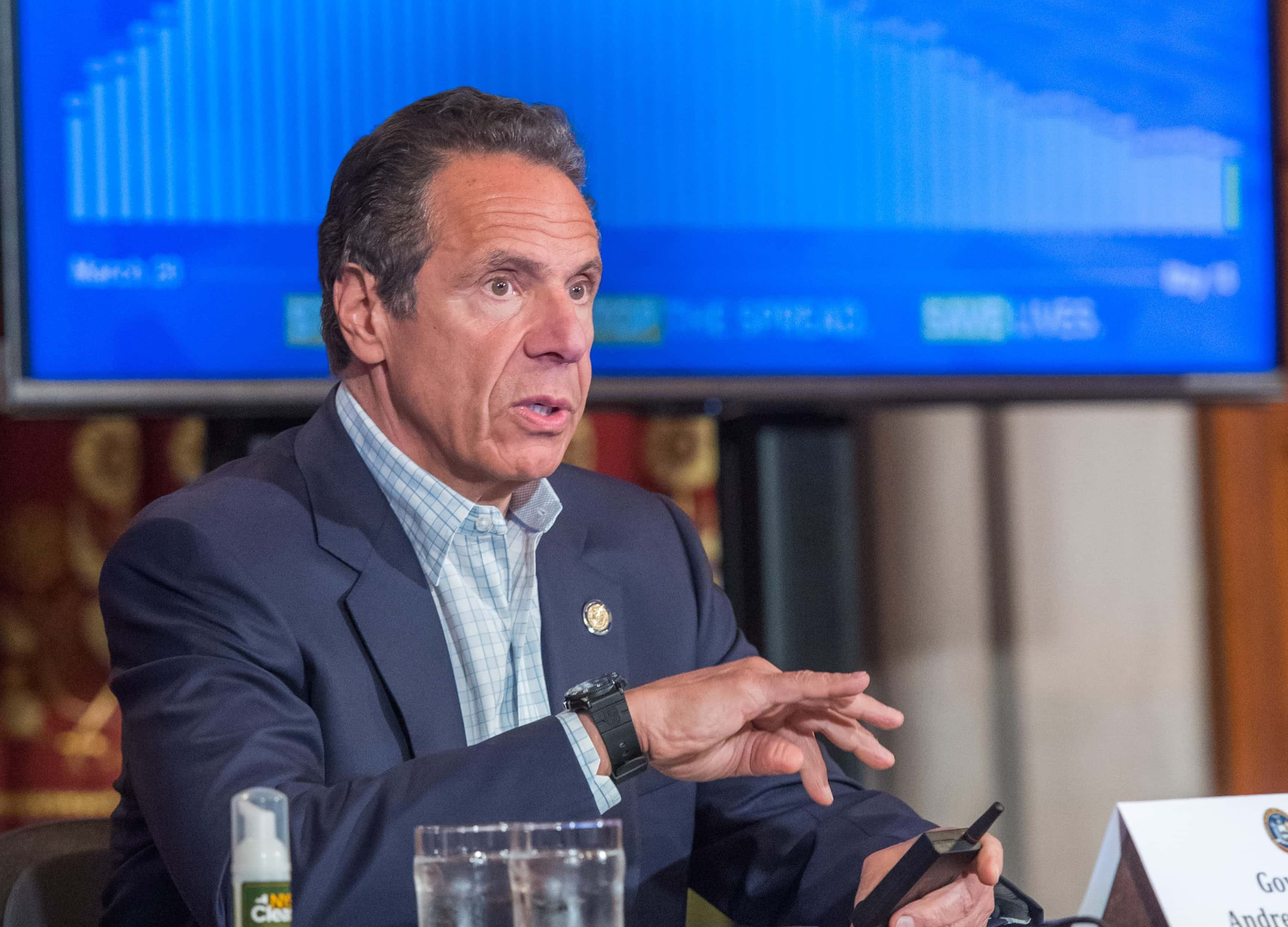 NEW YORK (77 WABC) — Amid turmoil in the streets and turmoil between the city and state, Governor Cuomo said last night's protests went without widespread looting.
Cuomo 24 hours earlier had strong criticism for Mayor de Blasio and the NYPD brass for not properly covering the anticipated violence.
The governor said he spoke to NYPD Commissioner Dermot Shea to echo the same sentiment.
"The actual police officers are the best," Cuomo said. "My issue was with the management and deployment."
But with additional officers and the earlier curfew, the governor was pleased with how cops handled the pockets of looting in the city.
"We got results. Last night was a much better night than the night before," Cuomo said. "Let's just remember what we did last night and let's keep that going."
And there are good results on the COVID front, as Cuomo announced the pandemic hasn't gone away, but the state has the lowest number of hospitalizations and deaths at 49.
Cuomo started his daily briefing by taking a shot at President Trump, opening a bible and reading several pertinent passages, including "If a house be divided against itself, that house cannot stand."
Trump has tweeted several times that the state should send in the National Guard to help with unrest.
"[Trump] has failed to anything positive for New York," Cuomo said. "He's gone out of way to be negative to New York. It's it politics? Who knows."
"The option to use active duty forces in a law enforcement role should only be used as a matter of last resort, and only in the most urgent & dire situations. We are not in one of those situations now. I do not support invoking the Insurrection Act."
-Defense Secretary Esper

— Andrew Cuomo (@NYGovCuomo) June 3, 2020