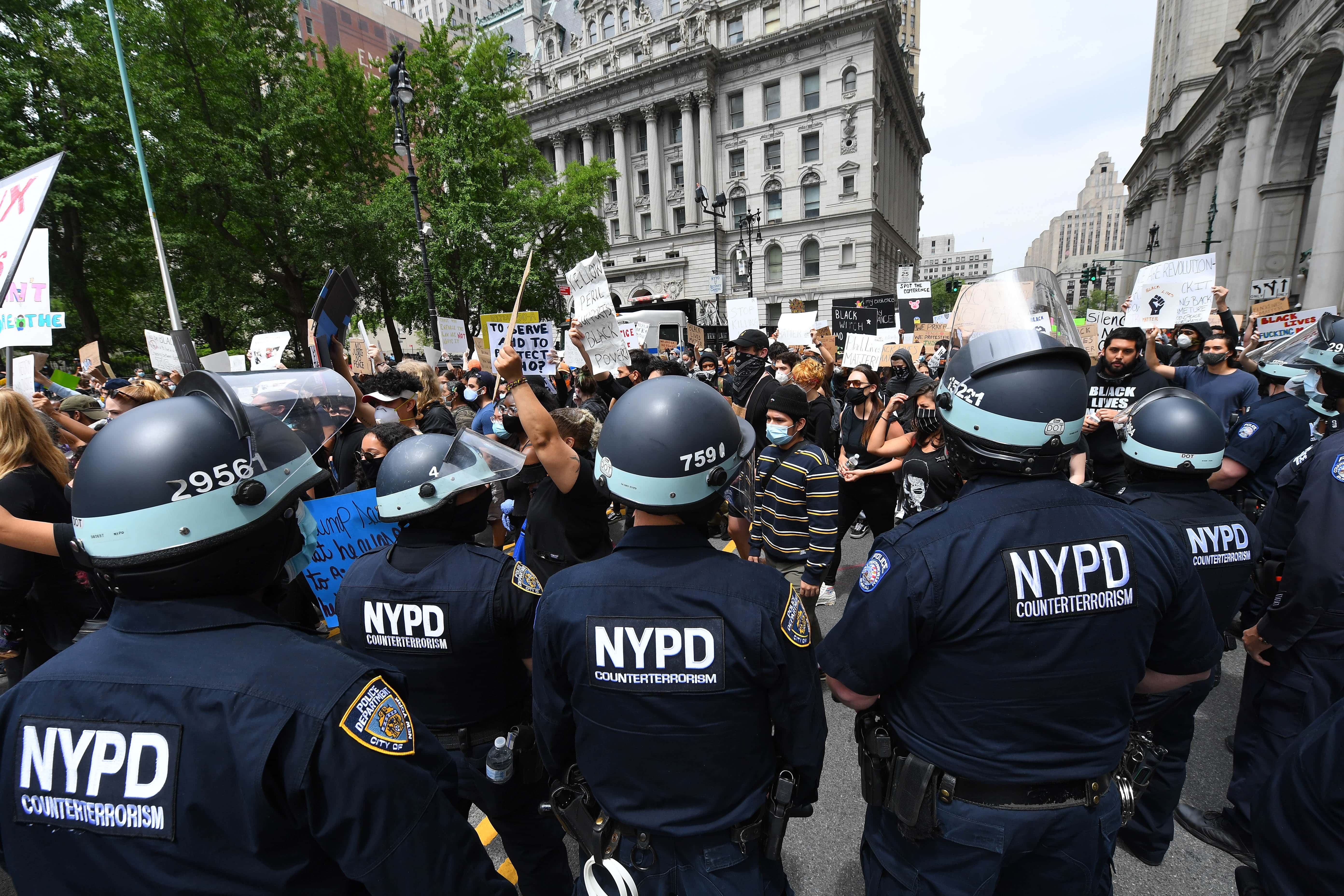 NEW YORK (77 WABC) — The head of the city's biggest police union is fighting back about comments from Governor Cuomo that the NYPD "didn't do their job" last night as protests became riots after nightfall.
Police Benevolent Association president Pat Lynch said in a statement, "Rank-and-file police officers were out on the street last night doing our job."
Lynch said they will return to the streets tonight.
"It's not our fault that our city and state governments can't plan and work together, but we are suffering the consequences," Lynch said.
The veteran officer said the battle between Albany and City Hall has to end, "because it is putting police officers in danger."
Ed Mullins, Sergeant Benevolent Association president, posted on social media, that he has been inundated with calls and messages for help from members.
"I know we are losing the city. We have no leadership, no direction and no plan," Mullins wrote. "I know you are being held back and used as pawns."
Cuomo senior advisor Richard Azzopardi said in a statement the governor has respect and confidence in the NYPD. "He questions the management and deployment of the NYPD and believes the mayor should put more NYPD officers on the streets to do their job. There are 36,000 police officers — why isn't at least half the force on the streets protecting public safety with looting going on across the city?"
Following another night of looting and other violent actions, Mayor de Blasio extended a curfew citywide from 8 p.m. to 5 a.m. Monday.
#BREAKING PBA RESPONDS TO @NYGovCuomo's STATEMENT

THAT NYC POLICE OFFICERS "DID NOT DO THEIR JOB" pic.twitter.com/akGdKY898a

— NYC PBA (@NYCPBA) June 2, 2020
I Hear You. Never Give Up. pic.twitter.com/1AuXW4DlIi

— SBA (@SBANYPD) June 2, 2020