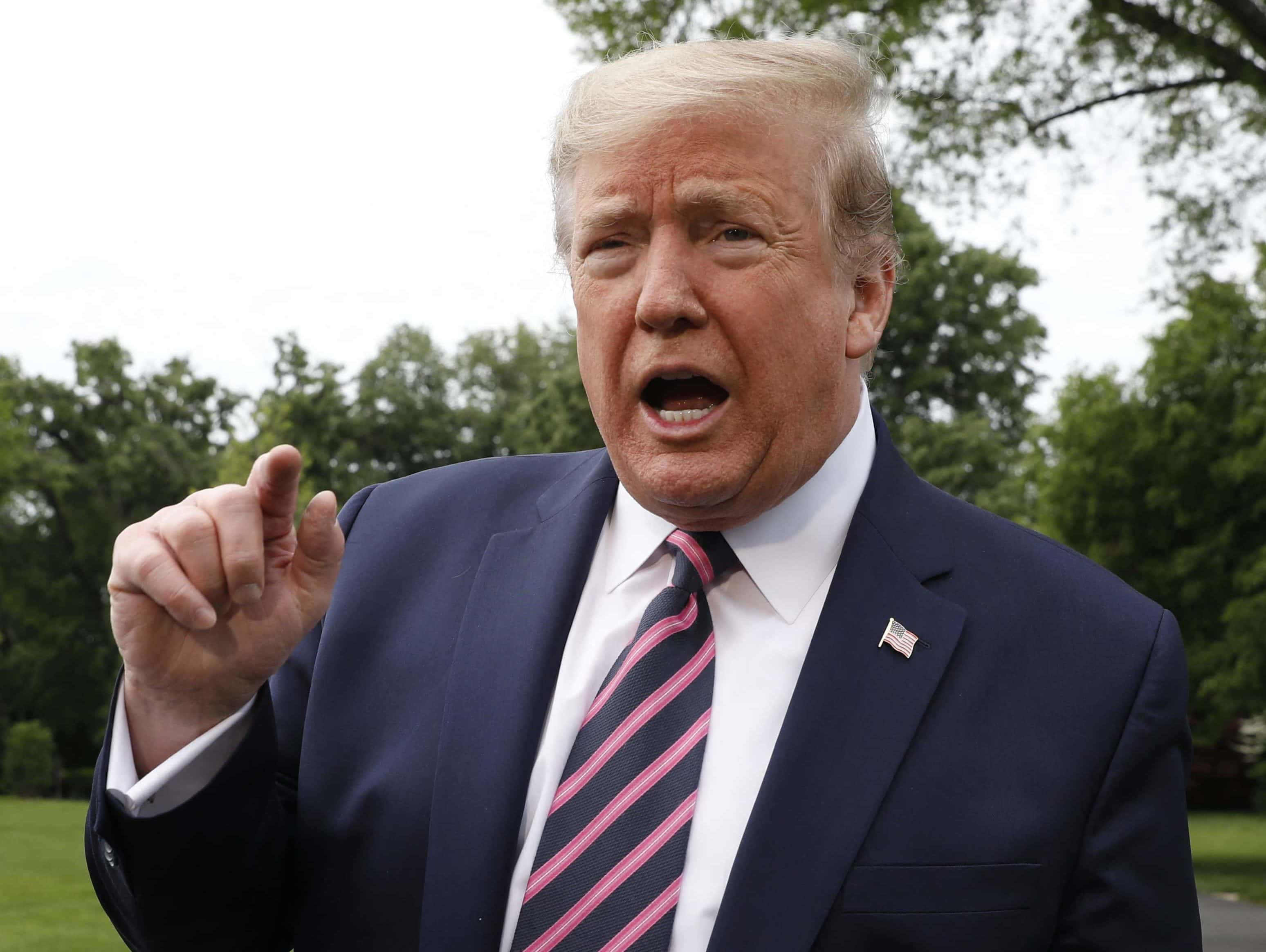 NEW YORK (77 WABC) — As police fired flash bangs and tear gas outside the White House, President Trump delivered remarks at the Rose Garden.
Trump said he's using a 1807 law to mobilize the military to "stop the rioting and looting to end the destruction and arson" after a week of violent protests from George Floyd's brutal death a week ago by Minneapolis police.
Trump declared he's "your president of law and order," and said if a "city or state refuses to take the actions that are necessary," he will send in the military.
Governor Cuomo's response, "Thank you, but no thank you," he told CNN.
He said "thousands and thousands of heavily armed soldiers, military personnel and law enforcement officers" will be deployed to bring order.
He stated he's an "ally of all peaceful protesters," but said the nation has been gripped by "professional anarchists, violent mobs [and] Antifa."
The president said the 7 p.m. curfew in Washington DC would be "strictly enforced."
Trump then walked across the street to St. John's Episcopal Church, set ablaze by rioters yesterday, to do a photo opportunity with a bible.
BREAKING: Donald Trump has invoked the Insurrection Act,
a 213-year-old law that allows him to deploy active-duty U.S. troops (not Nat'l Guard, which governors control) to cities: "I will deploy the United States military and quickly solve the problem for them."

— Ali Velshi (@AliVelshi) June 1, 2020
Donald Trump just tear-gassed peaceful protesters for a photo op. https://t.co/nRzF0V4Kg5

— Kamala Harris (@KamalaHarris) June 1, 2020