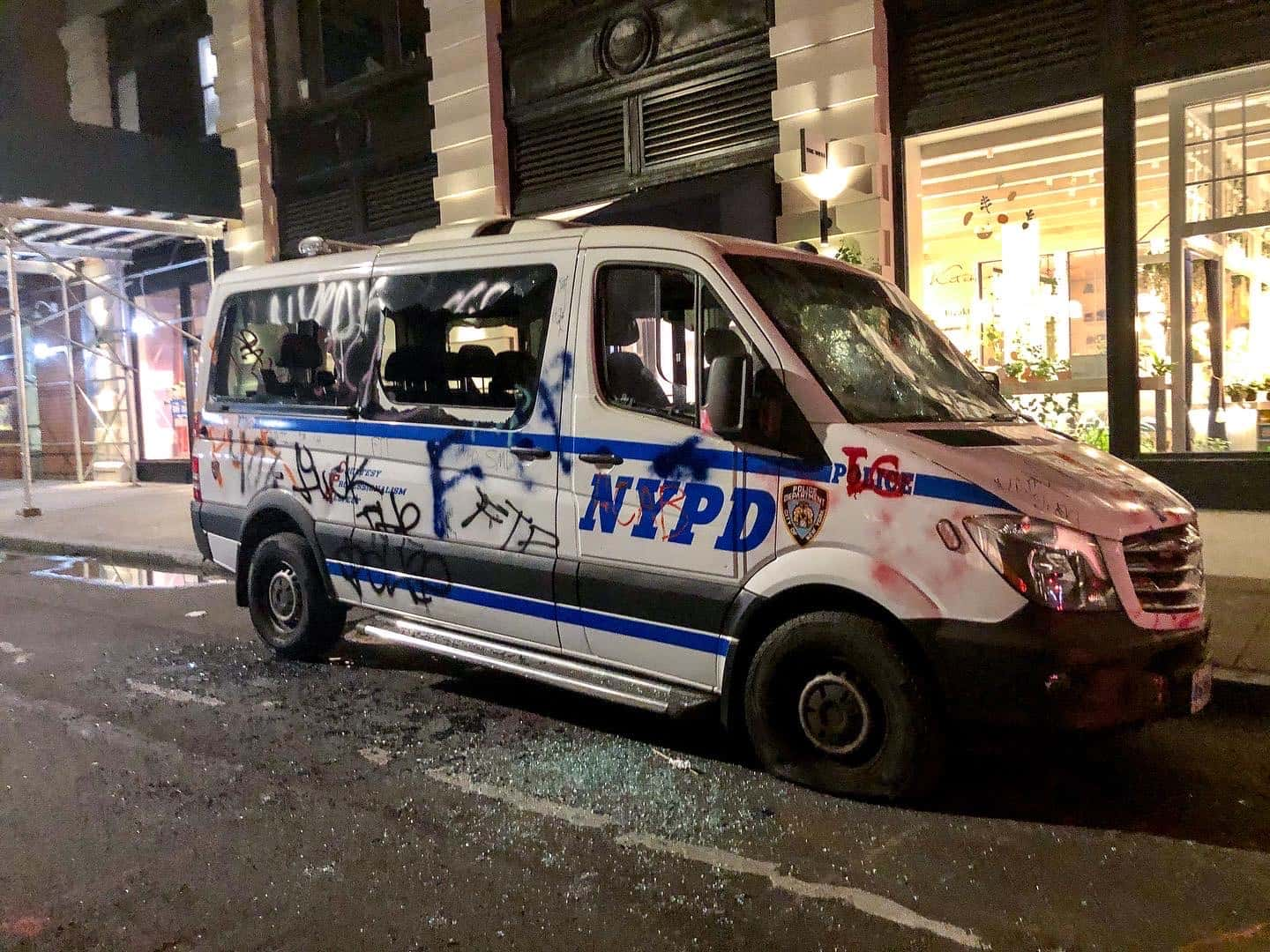 NEW YORK (77 WABC) — New York City is issuing a curfew tonight at 11 p.m. to curtail the violent protesting the past few nights. It remains in effect until 5 a.m.
Governor Cuomo made the announcement after speaking with Mayor de Blasio this afternoon.
The NYPD will double its force to 8,000 officers.
"I stand behind the protesters and their message, but unfortunately there are people who are looking to distract and discredit this moment," Governor Cuomo said in a statement. "The violence and the looting has been bad for the city, the state and this entire national movement, undermining and distracting from this righteous cause. While we encourage people to protest peacefully and make their voices heard, the safety of the general public is paramount and cannot be compromised."
After sunset there were numerous fires and stores looted in Brooklyn and Manhattan. Police had made hundreds of arrests since Friday night.
"I support and protect peaceful protest in this city. The demonstrations we've seen have been generally peaceful. We can't let violence undermine the message of this moment. It is too important and the message must be heard," Mayor de Blasio said. "The Police Commissioner and I have spoken at length about the incidents we've all seen in recent days where officers didn't uphold the values of this city or the NYPD. We agree on the need for swift action."
There are curfews and protests nationwide against the death of George Floyd last week.
New Yorkers: I've spoken with @NYGovCuomo and for everyone's safety we have decided to implement a citywide curfew in New York City tonight. It will take effect at 11pm and be lifted at 5am tomorrow morning.

— Mayor Bill de Blasio (@NYCMayor) June 1, 2020