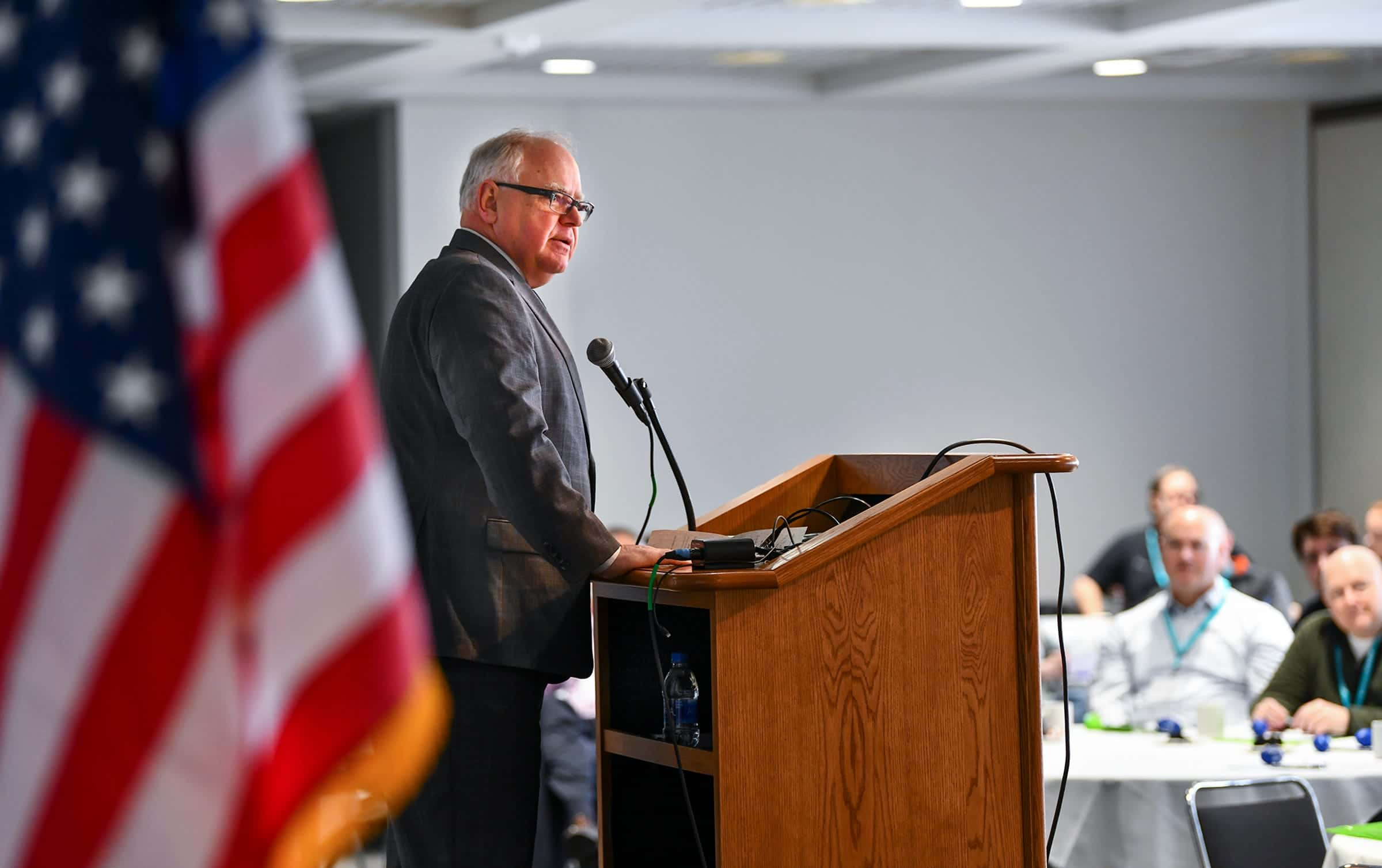 NEW YORK (77 WABC) — After four nights of violent protesting the death of George Floyd, Governor Tim Walz said Saturday he is activating the entire National Guard to protect against, what he called, a "tightly controlled" group of outside agitators who have looted many stores and lit numerous fires.
"The absolute chaos — this is not grieving, and this is not making a statement [about an injustice] that we fully acknowledge needs to be fixed — this is dangerous," Walz said. "You need to go home."
Fully mobilizing the National Guard is unprecedented in the state–a first time in Minnesota history. There could be as many as 13,000 soldiers and airmen patrolling Minneapolis and St. Paul, communities that Walz said are "under assault."
Senator Amy Klobuchar joined Walz and faith leaders Saturday afternoon. She said those who believe in justice need to stand together and stay home.
The governor said the protesting is no longer about an ex-cop's arrest in connection to Floyd's death.
Attorney General Keith Ellison said taking Derek Chauvin into custody is preliminary as other charges or arrests are possible.
"We're asking for you to let the National Guard have the street after 8 so that we can make sure that we restore order," Ellison said.
An 8 p.m. curfew is in place for a second straight night.
"The situation in in Minneapolis is now about attacking civil society, instilling fear and disrupting our great city."
These are "Organized Groups" that have nothing to do with George Floyd. Sad!

— Donald J. Trump (@realDonaldTrump) May 30, 2020
"Last night (was) a mockery of pretending this about George Floyd's death or inequities," Gov. Tim Walz said in a news conference, after a night of destructive riots and fires. https://t.co/NQH0ijh23v

— KRDO NewsChannel 13 (@KRDONC13) May 30, 2020