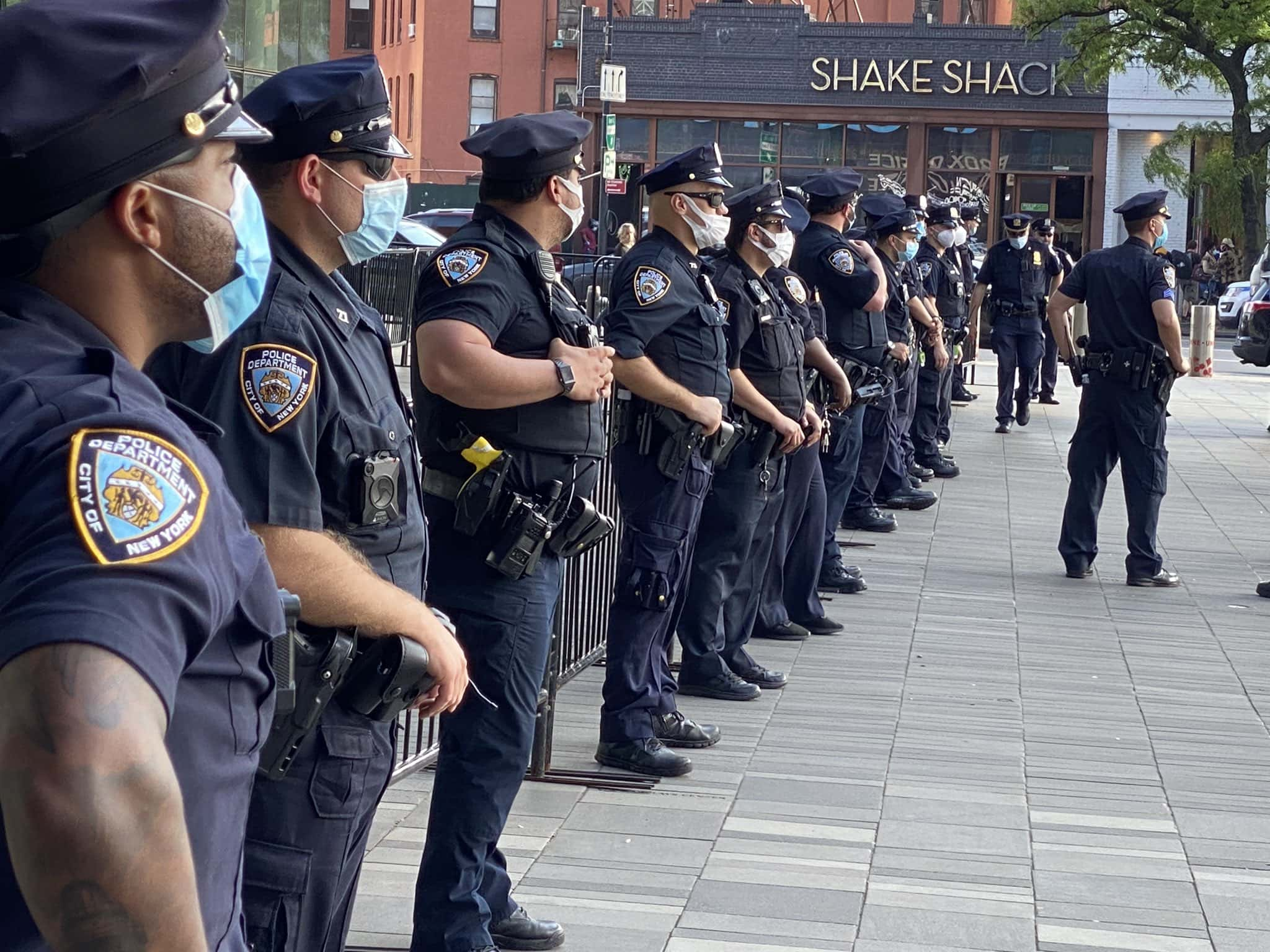 (Photo from Twitter: @JoshEiniger7)
NEW YORK (77 WABC) –The city is seeing a second round of protests in reaction to the death of George Floyd while in police custody this week.
After more than 70 arrests by police yesterday, police escorted the group who marched across the Brooklyn Bridge toward the Barclays Center. Dozens of others assembled at City Hall.
"Please, remember how important it is to protest peacefully. Remember, the only way we're going to make things right is by somehow finding a way to work together," Mayor de Blasio said.
He encouraged protesters to "take your anger out on those who hold the power," but not the police officer "just trying to keep the peace."
There were some tense moments in Foley Square with at least nine arrests Friday evening, ABC7 said.
These protests came hours after fired Minneapolis cop Derek Chauvin was arrested and charged with three-degree murder and manslaughter. He was seen on video jamming his knee into Floyd's knee for several minutes.
"All well-meaning Americans stand with the protesters, Gov. Cuomo said. "Enough is enough."
Protests have begun at @barclayscenter for #GeorgeFloyd @NY1 pic.twitter.com/di3gbyQ6HT

— Shannan Ferry (@ShannanFerry) May 29, 2020