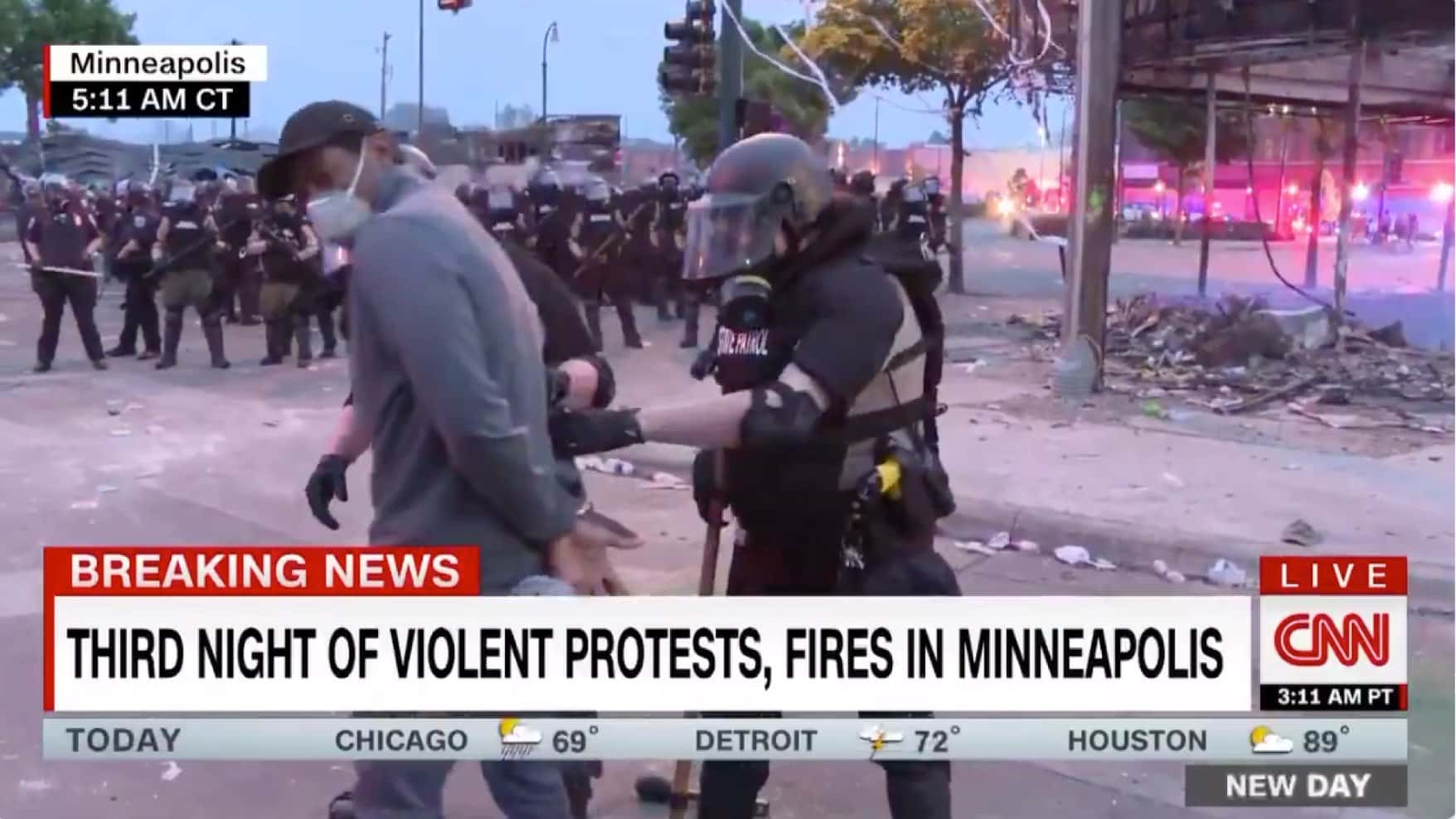 (Photo from Twitter @variety)
NEW YORK (77 WABC) — CNN reporter was placed in handcuffs by Minnesota state police and arrested this morning.  Omar Jimenez was on the scene of fire near a police precinct and looting of stores overnight in reaction to death of George Floyd by cops.
Jimenez calmly told police they would move back to where ever they wanted. Despite the dialogue, an officer came from behind and said, "You're under arrest."
The reporter asked for clarification about the arrest, but the officer stayed silent.
Jimenez, his cameraman and producer were held in custody for about an hour.
CNN president Jeff Zucker contacted Minnesota Governor Tim Walz, who "deeply apologizes" for what happened and described the arrests as "unacceptable." Zucker had demanded the immediate release as it was a violation of their First Amendment rights.
Jimenez was later told the arrest was for not moving back as told.
They arrested a CNN reporter before the police officers who killed George Floyd? Something is fundamentally broken in our justice system. https://t.co/mbZ0FV29YG

— Martin Luther King III (@OfficialMLK3) May 29, 2020
If this is the statement when everyone can see the truth live on CNN for themselves, what happens when the camera is off? https://t.co/MyWtL8rhT4

— Laura Jarrett (@LauraAJarrett) May 29, 2020