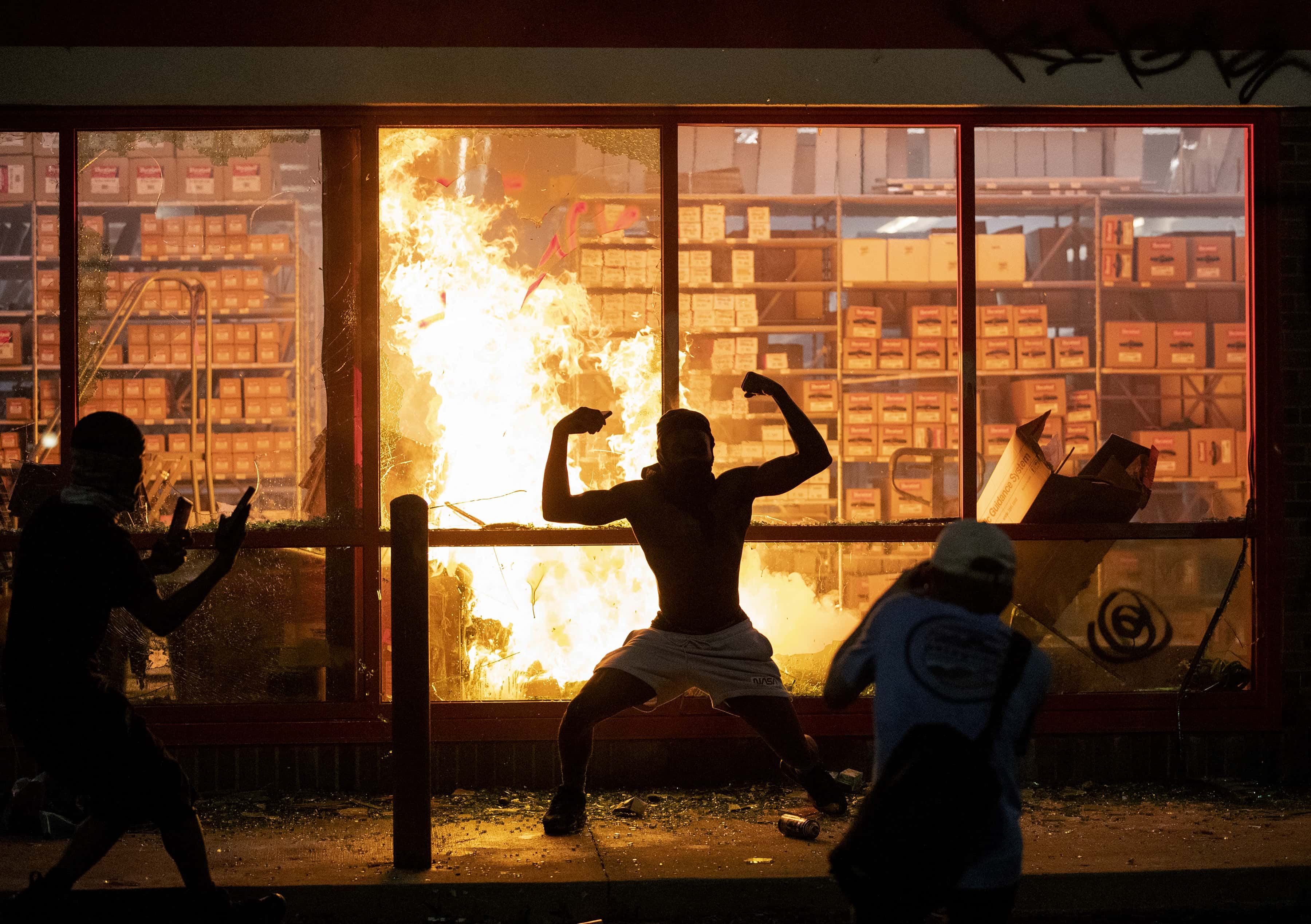 NEW YORK (77 WABC) — A teary-eyed Minneapolis Mayor Jacob Frey wants his city to  "awaken" and not have an "ignorant peace" in the wake of a death by police.
Frey has called on the National Guard to protect the city after protests got out of hand with a fatal shooting last night.
Video has shown a white police officer place his knee on the 46-year-old George Floyd's neck for nine minutes while the victim gasped for breathe.
There has been widespread looting, fires and the police deployment of tear gas that spilled into Thursday.
Frey has called for that cop to be arrested and charged with the murder.
The FBI and Department of Justice are starting a "robust criminal investigation" into Floyd's death and the agencies said in a joint statement it is a "top priority."
Floyd's family wants an independent autopsy and is calling for calm in the streets.
BREAKING: In stirring moment, Minneapolis Council Vice Pres. Andrea Jenkins sings "Amazing Grace" at press conference on death of George Floyd.

"We feel as if there was a knee on all of our collective necks—a knee that says black life does not matter." https://t.co/2RVvPd8qfc pic.twitter.com/6Xdrc6m2YY

— ABC News (@ABC) May 28, 2020
He says the city needs not have an "ignorant peace" but an "awaken" one & that work is about "protecting community" & the infrastructure needed during a pandemic.