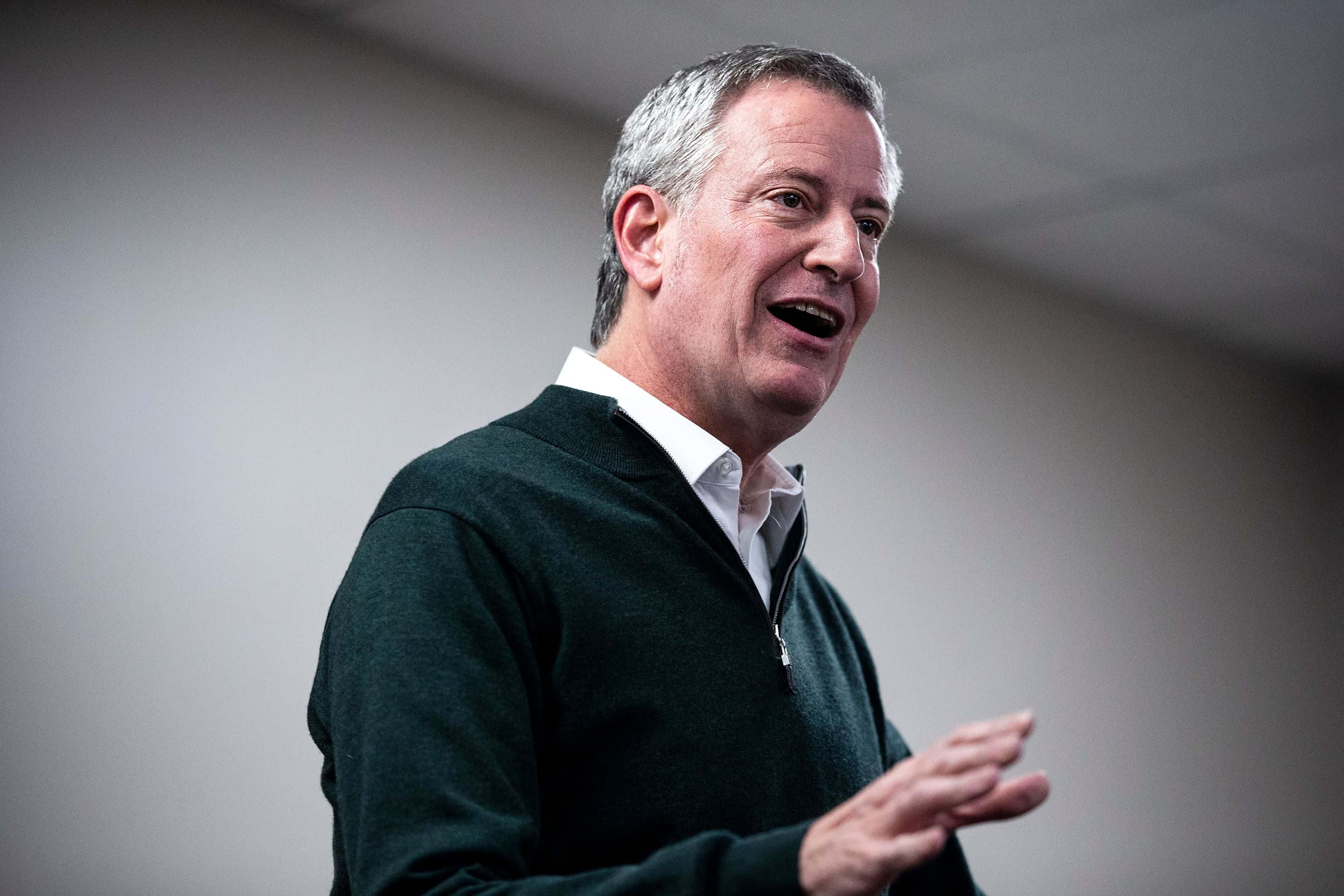 NEW YORK (77 WABC) — Mayor de Blasio says the city is about start the initial phase of reopening from the coronavirus shutdown. While he isn't giving a specific date, he reiterated it will be either the first or second week of June.
"You have earned it. Everybody's thinking about it. Everybody's talking about it," de Blasio says. "Now we can really get ready for the real work, the tangible work of taking that big step."
Non-essential retail will resume business for curbside and in-store pickup only. The mayor estimates 200,000 to 400,000 people will return to work in the first phase.
Basic rules will be in place, including reduce occupancy to 50% and limiting confined spaces to one person.
de Blasio wants all in-person gatherings or meetings held in large, well-ventilated areas.
Employees should be provided free coverings, especially if they can't stay six feet away from others.
All businesses will be required to post re-opening safety plans in the workplace. He says education will be the first line of the defense to non-compliance.  Summons will only be issued for repeat violators or egregious circumstances.
"We have to make sure this virus is in check," de Blasio says. "We've come along way. We're not going to blow it now."
Schools would be further in the restart process with several options.
"We are adamant, though, we want to work with the hope that we can get as close to a normal school reopening as possible for September 10," de Blasio says.
The nightly subway closure has led to more than 500 homeless people accepting placement in shelters with 281 of them remaining in the shelter.
He said indicators are still heading lower, although the number of ICU patients is above the threshold. Positive COVID-19 tests dropped to the lowest number– 6%.
"The more New Yorkers were reaching, the better picture we're getting of what's happening in the city, the fewer people were finding test positive as a percentage," de Blasio says. "That's a great sign for the future of the city."