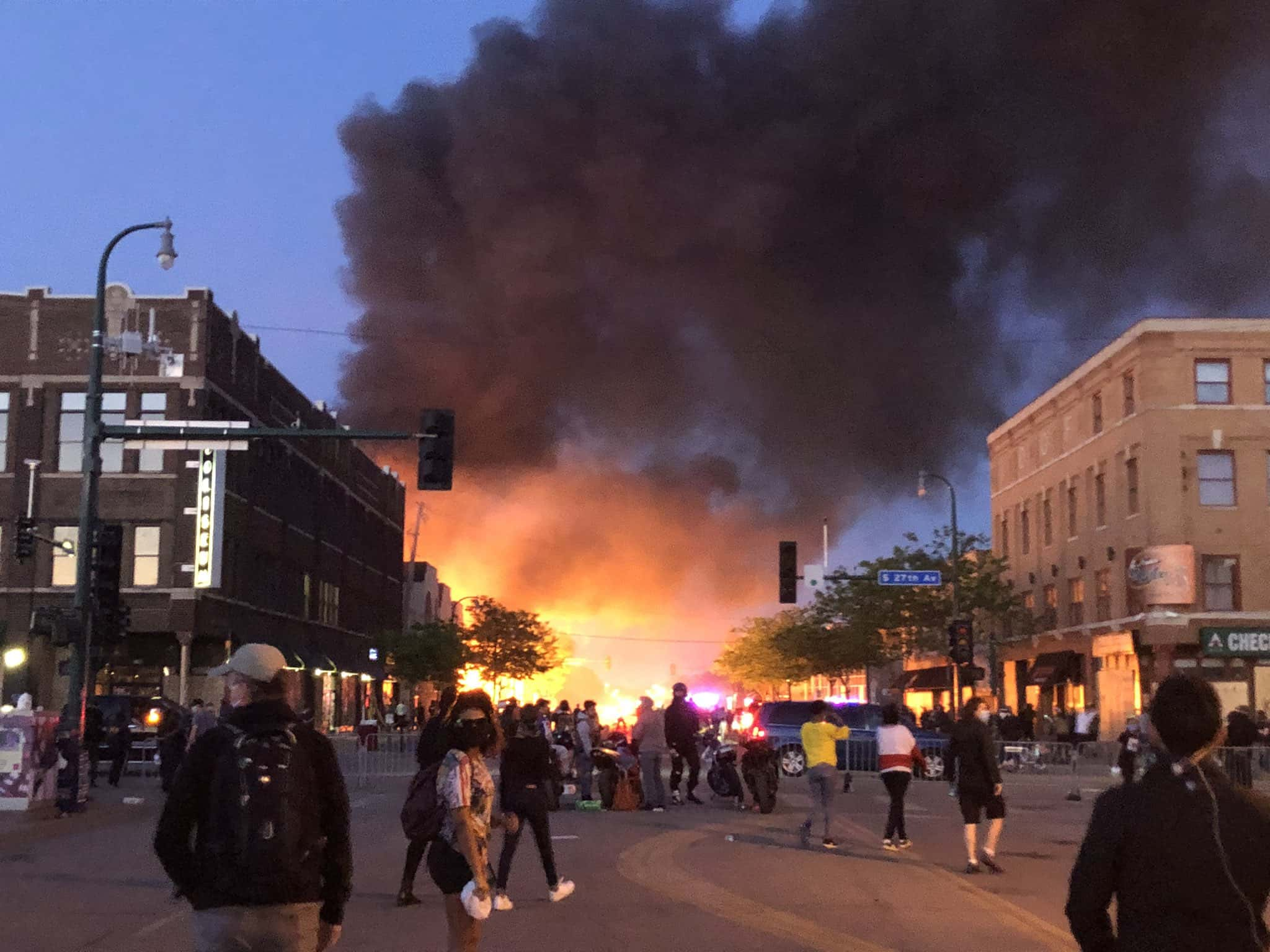 (Photo from Twitter @sarasidnerCNN) 
NEW YORK (77 WABC) — Violent protests over anger over the death of George Floyd, a handcuffed black man in police custody, has spilled beyond Minneapolis, with looting and fires set along a major St. Paul street and protesters returning to a neighborhood already ravaged by violent protest. Thursday marked the third consecutive night of violent protests following Floyd's death on Monday. Earlier Thursday, Minnesota Gov. Tim Walz called in the National Guard to try to stem the violence. In footage recorded by a bystander, Floyd can be seen pleading that he can't breathe as a police officer kneels on his neck. As minutes pass, Floyd slowly stops talking and moving.
In Union Square, the NYPD arrested at least 40 people during Black Lives Matter protests Thursday night against police brutality.
https://twitter.com/PMBreakingNews/status/1266198355128004608?s=20
Rally against police brutality at Union Square. The crowd is chanting "No Justice, No Peace", and the pigs are threatening to arrest people for blocking the sidewalks. pic.twitter.com/Tp50wU2vqN

— Andy Ratto (@andyratto) May 28, 2020
Nothing, absolutely nothing good happens at a protest after 10 pm pic.twitter.com/5kEZcsVSTi

— Jennifer Brooks (@stribrooks) May 29, 2020
Protesters threw Target shopping carts and smashed a police vehicle in St. Paul, Minnesota, angry at the killing of George Floyd, an unarmed black man who was pinned down by a white officer's knee https://t.co/iWlTjfszat pic.twitter.com/uOFfp593El

— Reuters (@Reuters) May 29, 2020