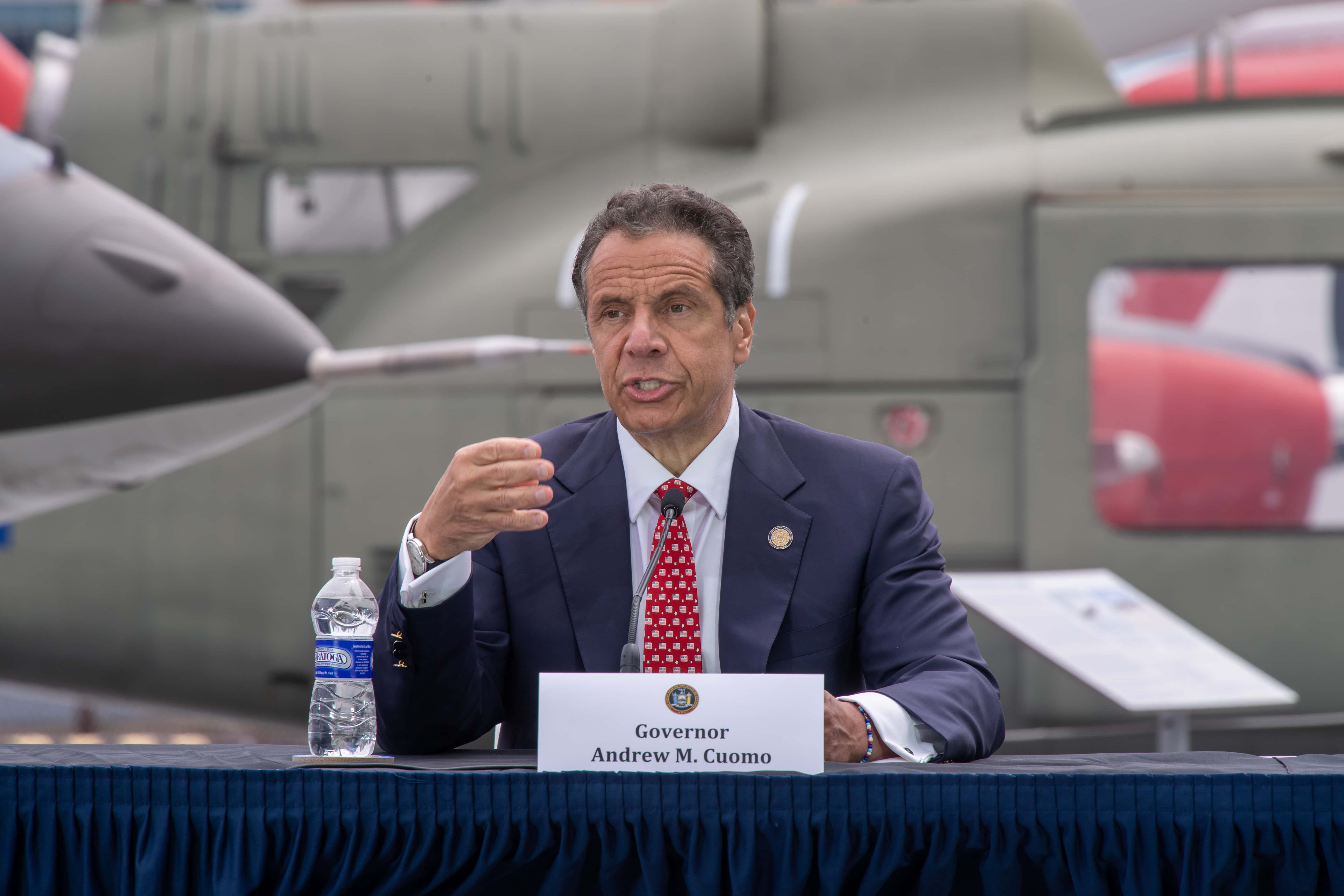 NEW YORK (77 WABC) — While the city is the only holdout within the state to restarting the economy, Governor Cuomo is looking use this time for infrastructure projects, he says are long overdue.
Cuomo was in Washington Wednesday meeting with President Trump and kept politics off the agenda.
"It was about, how do we supercharge the reopening, especially in New York, which has been hardest hit," Cuomo questioned. "How do we take some of these big infrastructure projects that have been sitting around for a long time and actually get them up and running?"
Cuomo said it's vital for the economy right now as many jobs would be created.
"It was a good discussion. He understood what we were talking about. He understood what we need," Cuomo said. "He's going to be thinking about it, talk to his team, and said we'll talk next week."
Expansion of the Second Avenue Subway to 125th Street is among the plans.
"If [Trump] gives us the green light, this is not going to be years of discussion. I have a shovel in the trunk of my car, we'll start this afternoon," Cuomo said.
All coronavirus indicators are lower with the exception of the number of deaths. It ticked slightly higher to 74.
While in Washington, Cuomo reiterated a need for Congress to approve financial aid for states. The bill passed in the House, but stalled in the Senate.
It's hypocritical to say NY doesn't deserve federal funding now because it would be 'unfair' to GOP states. (Never mind that NY was hit hardest of all by COVID.)

They had no problem using NY tax dollars for decades as a piggy bank to subsidize poorer, GOP states.

— Andrew Cuomo (@NYGovCuomo) May 27, 2020
Now is the time for government to stimulate the economy by investing in infrastructure.

We have projects in NY ready to go but we need to do it together with the fed gov't & with other states.

This is long overdue. Let's do it now.

— Andrew Cuomo (@NYGovCuomo) May 27, 2020