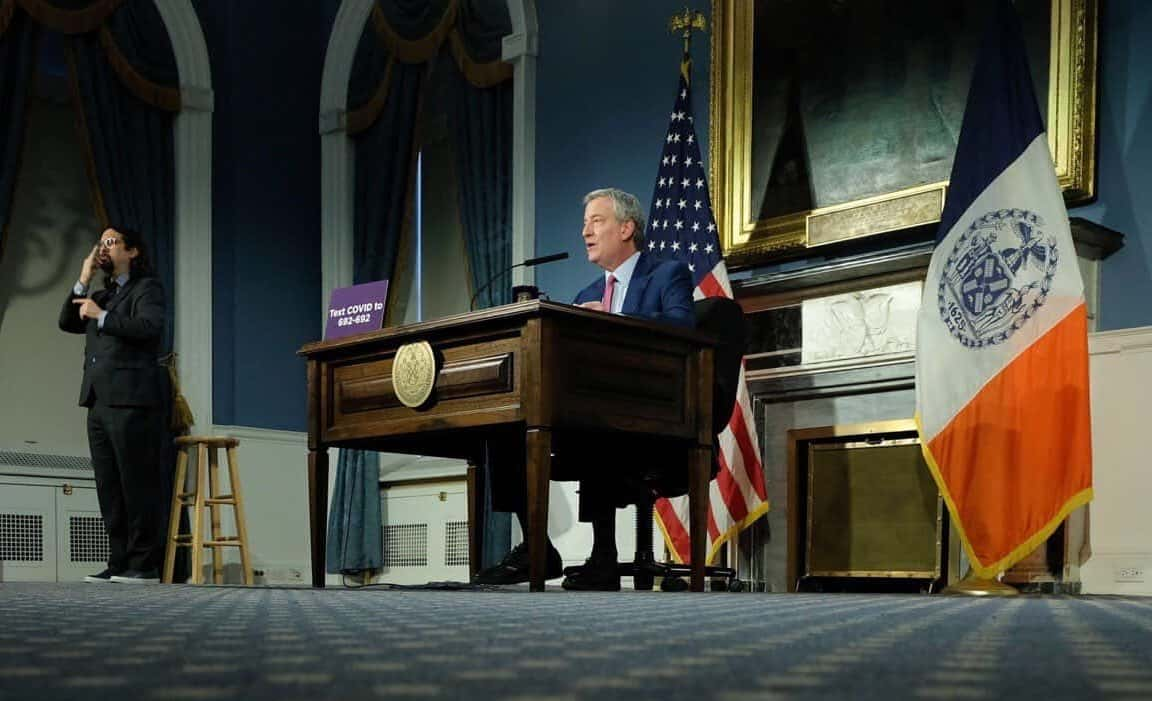 NEW YORK (77 WABC) — Making progress for a road to reopening in the coronavirus pandemic, but Mayor de Blasio said more work is needed as more than 400 people remain in intensive care units.
The five boroughs remain the only part of New York not to reach phase one of the reopening.
de Blasio said the combination of testing and tracing, along with improving decreasing hospital stays will speed up the process to get businesses opened.
The city is doing 20,000 COVID-19 tests daily with a goal of reaching 50,000 by June 1.  On the tracing side, they anticipate more than 1,700 people signed up next month.
The health crisis is also causing a financial crisis for the city. The mayor said, "We are now $9 billion in the hole between the current fiscal year and the one that begins July 1."
He said it would be impossible to survive without assistance from the federal government. The other option, he said, would be making significant cuts.
de Blasio also is asking the state to approve legislation allowing the city to borrow $7 billion "to keep people working."
"This week I asked the state of New York to give us a fall back,"@NYCMayor says now. NYC asked the State to let it borrow after 9/11.

Now the city is looking at a $9 billion dollar hole across two fiscal years.

The city's budget is due at the end of June.

— Gloria Pazmino (@GloriaPazmino) May 27, 2020