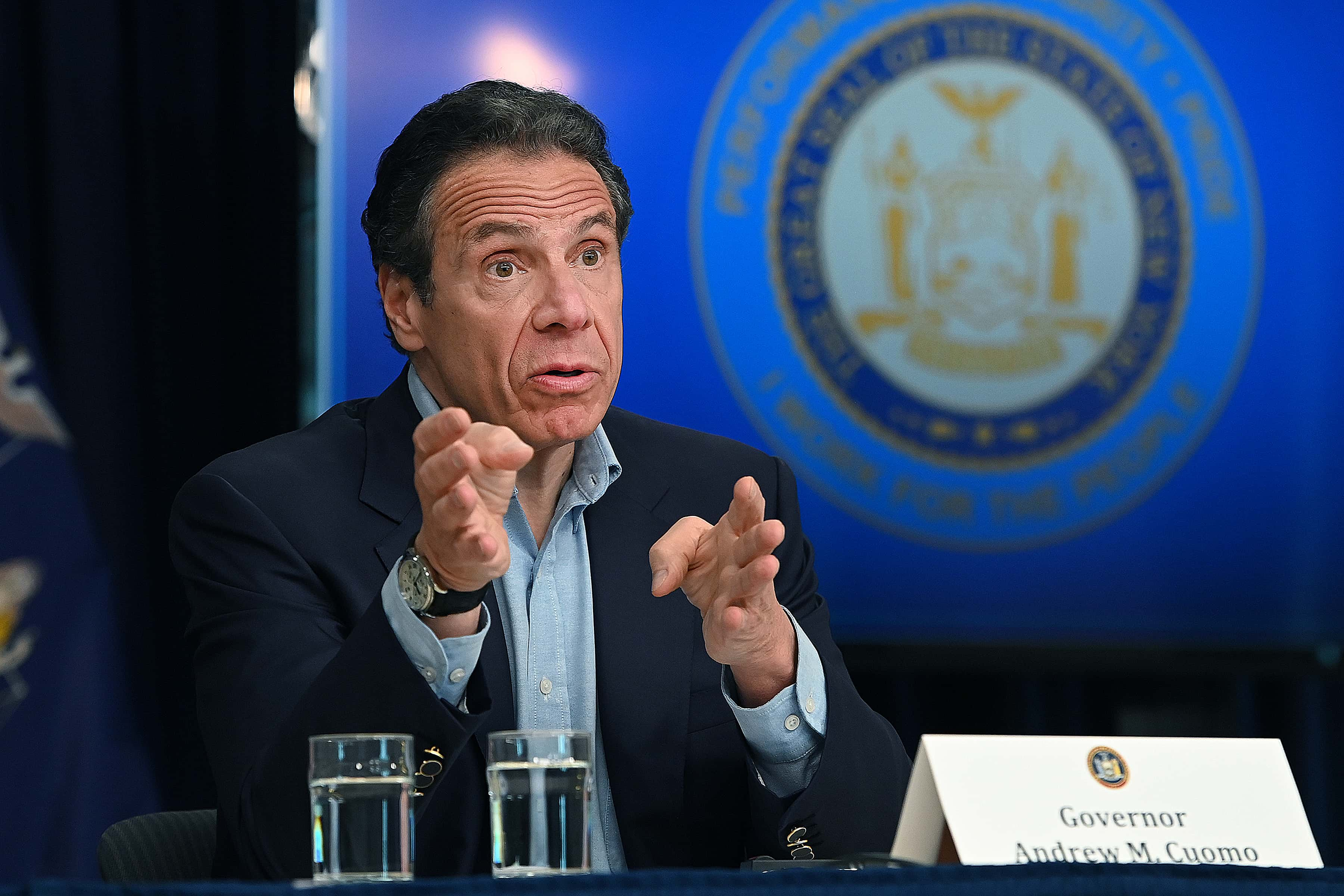 NEW YORK (77 WABC) — As Long Island readies its restart for tomorrow, Governor Cuomo said 73 deaths are the lowest number in the state since the shutdown started more than two months ago. Another promising sign as the fewest number of COVID-19 patients are hospitalized.
With New York City the final region to get a phase one green light, Cuomo said they will use data to drill down with testing in the zip codes of neighborhoods with the most cases.
"If you have that kind of intelligence, that kind of data, then you can target your resources right to those areas," Cuomo said. "…That will really bring the numbers down in New York City."
Cuomo held his daily coronavirus briefing at the New York Stock Exchange, where he rang the opening bell as it reopened at its lower Manhattan headquarters for the first time since late March.
The governor will meet President Trump at the White House tomorrow. He wants to discuss federal aid for infrastructure projects that will create needed jobs.
He said with travel at historic lows it's time to expedite the Penn Station and LaGuardia Airport revitalization work.
"You want to restart the economy, let's do something creative. Let's do it fast. Let's put Americans back to work," Cuomo said.
If there's ever a time to take on a major infrastructure program, it's now.

It will stimulate the economy, create jobs and will help America catch up to other countries that frankly have surpassed us.

It's just common sense.

— Andrew Cuomo (@NYGovCuomo) May 26, 2020
Congrats to @BunnyLakeFilms, the winner of NY's #WearAMask Ad Contest. Thank you to everyone who participated in the contest, shared videos with us and voted. Here's the winning video. #NewYorkTough pic.twitter.com/2rN6DeUF3j

— Andrew Cuomo (@NYGovCuomo) May 26, 2020