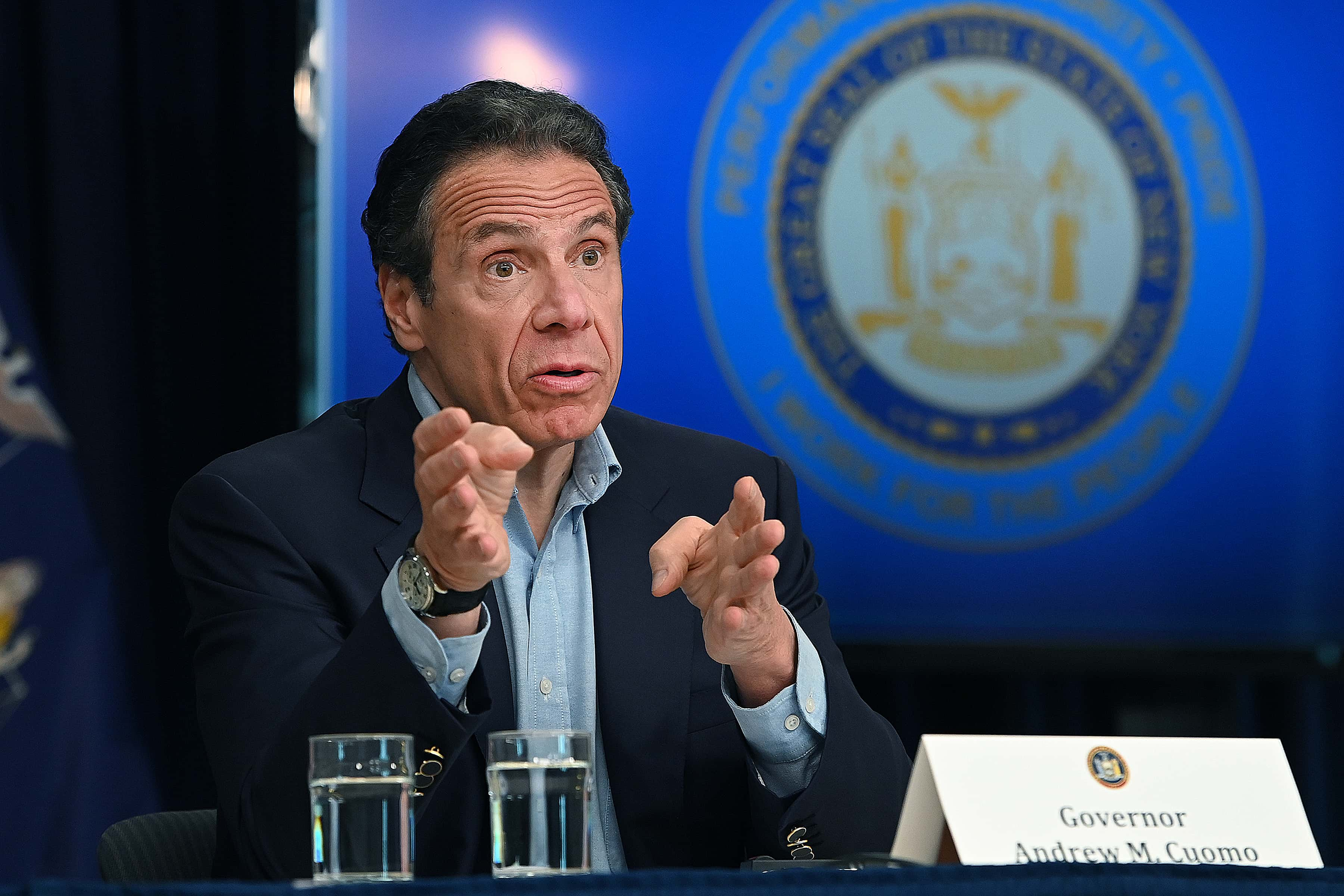 NEW YORK (77 WABC) — Governor Cuomo signed an executive order allowing up to 10 people to gather, but they still must follow social distancing.
"Please exercise diligence and judgment," Cuomo said. "…If you don't have to be with a group of 10 people, don't be with a group of 10 people."
Cuomo said if the number of deaths continue to drop on Long Island it is on target for a phase one opening, possibly by Wednesday.
He said the Mid-Hudson region, including Westchester and Rockland counties, has the the green light for Tuesday.
The governor said the daily death toll fell below 100, as 84 people died in the previous 24 hours. All of the indicators were lower, including new COVID-19 hospitalizations.
The state now has more than 760 testing sites, as he is encouraging more people to get tested for COVID-19.
He said, as the Memorial Day weekend kicks off, people were social distancing at state beaches.
"People were great." Cuomo said. "They're doing what they're supposed to do."
While Governor Phil Murphy has skipped briefings on Sundays and Mayor de Blasio on Saturdays, Cuomo said, "When the COVID virus takes a day off, we will take a day off."
We lost 84 New Yorkers to COVID-19 yesterday. By any normal standard this is a hideous number. But we are thankful this number has fallen below 100 for the first time since late March.

— Andrew Cuomo (@NYGovCuomo) May 23, 2020
If you have symptoms get a test.

If you have been exposed to someone with COVID get a test.https://t.co/j034v1VPW2

— Andrew Cuomo (@NYGovCuomo) May 23, 2020