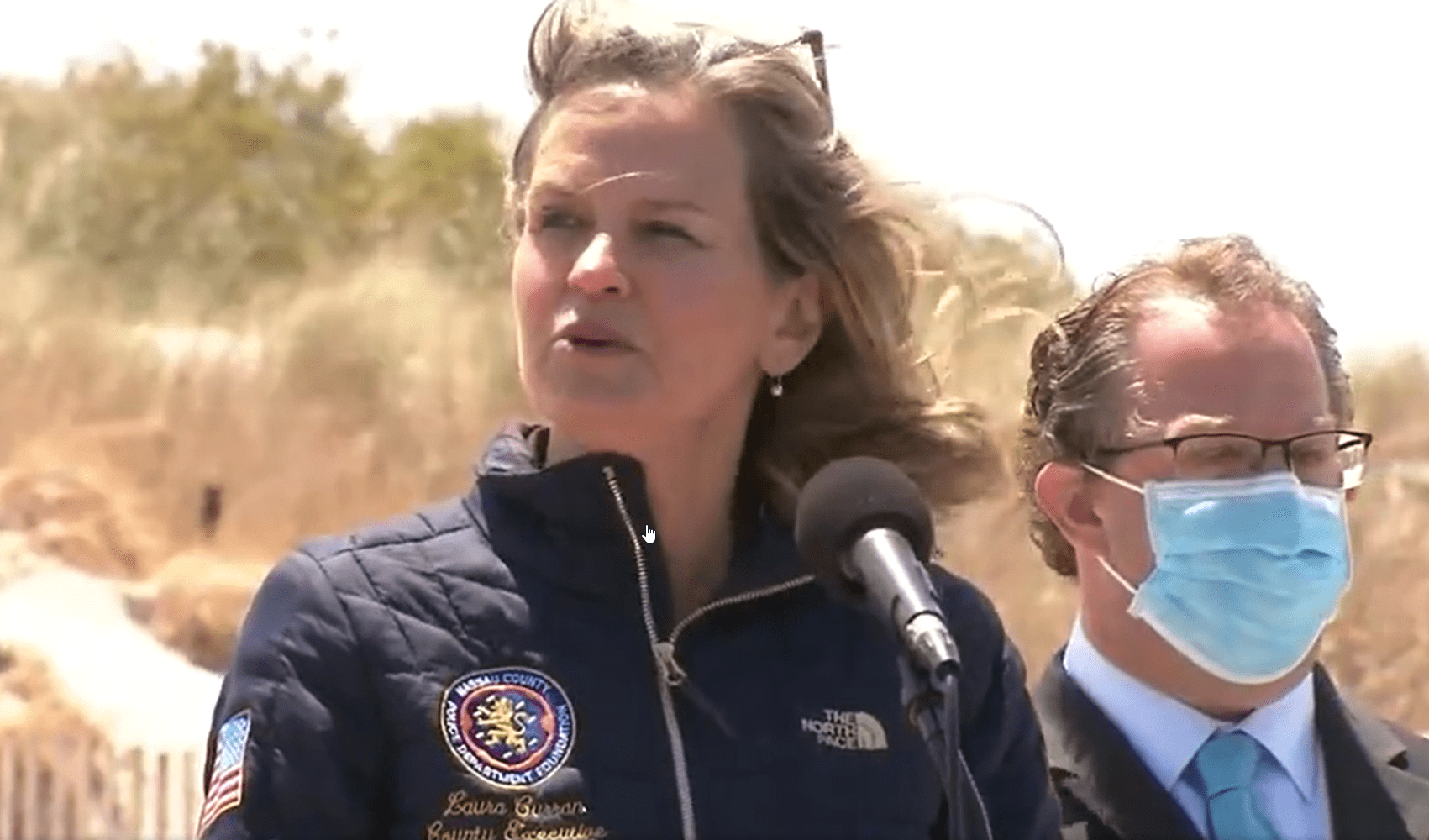 (Photo from Twitter @ABC7NY)
NEW YORK (77 WABC) — As a safety measure for all residents, Nassau County will reduce capacity at all beaches to 50%. County Executive Laura Curran said Wednesday, cars will be parked in every other space.
Curran wants everyone to maintain proper social distancing at the beach during the coronavirus pandemic.
"We are asking beachgoers to keep at least six feet apart, between each other, while they're walking around," Curran said. "And also 10 feet apart from each other when they set up their little towels and chairs."
She said for all others times, it is important to have a face covering.
Additionally, Curran said restrooms will undergo frequent cleanings and parks department personnel will monitor that no more than six people use the facility at a given time.
All contact sports and activities are prohibited.
There will only one lifeguard on a chair at a time, and Curran said the chairs will be decontaminated after each shift.
Live from Nickerson, I spoke to @TeamCavuto about my plan to ensure Nassau residents can safely enjoy our beaches this summer: https://t.co/6sK5AwW7xk

— Laura Curran (@NassauExecutive) May 20, 2020
Watch today's full briefing here: https://t.co/Kgi7NHWhsP

— Laura Curran (@NassauExecutive) May 20, 2020