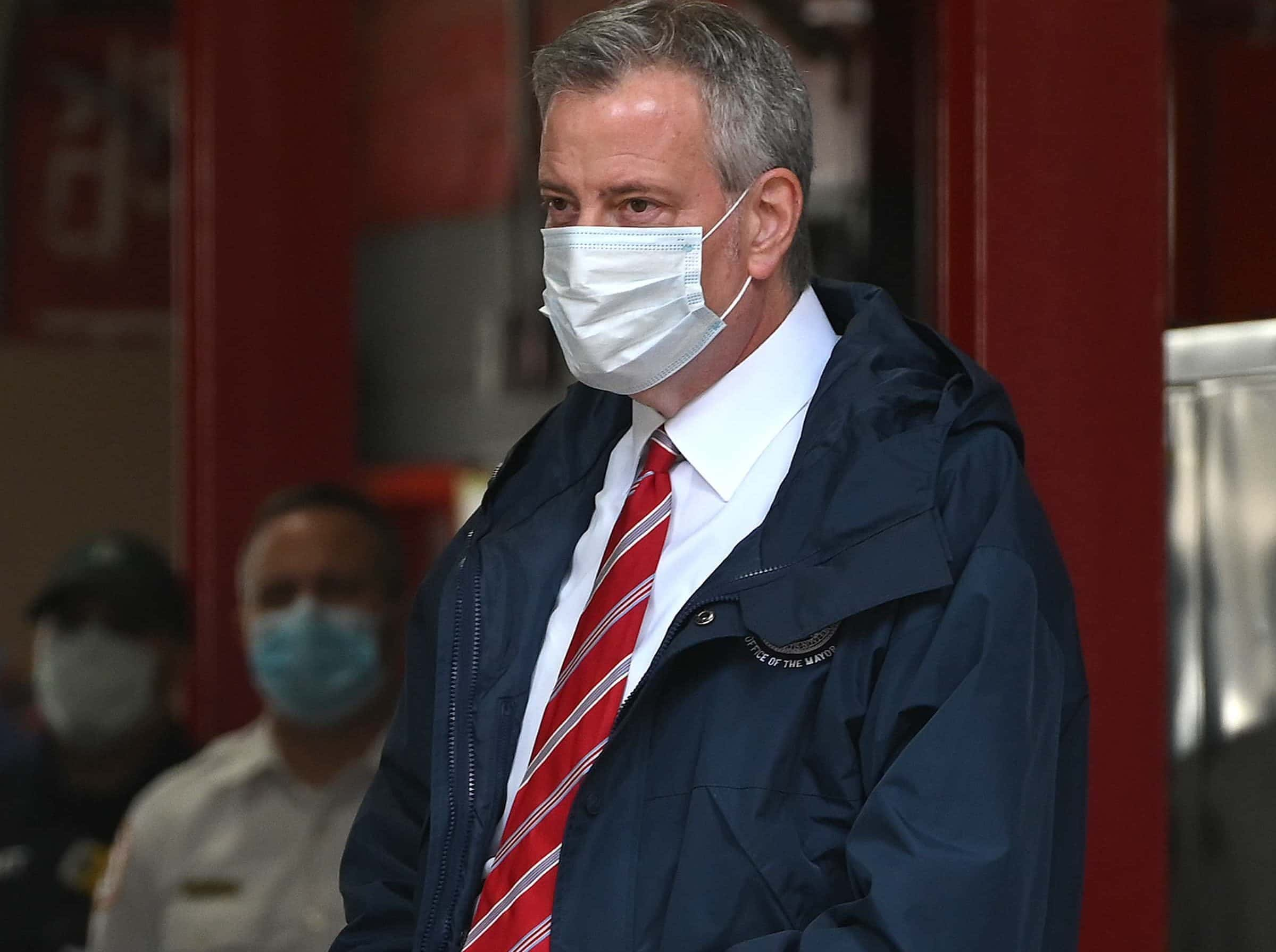 NEW YORK (77 WABC) — Mayor de Blasio focused his Wednesday coronavirus briefing on the city's 169 nursing homes. He said they will expand COVID-19 testing at all facilities.
de Blasio said there is capacity for up to 3,000 tests per day through a city-contracted lab.
During a two-week blitz, the city will reach out to every nursing home that accepts the testing following by regular testing for residents.
"Whatever amount of tests they need, whatever amount of lab capacity they need, we will find it for them," de Blasio said.
Additionally, testing mandatory staff at nursing homes has started. Those who test positive are required to miss work for 14 days, causing shortages. The city surge staffing added 240 people across the city and, de Blasio said, all staffing requests will be met by end of next week.
While there is no vaccine for COVID-19, the mayor said it's important for parents to keep up with childhood vaccinations. With families staying home and fewer doctors open, the number of administered vaccine doses is down 63% and for children over 2 years old— off by 91%.
He said maintaining vaccinations in children is "essential."
As for the coronavirus, the only indicator that increased was the number of suspected COVID patients in hospitals is 63 (from 57).  However, ICU patients dropped to 483 across the public hospitals. The percentage of positive tests dropped to 8%.
"Isn't great to see the single digits? We've been so much together. That is really encouraging to see," de Blasio said.
Looking to the future, he said opening schools in the fall is plan A, but if it's "not safe we're not going to do it."
de Blasio reiterated Fourth of July plans that include fireworks and Macy's, but didn't elaborate. He was also asked about the New York City Marathon and although there's plenty of time, cautioned that they will be "most conservative" when it comes to any "large gatherings of people."
Question to @NYCMayor on his hope to open schools in September: "We have to have a plan A. And plan A is opening the schools." But if it's "not safe we're not going to do it." He reminds people that it's still May.

— Pat Kiernan (@patkiernan) May 20, 2020