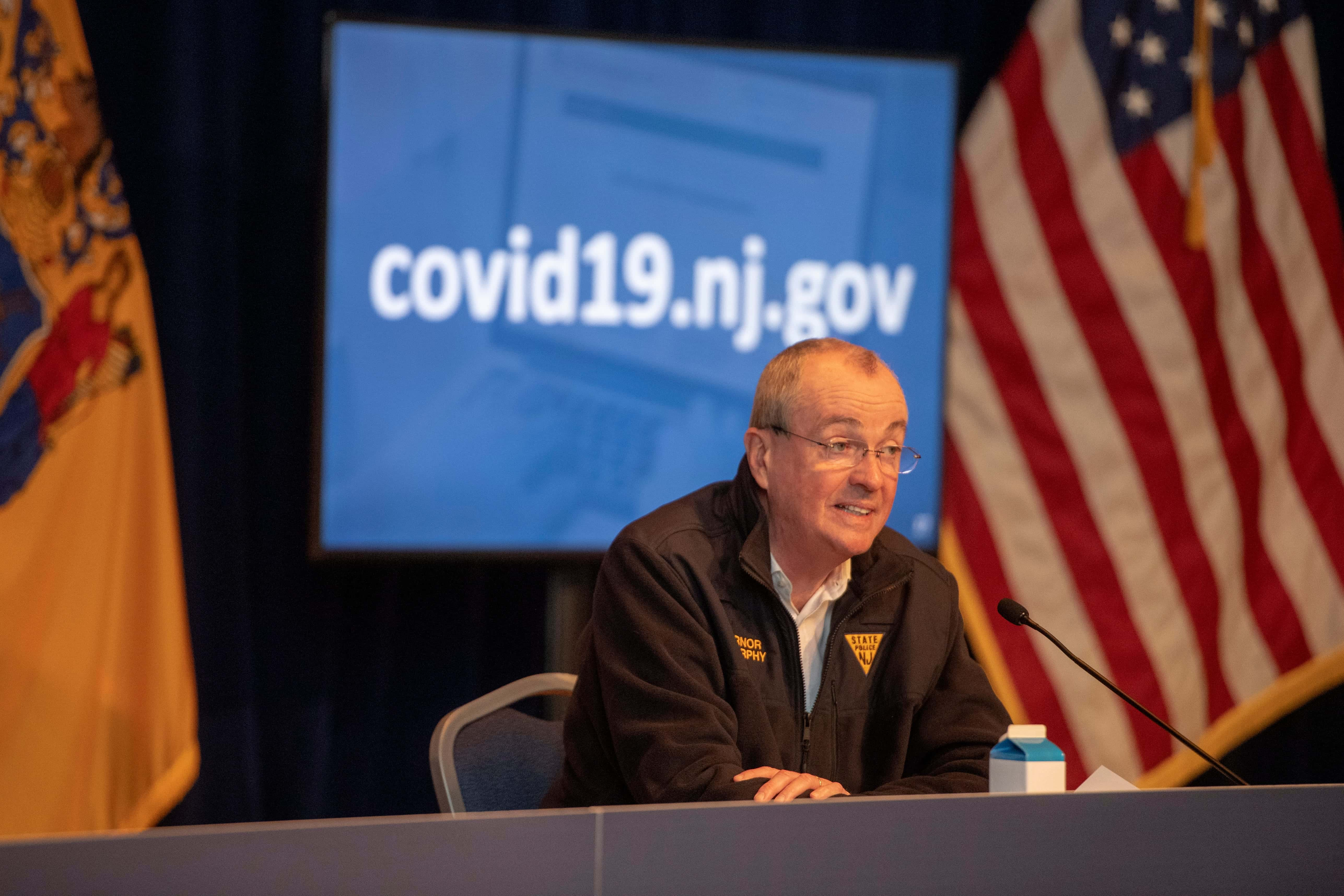 NEW JERSEY (77 WABC) – Governor Murphy went through New Jersey's reopening plan on Monday, announcing the stages that the state will go through for businesses, activities and offices that have been closed due to the coronavirus pandemic.
Murphy says the state is entering "Stage 1", and that the next stage could possibly begin in the "coming weeks", however he noted that there are no hard timelines on this plan.
"None of our moves have been arbitrary," said Murphy." All of them have been driven by data."
We WILL NOT risk lives to a rebound of #COVID19.

We will get to the new normal by ensuring:
📏Social distancing
🧼Proper sanitation and hygiene
😷Face coverings
🧪A strong program of testing and contact tracing
👤Personal responsibility and compliance pic.twitter.com/H9yD7JVjg5

— Governor Phil Murphy (@GovMurphy) May 18, 2020
Beginning this Friday, some restrictions will be loosened on outdoor activities.  This includes golf courses, batting cages, tennis courts, outdoor gardens and some additional outdoor activities.  He noted that social distancing guidelines and face-mask wearings are still mandatory.
The state announced an additional 1,735 positive coronavirus cases, along with 83 more deaths related to the virus.  Despite the latest numbers, New Jersey continues to move in the right direction with the data they are tracking.
LOOK:
☑️Number of patients reported in either critical or intensive care fell to 1,053
☑️Ventilator use dropped to 819
☑️334 new #COVID19 hospitalizations yesterday
☑️190 discharges yesterday pic.twitter.com/vL9QGC1cBR

— Governor Phil Murphy (@GovMurphy) May 18, 2020
With some restrictions being loosened on outdoor activities, the possibilities of school districts holding commencement for students in July was brought up to Murphy.  He responded saying he hopes that could be a possibility as we move forward.