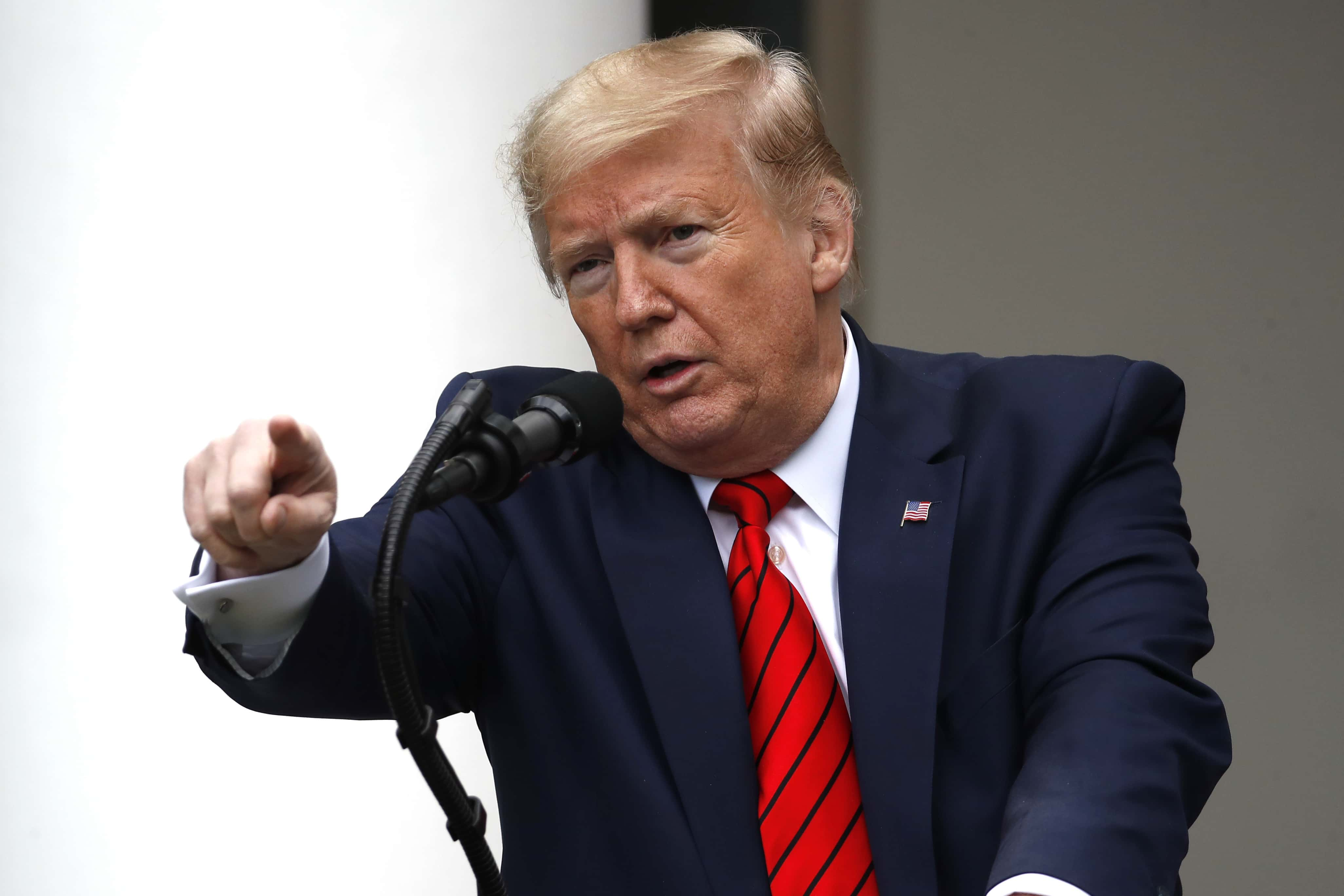 NEW YORK (77 WABC) — Former president Barack Obama delivered live streaming commencement addresses for graduating seniors. He took a swipe at President Trump's handling of the coronavirus pandemic response, without calling him by name.
"All those adults that used to think we're in charge and knew what they we're doing, turns out they don't have all the answers," Obama said Saturday night. "A lot of them aren't even asking the right questions."
Trump, who returned to the White House Sunday after his weekend at Camp David, was asked about the Obama remarks.
He said "I didn't hear it," but quickly added about his predecessor, "Look, he was an incompetent president, that's all I can say, grossly incompetent."
While Obama alluded to the Trump administration mismanagement of the coronavirus, Eric Trump, on Fox News with Jeannie Pirro said the virus will "magically all of a sudden go away and disappear," after Election Day.
Eric Trump accused the Democrats of using the coronavirus to their advantage.
"They're trying to do anything that they can to stop [Trump]. They'll shut down the economy. They'll stop in-person voting," Eric Trump said.
Eric Trump says Democrats are "milking" lockdowns to "deprive" his dad of campaign rallies.

"After November 3rd, coronavirus, will magically all of a sudden go away and disappear."

Pirro and Trump are both at home cams. More than 88,000 have died.pic.twitter.com/dQUNQKa7dH

— Kyle Griffin (@kylegriffin1) May 17, 2020
White House Trade Advisor Peter Navarro reacts to President Obama criticizing the Trump admin's coronavirus response:

"I'm glad Mr. Obama has a new job as Joe Biden's press secretary… his administration was a kumbaya of incompetence."pic.twitter.com/K53tVh7XlJ

— Daily Caller (@DailyCaller) May 17, 2020
I wish I was in the room when Trump saw President Obama say this last night: pic.twitter.com/hNsKoonbbo

— Scott Dworkin (@funder) May 17, 2020