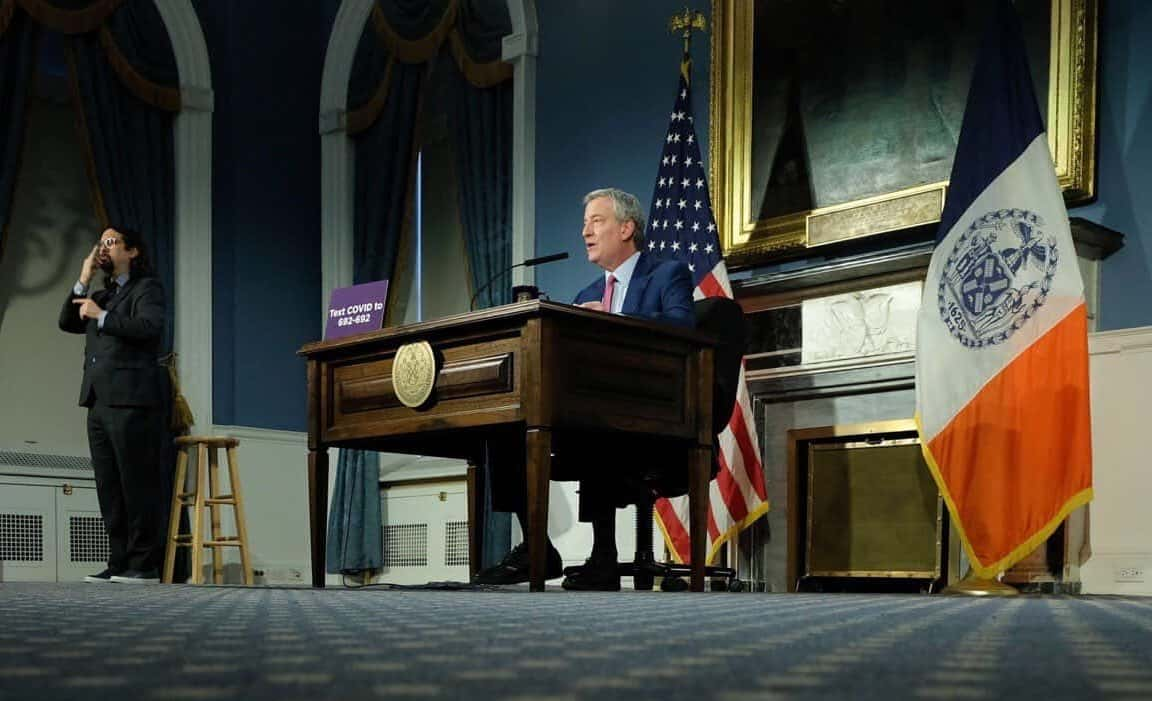 NEW YORK (77 WABC) — While Governor Cuomo has opened beaches for Memorial Day, Mayor de Blasio has doubled down the need to keep them closed in the city.
"We are not opening our beaches in the near term," de Blasio said. "It is not safe."
He said, for now they will it treat like it's off-season, allowing locals to walk on the beaches. But if many too people gather, the NYPD will place fences to block entry points.
"It's certainly not something I want to do, or something my team here at City Hall wants to do." de Blasio said. "But we will be ready if we have to."
The mayor said swimming, parties, sports or large groups are not allowed.
"We're going to give people a chance to get it right," de Blasio said. "I believe in New Yorkers."
de Blasio said he spoke to Health Commissioner Dr. Oxiris Barbot regarding harsh comments made to the NYPD brass about getting them masks. He said Barbot should publicly address the quote.
Mayor de Blasio revealed a partnership with CityMD that brings COVID-19 testing to their 123 locations across the five boroughs. The mayor said 6,000 tests are available, but that number is expected to increase.
CityMD is waiving the charge for uninsured.
de Blasio said this testing capability takes the city past its 20,000-per-day goal.
The city has unveiled 140,000 antibody tests to any New Yorkers. They are free of charge and by appointment at 888-279-0967.
The mayor said there is an urgent need for blood. The New York Blood Center is down to only a two-day supply largely because of blood drive cancellations.
New York City now has 137 confirmed cases of a pediatric multi-system inflammatory syndrome with 66 of the children testing positive for COVID or the antibodies.
Positive steps from the daily indicators, where the number of people in hospitals for COVID-19 remained at 77 patients. More promising, the number of people in the ICU dropped substantially from 506 to 469, while those testing positive also decreased to 11%.
"There's progress, but not enough progress," de Blasio stated.
.@NYCMayor says he spoke to @NYCHealthCommr at length. Says he believes she should publicly address her comments made about NYPD.

Barbot was quoted as crudely telling top NYPD brass that she doesn't care about police officers when it comes to obtaining masks for them.

— Zack Fink (@ZackFinkNews) May 17, 2020