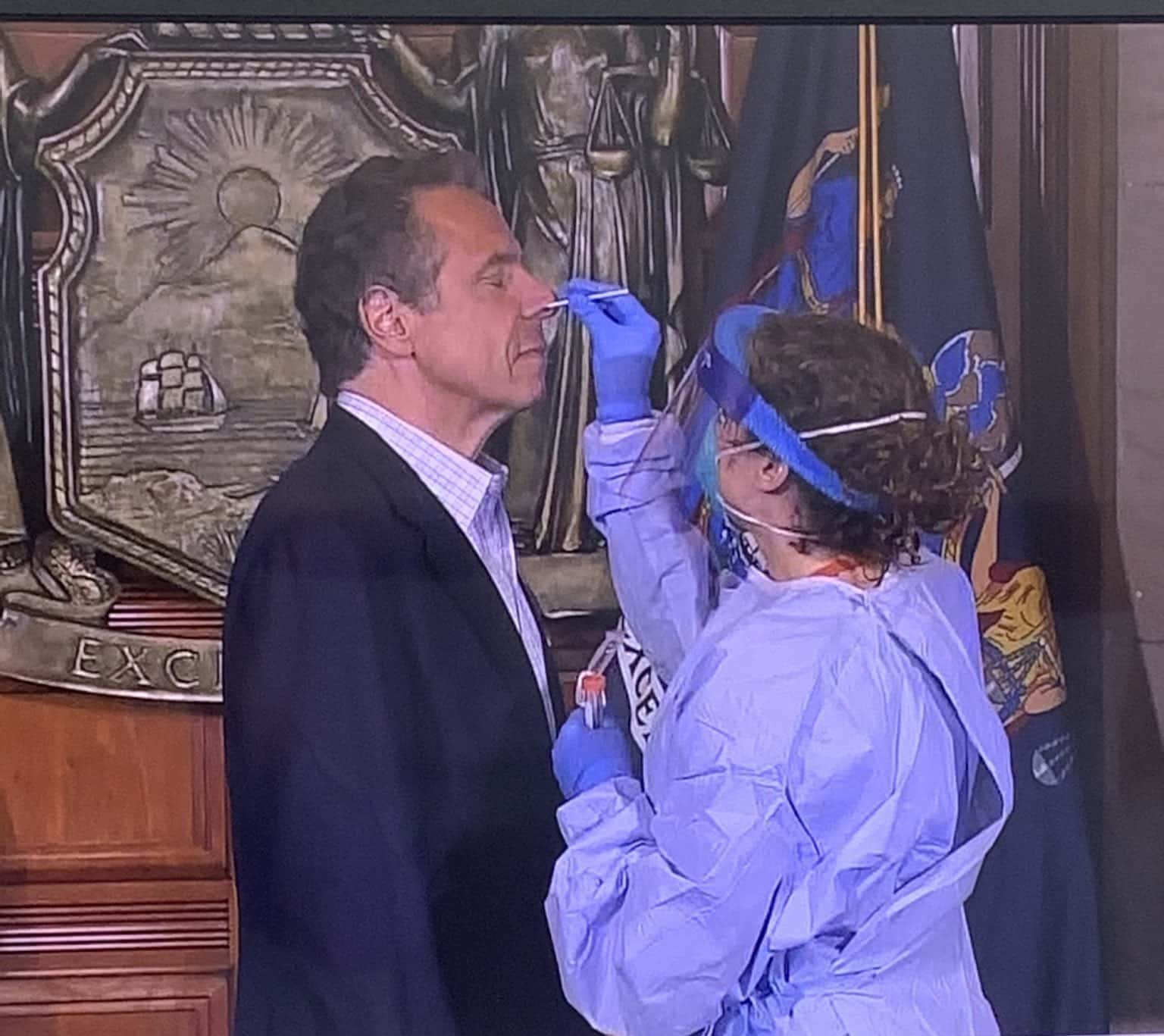 (Photo from Twitter @ZackFinkNews)
NEW YORK (77 WABC) — Two more regions upstate are close to reopening. Governor Cuomo said the Capital region and Western New York just need to finalize tracing and testing capacity.
As for testing, the state now is performing 40,000 COVID-19 tests daily at more than 700 sites. Cuomo said CVS is now giving tests in more than 60 pharmacies across the state and each can do 50 tests per day.
It's a large grouping of people eligible for a test, including anyone experiencing a COVID-19 symptom, workers in the first phase and essential workers who interacts with the public.
Providing how easy it is, Cuomo got a test during his briefing.
Hospitalizations and intubations were down, as were deaths at 139.
While the state is still learning about inflammatory illness in children with dozens of cases, believed to be connected to COVID, Cuomo said they need to understand how many people have been infected.
"Good news about schools, the fall is a lifetime away as far as we're concerned at this rate," Cuomo said. "[For] summer camps it is relevant…It's really important for us to get the facts."
Cuomo put extra attention on the issue of mental health.
"Don't underestimate the trauma that this has created for people," Cuomo said.
He suggested families and friends ask each other, "How are you, really?"
"It sounds simple, but I think it can be very constructive individually. I know it's been helpful for me," Cuomo admitted.
We now have more testing capacity than New Yorkers are using.

We need to use our full testing capacity as we reopen.

If you have COVID symptoms or have been in contact with someone with COVID — get a test.

— Andrew Cuomo (@NYGovCuomo) May 17, 2020
The COVID-19 crisis is a mental health crisis, and it deserves far more attention than it's gotten.

Don't underestimate the trauma this has created for people.

NYers can call 1-844-863-9314 for emotional support.

— Andrew Cuomo (@NYGovCuomo) May 17, 2020