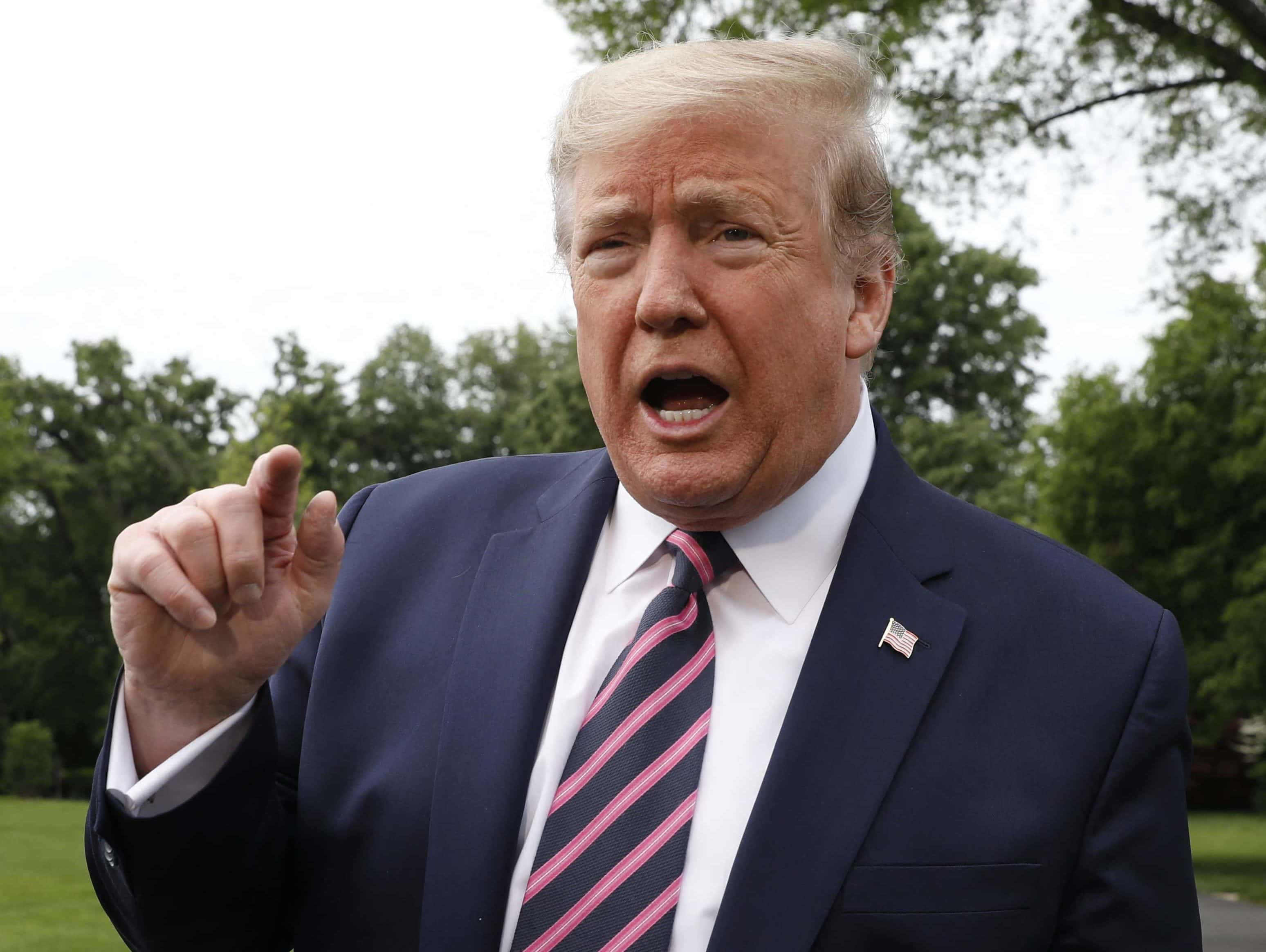 NEW YORK (77 WABC) — President Trump announced Operation Warp Speed to develop a vaccine for COVID-19. But he said, regardless, "I just want to make something clear. It's very important. Vaccine or no vaccine, we're back. And we're starting a process."
Trump added at a Rose Garden press conference, "In many cases they don't have vaccines and a virus or a flu comes and you fight through it."
But he is hopeful for a vaccine developed by the end of the year.
"It's risky. It's expensive, but we'll be saving massive amounts of time. We'll be saving years if we do this properly," Trump said.
"I have very recently seen early data from a clinical trial with a coronavirus vaccine and this data made me feel even more confident that we'll be able to deliver a few hundred million doses of vaccine by the end of 2020 and we will do the best we can," Moncef Slaoui — the former head of GlaxoSmithKline's vaccines division— is leading Trump's vaccine efforts.
It was first time Dr. Anthony Fauci, director of the National Institute of Allergy and Infectious Diseases, who stood behind Trump, was wearing a mask.
Pres. Trump says U.S. will "invest in manufacturing all of the top vaccine candidates before they're approved" to avoid delays once a vaccine is found.

"That means they better come up with a good vaccine, because we're ready to deliver it." https://t.co/zfcAAtfNMq pic.twitter.com/LFEonmCrPC

— ABC News (@ABC) May 15, 2020
Pres. Trump says he hopes to accelerate production of any potential vaccine: "We're gearing up. It's risky…But we'll be saving massive amounts of time."

Experts worry about U.S.'s ability to manufacture and distribute a vaccine on a mass scale: https://t.co/zfcAAtfNMq pic.twitter.com/LRBI29rbqj

— ABC News (@ABC) May 15, 2020
NEW: Pres. Trump appoints former pharmaceutical executive Moncef Slaoui and Army Gen. Gustave Perna to lead vaccine development.

The two struck notes of optimism about the hoped-for pace of development, while conceding it will be a "herculean task." https://t.co/rjsMyBH5T0 pic.twitter.com/ztPaVJXGoO

— ABC News (@ABC) May 15, 2020