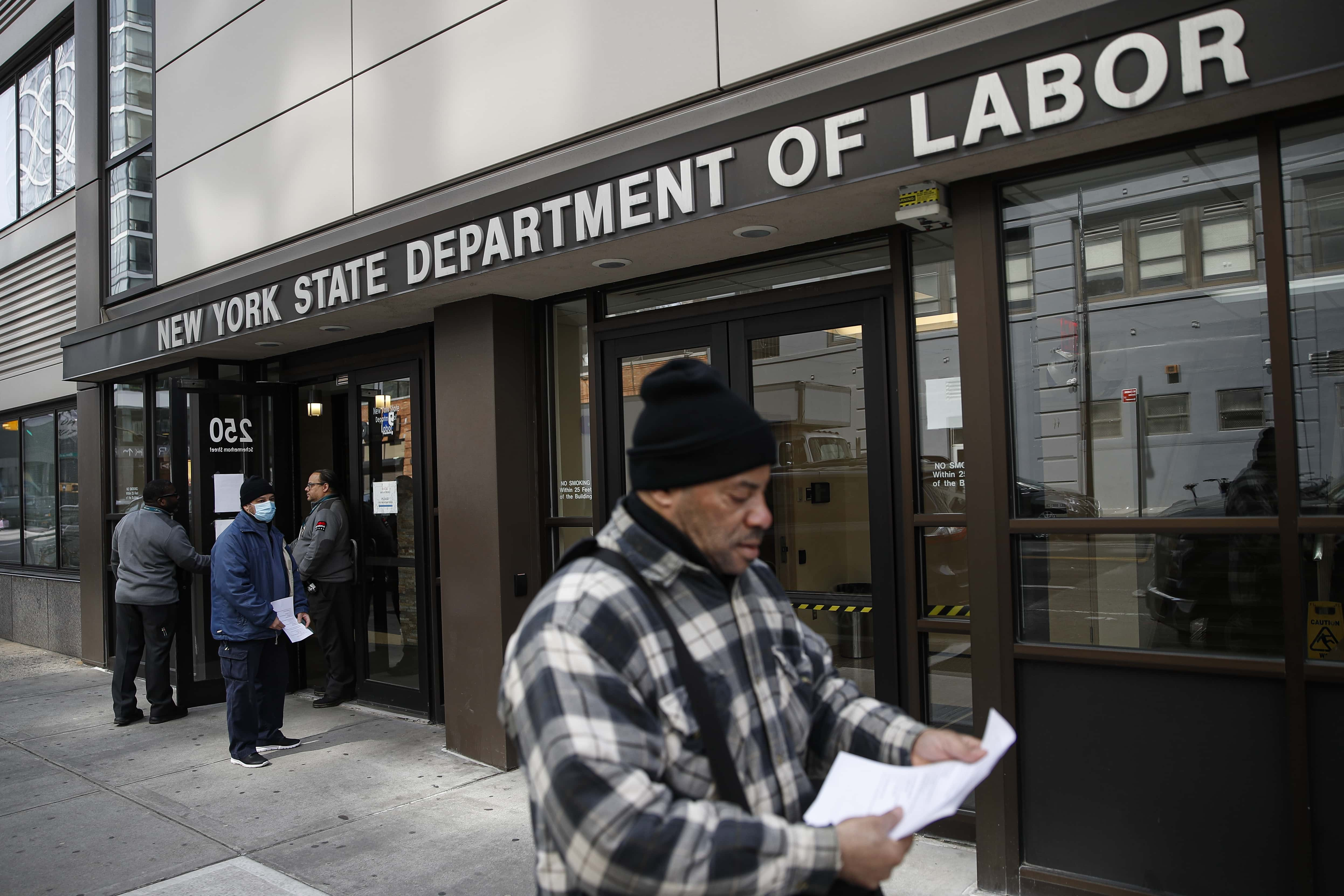 NEW YORK (77 WABC) — New jobless claims approached 3 million for the week, down from the highest amount for a sixth straight. But 36.5 million people have applied for unemployment since the pandemic started, the biggest loss in U.S. history.
The total for the week was 2.981 million claims, according to the Labor Department.
It eclipsed economists estimates of 2.7 million new claims, CNBC.com reported.
April hit a pair of post-World War II records: A loss of 20.5 jobs and a 14.7% unemployment rate.
In the most recent reporting period, through May 9, CNBC.com said, Connecticut saw the most claims at 262,542 new cases.