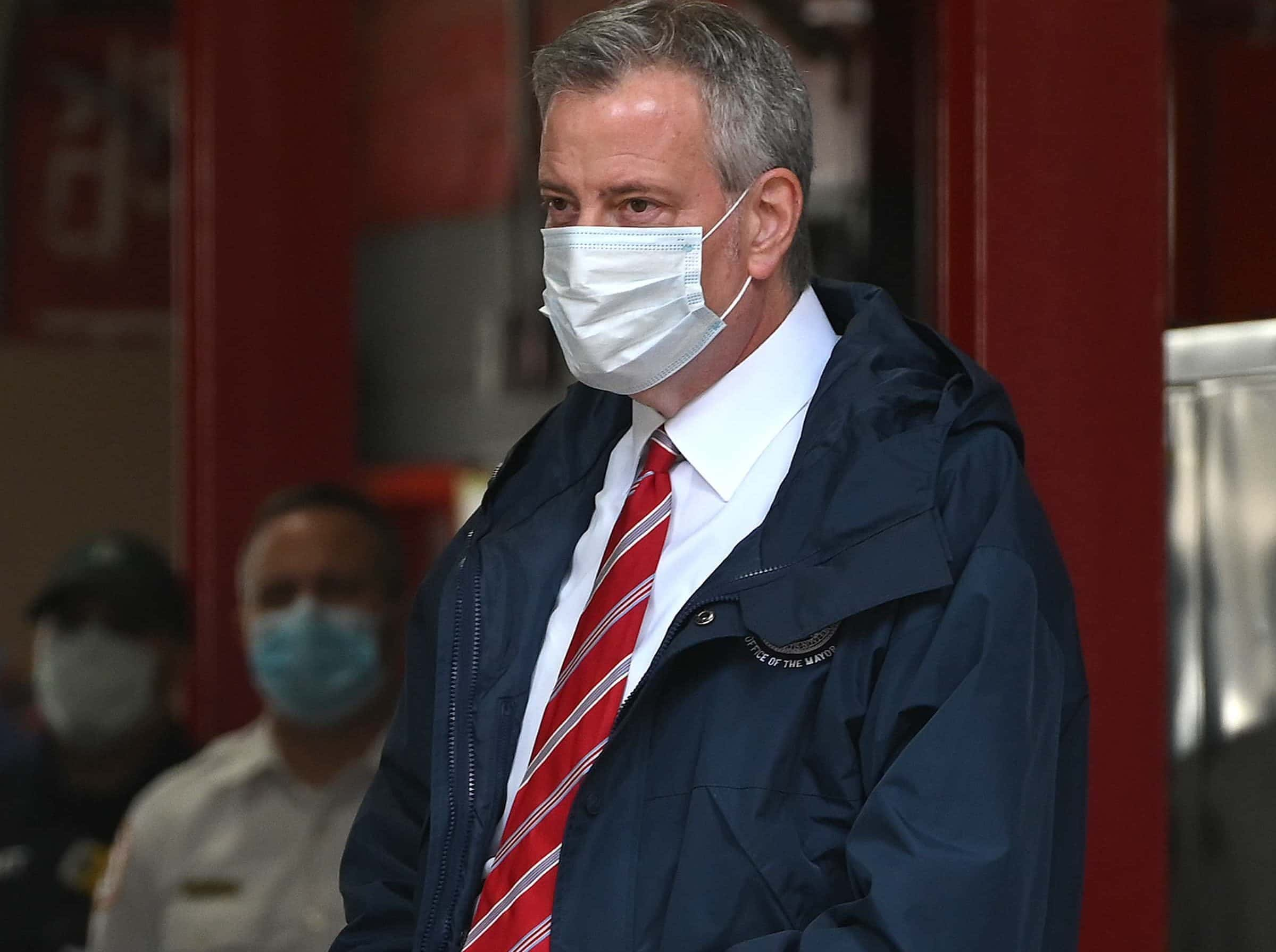 NEW YORK (77 WABC) — Mayor de Blasio thanked the House of Representatives for putting forward a new stimulus package that would $17 billion to the city.
A partial breakdown of funds includes hazard pay for essential workers at a $13 per hour premium on top of regular wages.
It would also pay federal benefits for survivors of first responders who died in the line of duty from COVID-19 and more than $15 billion to support transit service.
But Senate Majority Leader has said there's no "urgency" to act immediately.
The mayor said 82 children have contracted the rare multi-system inflammatory syndrome. One child died in the city. Among the cases, 53 tested positive for COVID-19 or the antibodies.
"That vigilance is crucial," de Blasio said to parents and the health care system.
The city is opening 12 more miles of streets this week across the five boroughs.
While the schools are physically closed until the fall, de Blasio announced Pre-K offers to more than 61,000 families. He said a record 77% of families got their top choice.
More homeless people accepted sheltering during the nightly subway shutdown. de Blasio said 213 people agreed to shelters or hospitals.
"Unprecedented results and the trend continues now for over a week very consistently and if we can sustain this, it's going to have a very long term, positive impact reducing homelessness in New York City," de Blasio said.
But the mayor isn't seeing consistent results with COVID-19, a key to unlocking the economy and the sheltering in place.
The number of people admitted to hospitals and in the ICU increased.
"Let's double down on the things that are working so we can have more of the good days and start to string them together," de Blasio said.
The mayor admitted he's never taken a COVID-19 test.
"We do our best take the precautions that we talk about with everyone," he said. "There's not a regular testing protocol [at City Hall]."
.@NYCMayor opens his daily news conference appealing for federal aid: "We need help, we need help to get back on our feet, we need help to restart and recover, we need help to be whole again."

— Spectrum News NY1 (@NY1) May 13, 2020
What will school look like in the fall? "With this much lead time, my goal is a full reopening … but it will all be about the facts and the proof," @NYCMayor
says.

— Spectrum News NY1 (@NY1) May 13, 2020