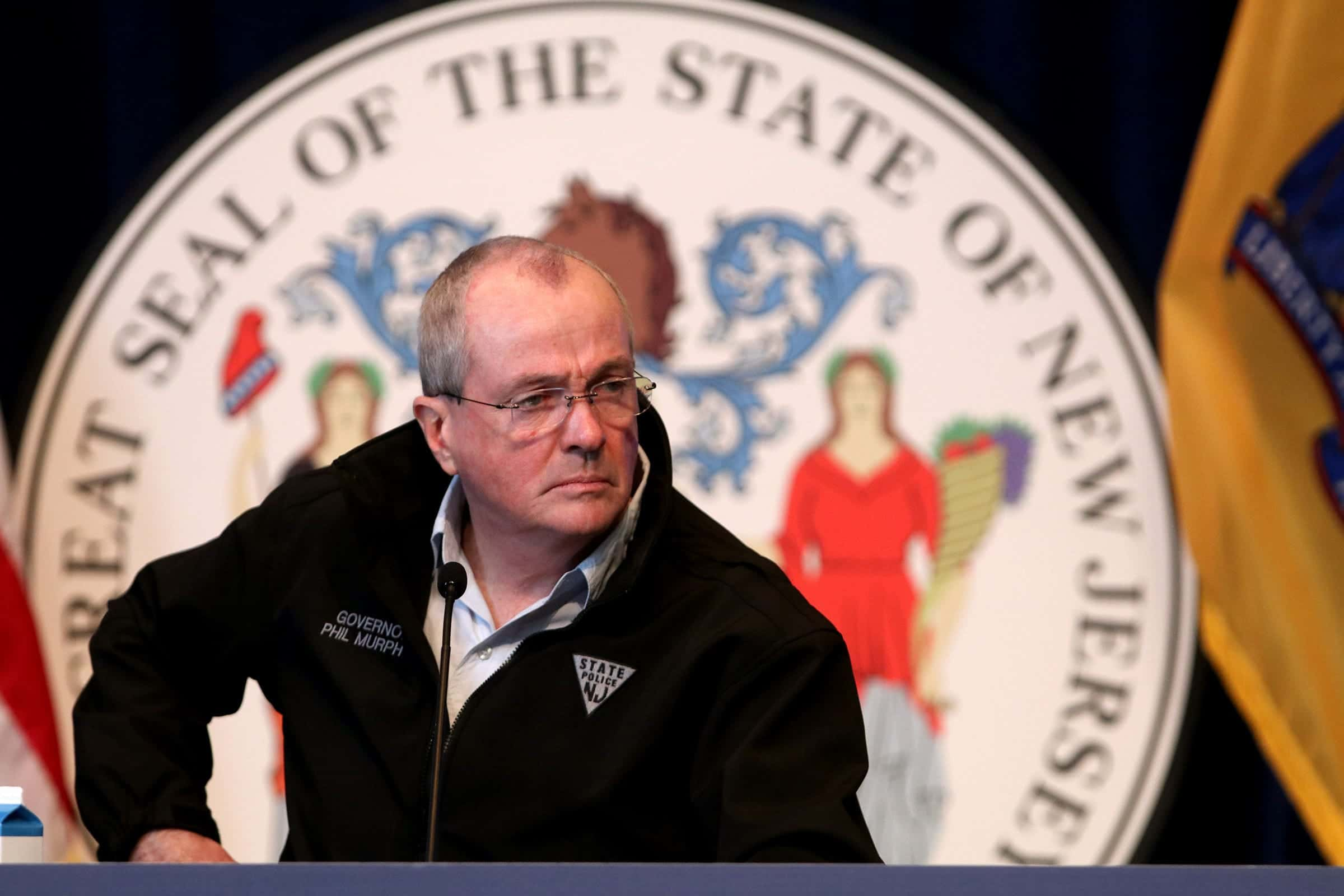 NEW YORK (77 WABC) — New Jersey takes the next step to restarting the economy in the coronavirus pandemic.
Governor Phil Murphy announced the resumption of all non-essential construction and non-essential retail stores will open for curbside pickup only. Both go into effect as of Monday morning.
Murphy also is permitting all drive-in and drive-thru activities to start immediately, as long as they adhere to social distancing guidelines.
"If vehicles are closer than six feet apart, then windows, sunroofs and convertible tops must remain closed, unless the safety of the occupants is in danger."
The governor said he is able to take these measures because of the data.
"New hospitalizations are down two-thirds from the peak, total hospitalizations are down nearly half since the peak," Murphy said.
Additionally, the number of patients in the ICU and on ventilators are down "significantly."
"The data we have seen gives us confidence that we can begin the careful and responsible restart of our economy to get people back to work and to begin to set the stage for the steps to come," Murphy said.
However, he pointed out this will likely be an "incremental one-step-at-a-time reality."
Another 1,028 people tested positive for COVID-19 and 197 more people died. Overall, 9,702 people died from the virus.
Aside from gatherings in cars, Murphy stressed that social distancing remains in effect.
"Residents should stay at home as much as possible."
He said the state revenue collections were down 60%– an unprecedented $3.5 billion. Without federal funding, Murphy cautioned, "I fear for what the budget will look like for our state, for our businesses and most importantly, for our people," Murphy said.
The success we've had flattening the curve gives us confidence that we'll be able to announce the end of more restrictions in the days and weeks ahead.

There is no light switch we can flip – we can only slowly raise the dimmer.

— Governor Phil Murphy (@GovMurphy) May 13, 2020
Over the coming days and weeks, we'll be able to take more steps. We're moving slowly and deliberately because any misstep risks further outbreaks. When public health tells us it is safe to remove a restriction, we'll remove it. Not a moment before. Not a moment after.

— Governor Phil Murphy (@GovMurphy) May 13, 2020