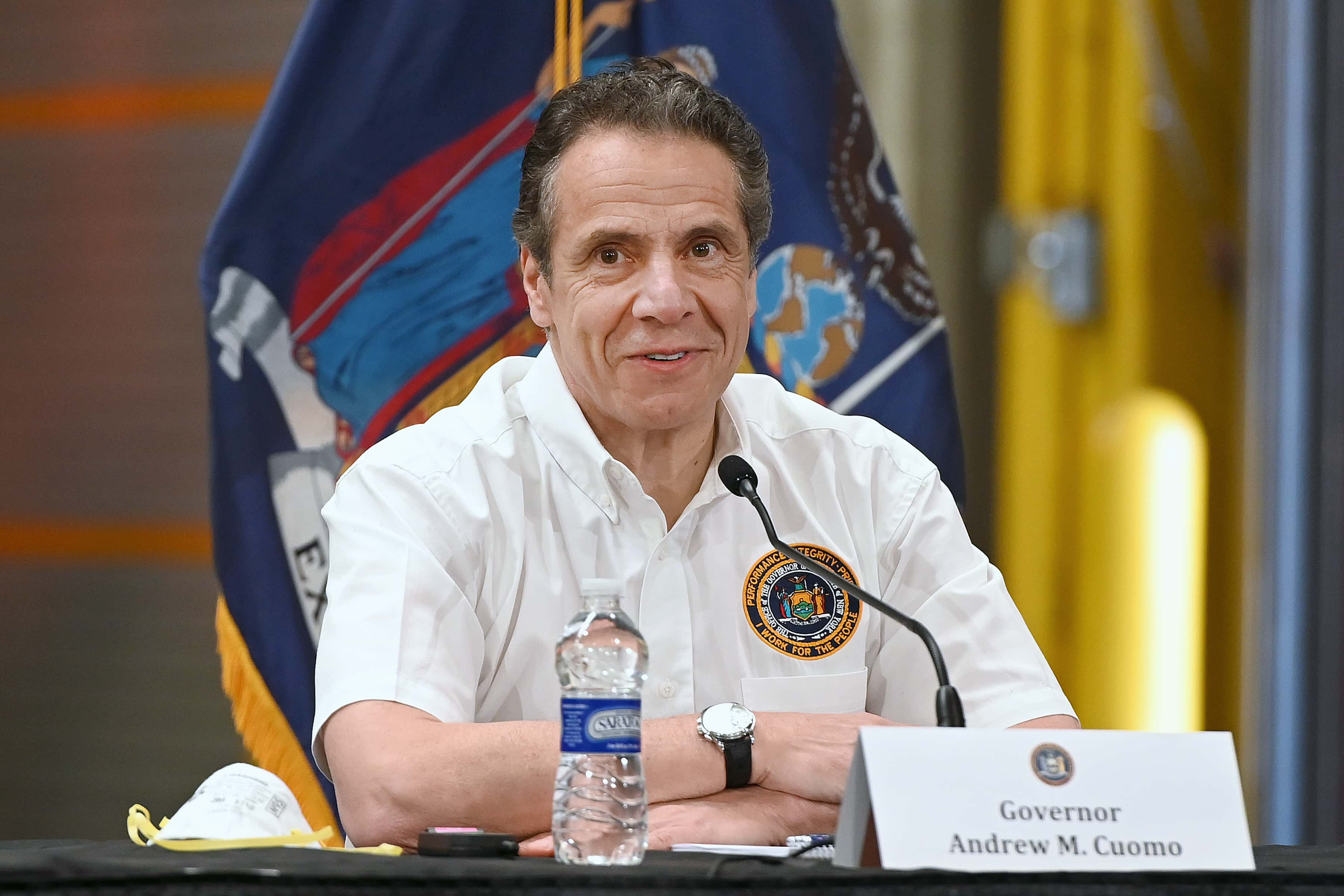 NEW YORK (77 WABC) — While parts of the state are taking the first steps to reopen by Friday, Governor Cuomo said the death toll surged by 34 in the previous 24 hours to 195.
Also disturbing, the state has approximately 100 cases of an inflammatory syndrome connected to COVID-19 in children and adolescents, but without the same symptoms.
He said ages range from infancy to 21 years old.
Overall, coronavirus hospitalizations are maintaining their downward trek.
Cuomo said data for reopening in each region will be updated daily on the state's website.
Despite all the planning and procedures in place, Cuomo is concerned about a second wave in the fall.
"The mutation of the virus, that's beyond my pay scale, right?" Cuomo said. "Just think of it as of a possibility of a second wave because you reopened too quickly and people get too casual.
The governor said he and Governor Larry Hogan of Maryland will issue a joint statement seeking federal relief in the next stimulus bill.
Cuomo said while walking yesterday in Albany he confronted someone who wasn't wearing a mask. He ultimately left as it got slightly tense.
"I respect you," Cuomo said of wearing a mask, while he showed some sent to him, including personalized versions.
The federal government bailed out big corporations and gave millionaires a tax cut in the first COVID bills.

It's time for them to fund:

-State and local governments
-Testing and tracing programs
-A real economic stimulus that helps working Americans

— Andrew Cuomo (@NYGovCuomo) May 12, 2020
I'm proposing the Americans First Law: If a corporation does not rehire the same number of employees, they must return any COVID funds received.

— Andrew Cuomo (@NYGovCuomo) May 12, 2020