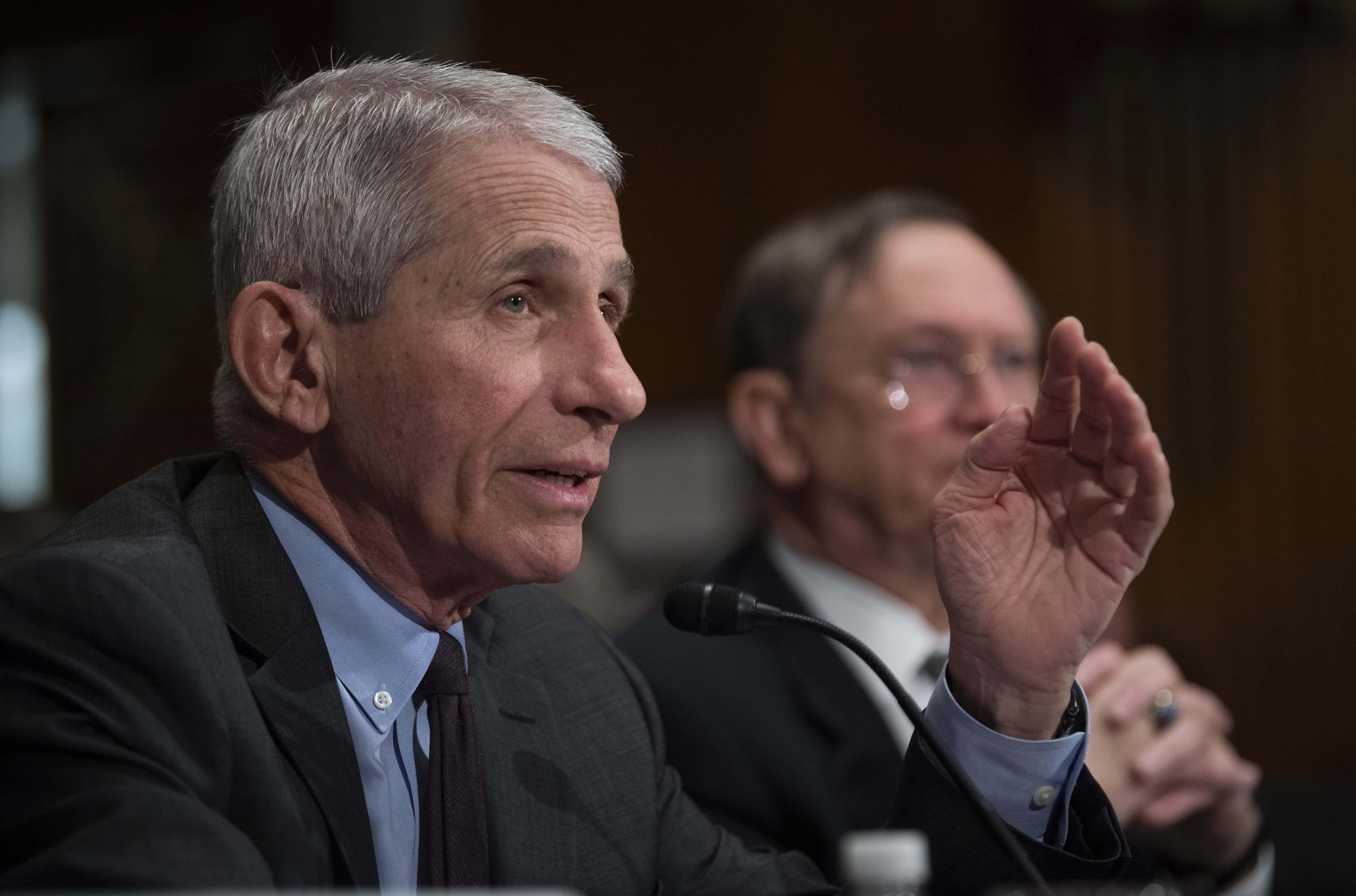 NEW YORK (77 WABC) — Dr. Anthony Fauci, and others from the White House coronavirus task force, testified Tuesday in front of a Senate hearing on the government's response to COVID-19.
Fauci, the director at the National Institute of Allergy and Infectious Diseases, said it would be a "bridge too far" to think a treatment or vaccine could be ready in time for colleges to open in the fall.
Fauci, appearing remotely, also said "consequences could be really serious" by reopening. He cautioned states to follow guidelines and be prepared for any spikes in COVID cases.
Senator Bernie Sanders asked if and when a vaccine it's ready for the public would everyone get it free of charge.
"The FDA is very committed to making sure that all populations in the United States, including those most vulnerable, are included in the clinical trials," FDA Commissioner Stephen Hahn said.
"Doctor, that's not what I'm asking," Sanders interrupted. "… Are you guaranteeing the American people today that that vaccine will be available to all people regardless of their income?"
"Sir, the payment of vaccines is not a responsibility of the FDA. I'm glad to take this back to the task force and share your concern that this needs to made available to every American."
"Does anyone else want to comment on that?" Sanders questioned.
Admiral Brett Giroir, the testing czar, told Sanders he would advocate to the administration that anyone gain access "regardless of income or any other circumstance."
Separately, he testified that there should be 40 to 50 million tests per month by September.
As for concern of coronavirus rebound later this year, Fauci said, "It's entirely conceivable and possible that will happen…But I hope if we do have the threat of a second wave we will be able to deal with it very effectively to prevent it from becoming an outbreak."
"Most of us feel that the number of deaths are likely higher than that number," Dr. Anthony Fauci says when asked by Sen. Bernie Sanders about estimates from experts that the death toll from COVID-19 in the U.S. is higher than 80,000. https://t.co/jKdLnMqXFJ pic.twitter.com/DiHpzgsSFu

— ABC News (@ABC) May 12, 2020
Sen. Patty Murray presses testing czar Adm. Brett Giroir on how many COVID-19 tests are needed in coming months.

"We know that the testing needs will go up over may and June as we progressively open, and we will do our best to predict that," Giroir says. https://t.co/jKdLnMqXFJ pic.twitter.com/kVyeMvJuxt

— ABC News (@ABC) May 12, 2020
Dr. Anthony Fauci says the idea of having treatments or a vaccine as students begin school is "a bit of a bridge too far."

"Even at the top speed we're going, we don't see a vaccine playing in the ability of individuals going back to school this term." https://t.co/jKdLnMqXFJ pic.twitter.com/NIiDxFreyL

— ABC News (@ABC) May 12, 2020