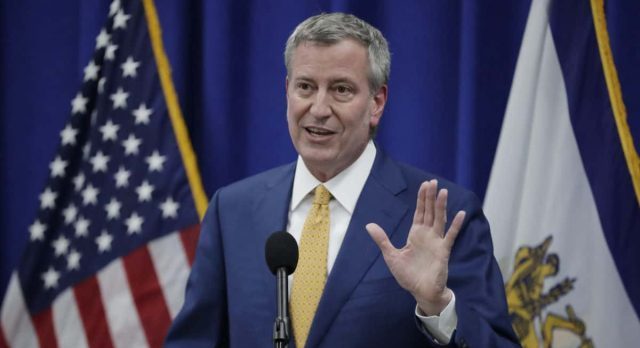 NEW YORK (77 WABC) – As New York City continues to see downward trends in the three key indicators the city is tracking, Mayor de Blasio is focusing on the areas that still need help while the pandemic continues.
During Monday's press briefing, the Mayor said the city will work to "strengthen community health providers" in the weeks ahead, looking to fortify health providers in the areas that have been hit the hardest by the virus.  Focus will be on high-risk patients while restoring access to primary care and providing additional staffing.
Regarding the homeless situation during the overnight shutdown of subways, there have been 139 homeless individuals who have agreed to accept services at either shelters or hospitals.
The Mayor also announced that alternate side parking will resume for one week, beginning Monday May 18th and lasting through May 24th.  This is being done to give a clean sweep to the city's streets, de Blasio noting that littler has been building up in some parts.
Alternate side parking will be suspended again beginning May 25th until June 7th.
As for the possibility of the city reopening? The Mayor feels June is when that can be considered as they continue to track the data.
Hospitalizations continue to decline for New York City, and the percentage of individuals testing positive has dropped from 17 percent to 13 percent.