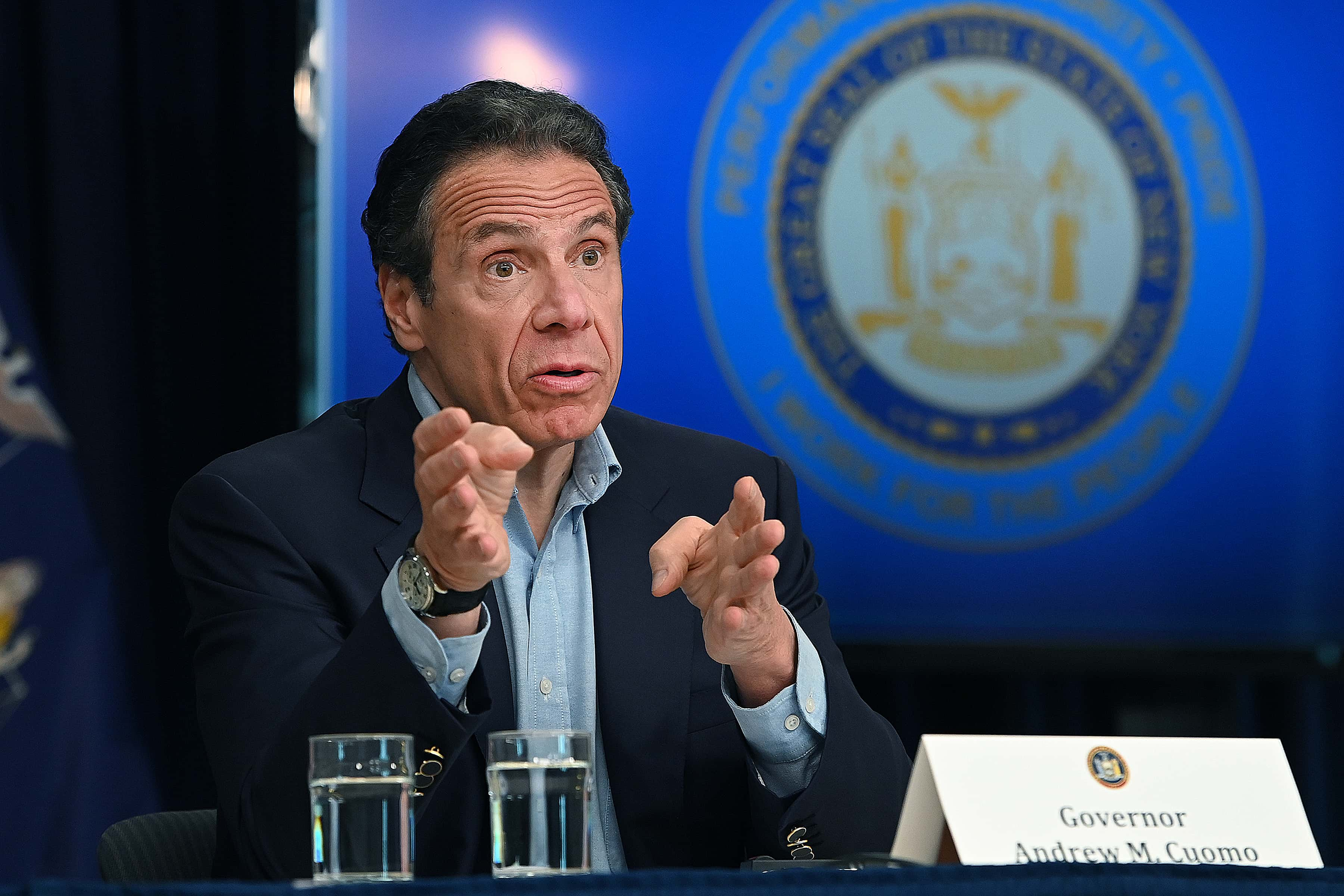 NEW YORK (77 WABC) — Governor Cuomo, who has faced criticism for his protocols at nursing homes where a large amount of COVID-19 deaths have happened, has stepped up measures.
Hospitals will no longer be permitted to discharge patients to a nursing home if they test positive for COVID-19.
Patients who are positive can remain at nursing homes if they can isolate.
"If there's any reason why you can't provide appropriate care, let us know and we will put them in a facility," Cuomo said.
Nursing home staff are now required to a diagnostic test twice a week.
The governor said if procedures aren't followed a facility will lose its license.
The emerging issue involving children, with symptoms similar to Kawasaki disease, is now at 85 cases being investigated across the state. Health Commissioner Dr. Howard Zucker said the three children that died did not have underlying issues.
Cuomo said he will reveal more details Monday regarding the next step for the state "PAUSE," scheduled to expire Friday for certain areas upstate. He invited all county executives to participate in the briefing.
"There will be regions that are eligible on the 15th," Cuomo said.
Positive signs from the data, as total hospitalizations stand at 521, the lowest level since March 20, "Right back to where we started this hellish journey," Cuomo said.
The slow descent continues with another 207 deaths, but Cuomo pointed out is fewest COVID fatalities since March 27.
In a surprise at the end of his briefing, Cuomo brought his mother Matilda on from her home via video as a Mother's Day treat.
"My mother has just always been pure love, just pure sweetness, pure goodness, pure affirmation."
"I have your sister Maria here, and I have beautiful granddaughters as well, so I'm in good company. I am so blessed," she said.
Happy #MothersDay to my mother Matilda.

While I can't be with you, it is great to see you. You have always been pure love.

And to all moms: Whether separated by distance or staying home together, we love and appreciate you. pic.twitter.com/ofWAst3YQO

— Andrew Cuomo (@NYGovCuomo) May 10, 2020