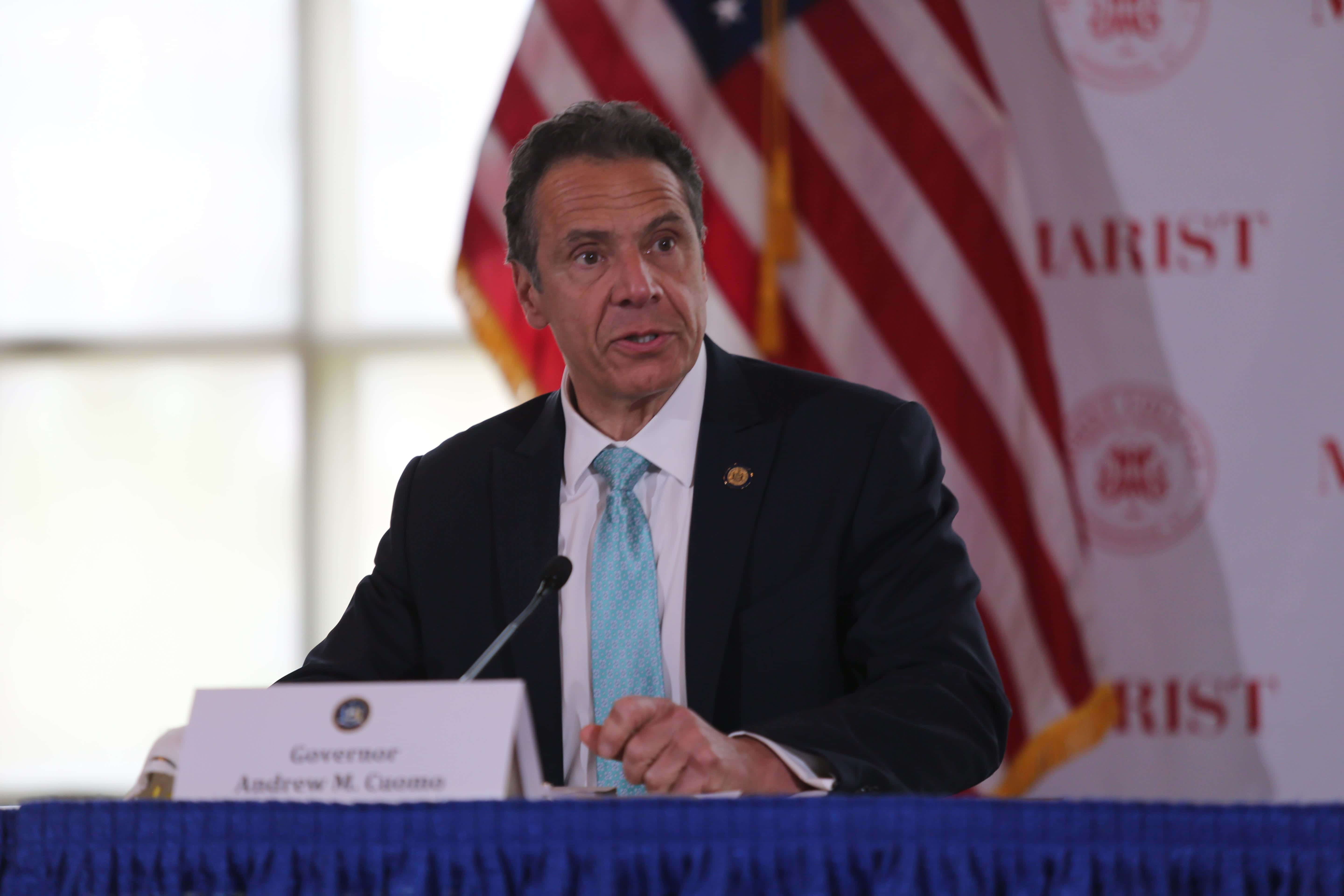 NEW YORK (77 WABC) — While hospitalizations and new COVID-19 cases are falling in in the state, Governor Cuomo is disturbed by a trend as three children have died.
He said the Department of Health is investigating 73 cases with symptoms similar to Kawasaki disease or toxic shock-like syndrome.
While possibly linked to COVID-19, it is not presenting with respiratory distress.
"I think that's one of the reasons why this may be getting discovered this far into the process," Cuomo said. "It's more an inflammation of the blood vessels."
The governor said that can led to problems with the heart.
The state Department of Health has been in contact with the Centers for Disease Control and Prevention, who asked New York to develop a national criteria for others states.
Overall, the COVID-19 death toll rose by 10 to 226.
Cuomo said results of over 1,300 transit workers revealed 14% tested positive for antibodies.
With the positive results showing higher numbers in minority communities, Cuomo announced a partnership with Northwell Health to establish 22 temporary testing sites at churches.
"This is an extraordinary pandemic and it requires an extraordinary governmental response," Rep. Hakeem Jeffries, who joined Cuomo via video conference and helped coordinate the project, said.
While New York hasn't extended the Stay-at-Home order for downstate, scheduled to expire May 15, Connecticut is on track to start the reopening first phase May 20.
"There will be mobility. We can't align every action," Cuomo said. "But we're aware of it and we're monitoring it. If it becomes a problem then we'll adjust it."
We have tested 1,300 transit workers in the NYC area for antibodies and found a 14.2% positive rate.

We will continue to expand antibody testing to monitor and assess infection rate.

Our essential workers have done so much for us — and we must look out for them too.

— Andrew Cuomo (@NYGovCuomo) May 9, 2020
Tragically, three young New Yorkers have died of what may be a COVID-related illness in children.

This illness has symptoms that are similar to Kawasaki disease & toxic shock syndrome.

DOH is investigating & we will provide updates.

Though rare, we urge parents to be vigilant.

— Andrew Cuomo (@NYGovCuomo) May 9, 2020