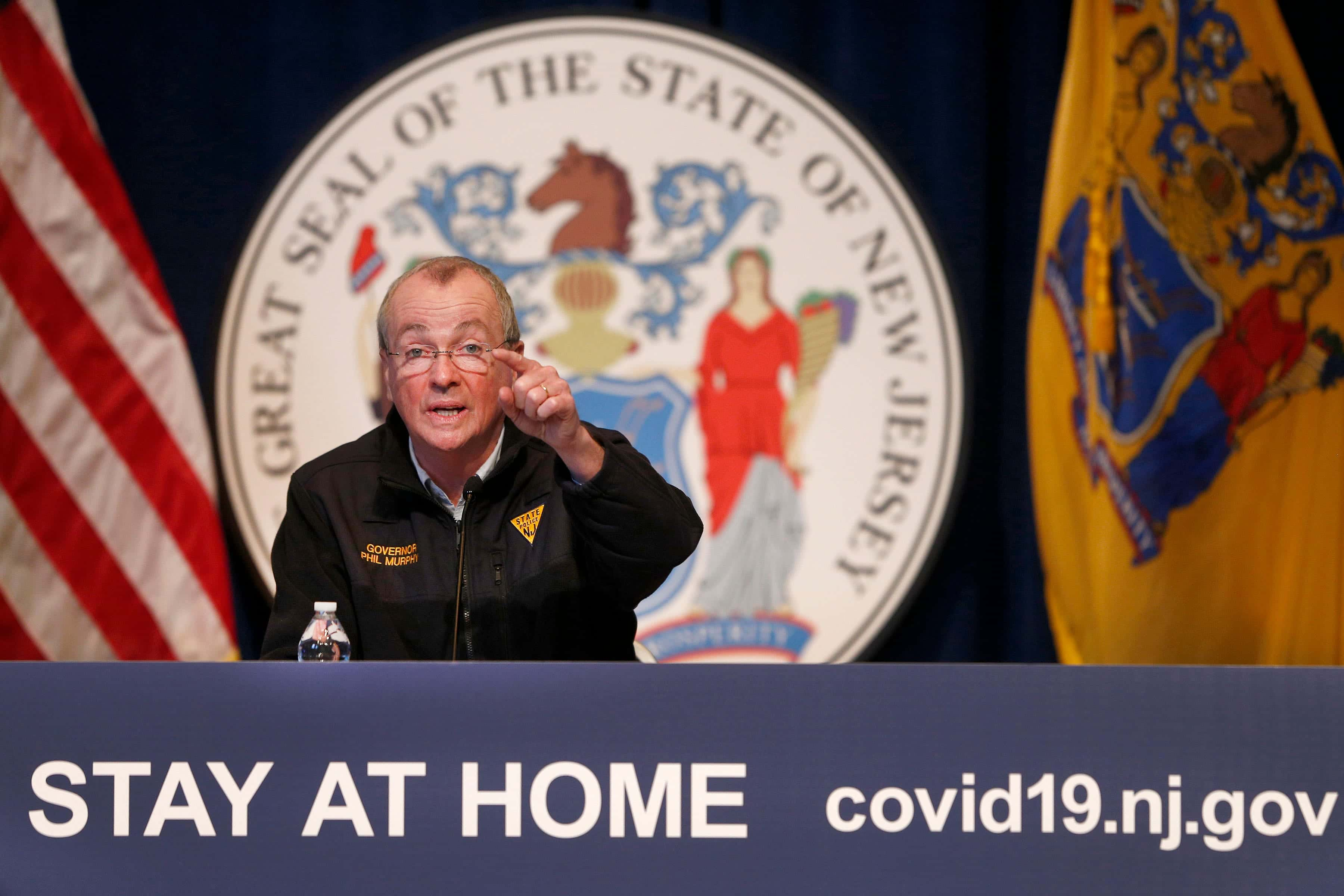 NEW YORK (77 WABC) — The trends are moving downward in New Jersey, but another 166 people died from COVID-19 complications. There have been 9,116 deaths in the state, and 4,825 from nursing homes.
The number of critical or intensive care patients is at 1,416, but Governor Phil Murphy said, "[It's] going in the right direction, but not at the rate that we'd like to see."
He said 364 new COVID-19 patients were hospitalized, but 422 people were discharged.
Murphy said 1,759 people tested positive for more than 137,000 in total.
The Department of Education is launching an online application for eligible districts to receive their portion of $280 million in federal education assistance.
Murphy said the funding will help schools with remote learning technology, cleaning/sanitizing buildings and other COVID-19-related expenses.
"Getting this money flowing to our districts is a win for our schools, our educators, our students and our taxpayers." Murphy said.
The number of positive cases and deaths connected to our long-term care facilities continues to grow.

We've put in place significant new levels of oversight, and the @NJNationalGuard is deploying some of its members this weekend to assist in mitigation at several facilities. pic.twitter.com/fZeqGlS2Am

— Governor Phil Murphy (@GovMurphy) May 9, 2020
NEW: On Monday, @NewJerseyDOE will launch an online application process for eligible districts to receive their shares of $280 million to help cover #COVID19 response-related expenses, such as purchasing educational technology and sanitizing buildings.

— Governor Phil Murphy (@GovMurphy) May 9, 2020
Yesterday marked the @USACEHQ's last day with us with regards to our efforts to expand our hospital bed capacity.

In just 45 days, the Corps and @ReadyNJ expanded statewide bed capacity by some 1,400 beds. #NJThanksYou!

— Governor Phil Murphy (@GovMurphy) May 9, 2020